Why Laurel Pride From NCIS: NOLA Looks So Familiar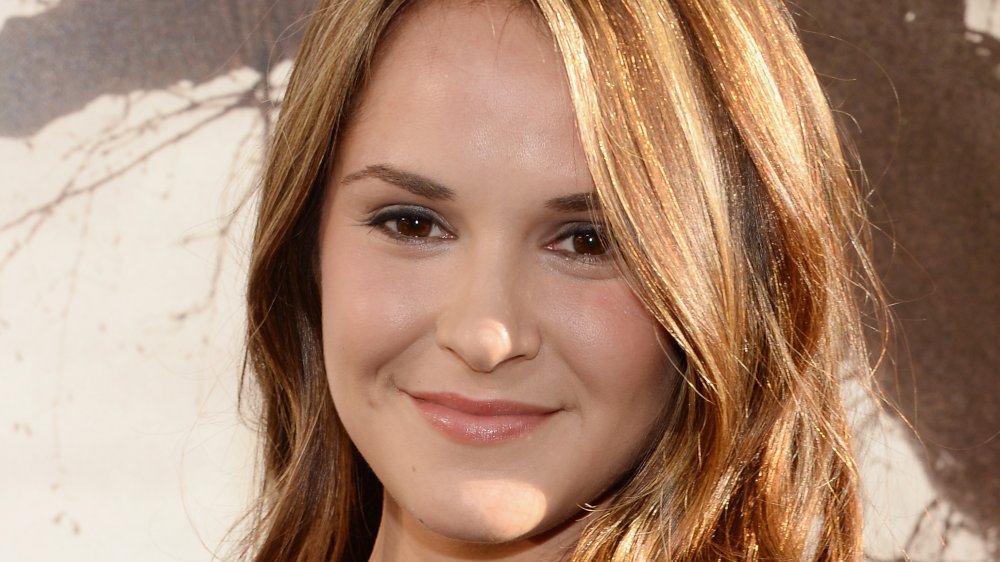 Jason Kempin/Getty Images
Other than the lush New Orleans setting, one of the biggest draws to NCIS: NOLA, the spin off of CBS' procedural powerhouse NCIS, is its charming protagonist. Special Agent Dwayne Pride (Scott Bakula) is as lovable as he is tough, and his two biggest passions in life — cooking and music — are in perfect harmony with his Louisiana home.
Other than solving crimes and eating etouffee, NCIS: NOLA is all about community and relationships. Few on the show are as rich as Pride's connection with his daughter, Laurel. Introduced in the first season, Laurel is a perfect match for her father's idiosyncratic personality. The only thing she likes more than his cooking is when he stays out of her romantic life.
Fans of the Pride family dynamic will be wondering where they've seen actress Shanley Caswell before. It won't take too much wondering, though — Caswell has been working in TV and movies since she was a teenager. Whether you grew up on family friendly TV of the 2000s, are a fan of network procedurals, or a horror movie aficionado, there's a good chance she's graced your screen.
Career Beginnings and Early Nickelodeon Roles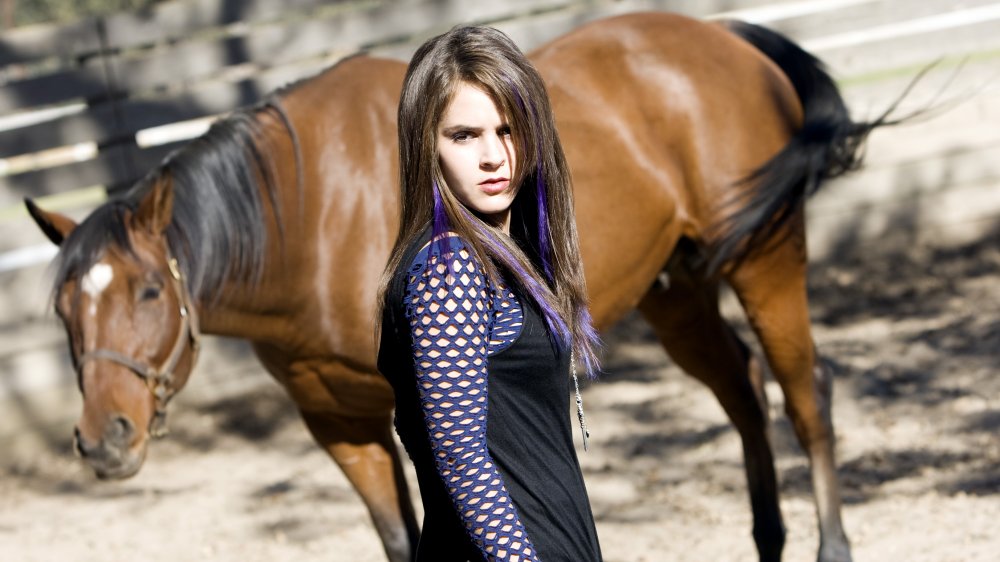 Nickelodeon Studios
Shanley Caswell was born in Sarasota, Florida, where she got her start as an actress at a young age. In an interview with Hydrogen Mag, she revealed that her parents were theater people, which is how she broke into the industry. After several years of acting in community and school theater productions, she relocated to Los Angeles, where her career took off in earnest.
Some of Caswell's earliest roles were guest spots on beloved Nickelodeon shows of the 2000s. You might have caught her in a bit part in the Zoey 101 episode "Coffee Cart Ban," and fans of iCarly will likely remember her from a small but memorable role in the episode "iWas a Pageant Girl." Even with one scene, Caswell made an impression as Tara, a would-be beauty queen with a passion for kicking wooden boards apart.
Her most substantial early TV role was in a Hallmark movie titled Mending Fences. Caswell co-starred opposite screen legend Angie Dickinson in the iconic actress' final film role as the teenage daughter of a television reporter who returns to her small Nevada town to join the fight to save her family's ranch from a group of greedy casino developers. (Sounds a bit familiar, if you ask us.)
Shanley Caswell has made the procedural rounds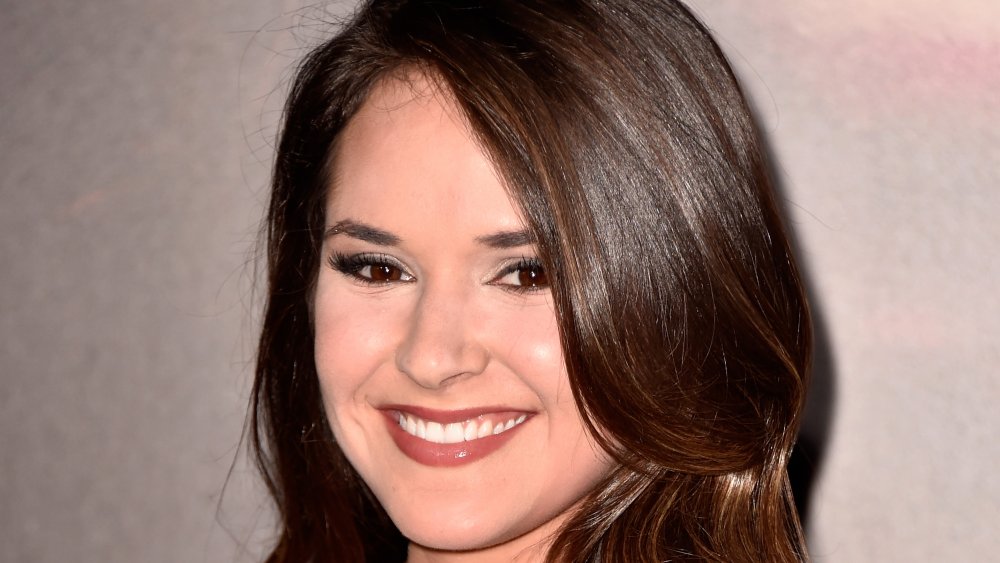 Frazer Harrison/Getty Images
On NCIS: NOLA, Caswell has been a recurring character, appearing throughout the show's six seasons. Before she landed the gig as Laurel Pride, though, she made the rounds doing bit parts on other network procedurals.
On the season 5 Bones episode "The Death of the Beauty Queen," she appears briefly in the opening as a teen looking for a little Katy Perry-inspired same-sex smooch in a barn. However, in typical Bones fashion, she instead gets covered in maggots after a raccoon flings a decomposing skull at her (and she decidedly didn't like it). The Mentalist episode "Red Sky At Night" from the show's third season gave her a slightly less grotesque part as the grieving daughter of a chauffeur murdered during the kidnapping of his wealthy client.
Caswell got to do some heavier lifting on the CSI: NY episode "Crushed," from the show's eighth season. After investigating the death of a teenage girl they believe was accidentally killed in a balcony collapse during an out of control party, the CSI team realizes that she was actually murdered before the collapse. Caswell appears as the girl's killer, who strangled her to death and launched her out the window as payback for bullying her half-sister.
Shanley Caswell has carved a place for herself in horror movies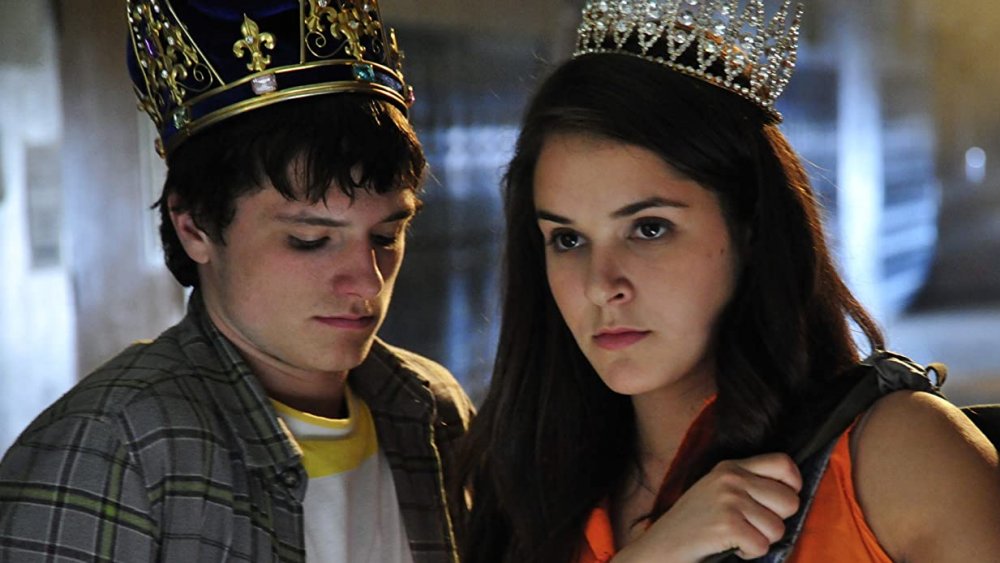 Samuel Goldwyn Films
Caswell's career hasn't just been limited to the realm of TV. She's also found success as a modern-day scream queen in a number of horror films, with her first horror role being one of the most dynamic. In the 2011 indie horror-satire Detention, she played troubled teen Riley, who, along with a group of Breakfast Club-like outcasts, finds herself stuck in detention. However, unlike their '80s counterparts, these teens are being locked up because their principal suspects that one of them may be the serial killer that has been stalking students at their high school. Josh Hutcherson (Future Man) co-starred with Caswell in the film, which only saw a limited theatrical release, but did gain some recognition among horror fans.
You'd be forgiven for not being familiar with Caswell's other starring roles in the direct-to-VOD outings Snow White: A Deadly Summer and Haunting on Sorority Row. But most horror fans will definitely know Caswell's most famous dip into the genre: James Wan's The Conjuring. In the film, she plays the eldest daughter of the family living in one of the worst houses in America. Playing a real-life person who is terrorized by the supernatural provided Caswell with one of her juiciest roles this side of NCIS: NOLA — and even though she wasn't brought on for any of the film's many sequels, it's clear that we'll be seeing more from her.