Here's How Mark Harmon Helped Create NCIS: New Orleans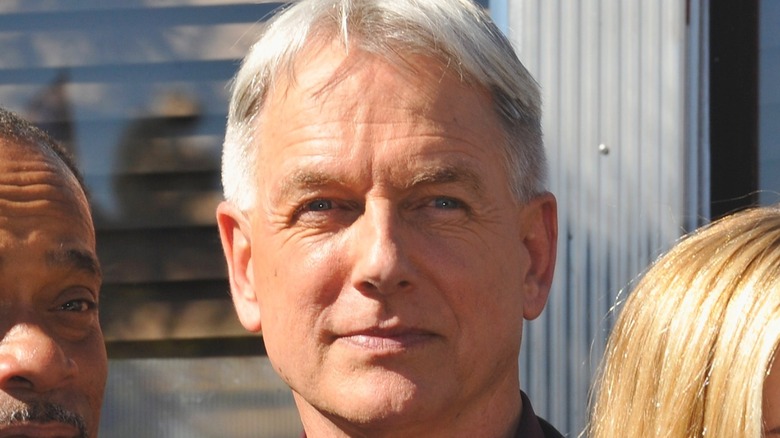 Michael Tullberg/Getty Images
Fans of the hit CBS procedural show "NCIS" love the action, drama, comedy, and top-notch investigative work that has been playing out since the show debuted in 2003 (via IMDb). In fact, the show's crazy high viewership numbers — it's one of the most-watched shows in the world, per Monsters and Critics — have influenced a couple of spin-offs that have strong fan bases themselves: "NCIS: Los Angeles" and "NCIS: New Orleans."
And when it comes to the creation of "NCIS: New Orleans," there's a particular fun fact involving the original show's long-running star. Mark Harmon, who plays the strong, silent, but still lovable Supervisory Special Agent Leroy Jethro Gibbs, has a behind-the-scenes connection to its creation that helps explain why it was successful in its own right, having aired for seven seasons from 2014 to 2021 (via IMDb).
Not sure what we're talking about? Don't worry, we've done the legwork to get you all the details about how Mark Harmon helped create "NCIS: New Orleans."
Mark Harmon was a driving force behind NCIS: New Orleans
It's widely known that Mark Harmon is an executive producer for the show he stars in (per Deadline), but many fans are unaware that the actor also helped create "NCIS: New Orleans" by serving as an executive producer for it as well.
As TV Guide notes, Harmon teamed up with producer Gary Glasberg to create "NCIS: New Orleans," and he was quite involved despite his responsibilities with the flagship show. Harmon gave his two cents in nearly every aspect of "New Orleans," from deciding to film on location and who to cast to choosing music for each episode.
Despite the fact that he's also appeared in the "NCIS" spin-off he helped create, one area that Harmon typically leaves alone when it comes to the projects he backs is the script writing, as it helps keep the actor/producer on his toes. Harmon told TV Guide, "I don't go up there and talk about it. I try to leave these [writers] alone. I like being surprised, or somewhat surprised, when they say, 'Hey, we're gonna do this.' It's fun for me to read it, and question it, and play it, and try to make it work."
Mark Harmon was very involved while making NCIS: New Orleans
Much like his on-screen persona, Mark Harmon proved to be a reliable partner for Gary Glasberg. While they were working on "NCIS: New Orleans" together, the producer said he and Harmon had "constant communication that happens multiple times a day."
As Glasberg told TV Guide, "I see him first thing in the morning; I talk to him when he's home at night. There's constant discussion of upcoming stories and ideas and of things that I'd like to do with his character and others. And that's the way we've worked since I've been here. It's terrific. I've never had that relationship with an actor before."
With his partner's account of his attention to detail and vigor for the job, it's no wonder Harmon was cast as Gibbs in the original show. We can't wait to see what he helps create next, either in the "NCIS" universe or beyond.