Here's What It Was Really Like For Brandi Passante To Film Storage Wars With Her Ex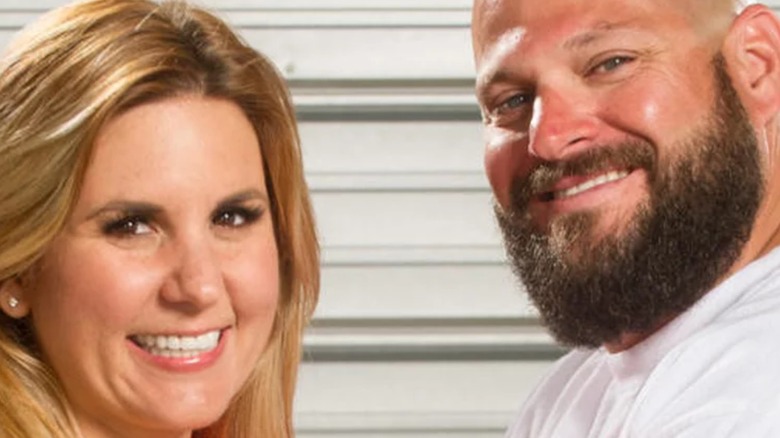 A&E
Being on a reality show like "Storage Wars" may seem like fun and games, but just imagine having to shoot it with your ex. That's exactly what series stars Brandi Passante and Jarrod Schulz were forced to do back in early 2021 for Season 13, which featured the longtime couple bidding on units separately for the first time ever following a secret break-up. 
"I'm not with Jarrod anymore," Brandi revealed in the Season 13 premiere (via Distractify). "Just because me and Brandi aren't together anymore, doesn't mean we can't go to an auction, but separately," Jarrod later said in his confessional.
For Season 14 of "Storage Wars," which finished airing in January 2022, Brandi and Jarrod did not have to worry about dealing with each other on account of Jarrod not being on the show at all. In May 2021, he was reportedly arrested and charged with domestic violence battery against Brandi, with some outlets and websites saying this may have been the ultimate reason why he was absent (via Outsider). Knowing all this, it must have been torture to have to film that thirteenth season of "Storage Wars" with so much allegedly going on between the two. Here's what Brandi has said publicly about the entire ordeal.
Brandi was 'not comfortable' being around Jarrod, said things were 'tense'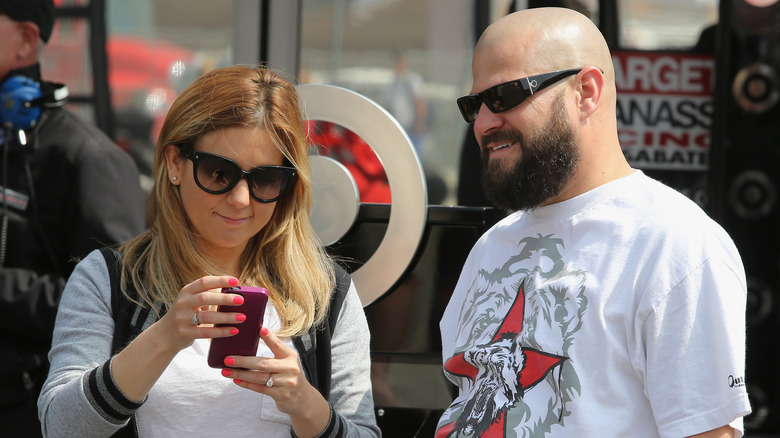 Jerry Markland/Getty Images
According to Brandi Passante, shooting Season 13 of "Storage Wars" was a huge emotional challenge and one that just never got easier. While the former couple didn't run into each other too often, being at auctions together with all their animosity and alleged history together was "tense."
"I would like to say that it was a little nicer than it is but it's not," Brandi told Distractify in April 2021 while filming Season 13. "It is a little tense but we seem to get through it," she said. Speaking to PopCulture.com, Brandi described the season as a "tumultuous" one. But it was nice being able to bid on stuff as her own person. "I wasn't really allowed to have an identity for many, many years," Brandi claimed. "And so these last couple of years, I'm kind of coming into my own and figuring out who I am." The mother-of-two told Distractify that she's been really enjoying newfound life on "Storage Wars" all on her own. 
"I'm actually really excited that I'm out there by myself doing this," Brandi said.