What Happened To Brandi Passante And Jarrod Schulz's Relationship After Storage Wars?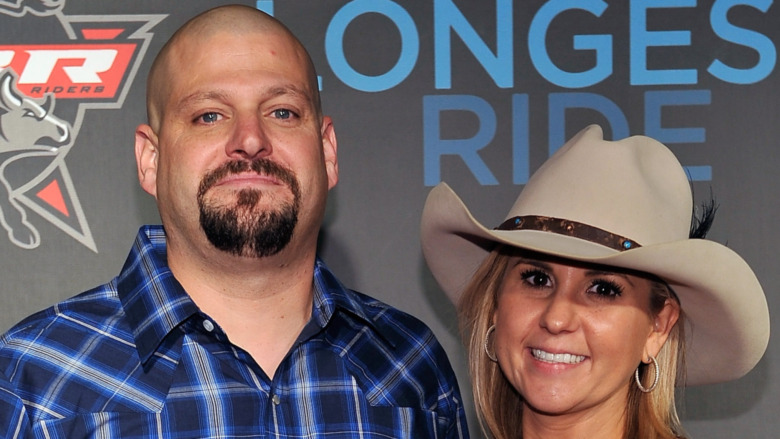 David Becker/Getty Images
After 12 seasons, A&E's "Storage Wars" decided to pack it up in 2019. However, the show's 13th season premiered on April 20, bringing back the original premise and some of the original cast. For over 10 years now, the show has had incredible success, with a solid team consisting of Dave Hester, Darrell Sheets, Brandon Sheets, Jarrod Schulz, and Brandi Passante. When storage locker fees aren't paid after three months, it's on the buyers to quickly maneuver their way around the contents for five minutes before the locker is auctioned off.
Fans of "Storage Wars" know all of this; it's why they love the show. However, when it comes to relationships on and off-camera, things are a little more hush-hush. Being on a popular reality series while having a meaningful relationship in front of a camera is oftentimes hard, and with that in mind, here's what happened to Jarrod and Brandi in the aftermath of their last appearance on "Storage Wars" prior to the current season.
Jarrod Schulz and Brandi Passante broke up in 2018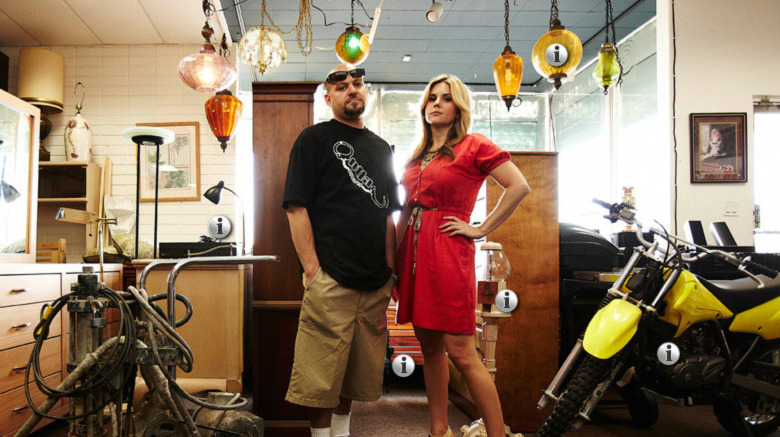 A&E
In 2020, Brandi Passante sat down for an interview with The Dad Diary on Facebook (via TV Shows Ace), and among other things, she explained that she and Jarrod Schulz — aka the "Young Guns" couple — split up in 2018. While some viewers might've assumed they were married, they were just long-term partners. Since their breakup, Brandi has been the sole provider for their two kids and has remained a single mom ever since.
On the show, Brandi and Jarrod always kept their personal lives on the down-low, so this revelation is a huge bombshell for fans. Even though Brandi remains single and focuses on her children, Jarrod is a different story. As of last year, he moved on with a woman named Rochel Beckman. At first, Rochel shared a glimpse inside their relationship on her social media, but as of now, she's switched her settings to private. 
Now that "Storage Wars" is back on A&E, there don't seem to be any hints that the reality show's favorite couple will be reconciling anytime soon.