This Is Why Brandi Passante Had To Leave Storage Wars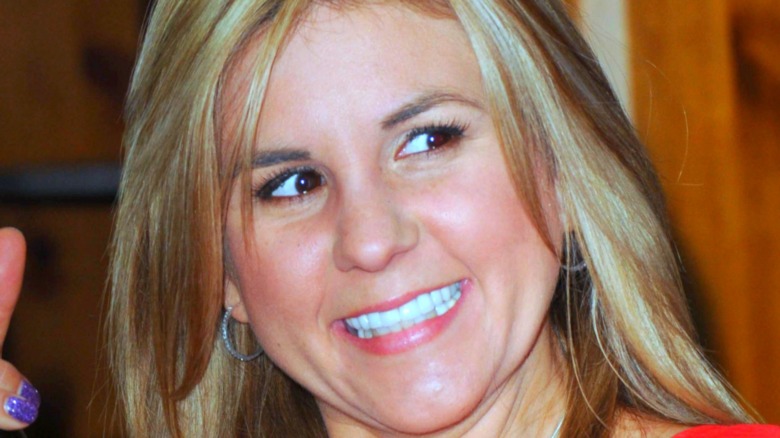 Albert L. Ortega/Getty Images
Famous for her no-bull attitude and eagle eye at an auction, Brandi Passante was one of the best-loved bidders in "Storage Wars." From Season 1 way back in 2010, she was a mainstay of the show and a hit with viewers for many years in its mammoth run of over a decade. As auctions go, that's a whole lot of lots.
The totally bingeable A&E reality show sees a cast of contenders battle it out over the mystery contents of California storage units, seized after the original owners stopped paying the rent. Hoping for hidden treasure inside, the gang of prospectors bid to become the new owner and re-auction their winnings. Delivering dizzying profits from lucky finds on the one hand, and crushing losses from hauls of junk on the other, it's an addictive formula. If this show doesn't give you that sweet, sweet reality TV dopamine hit, nothing will.
Alongside the insane variety of treasure and trash up for grabs behind those steel doors, it's the big personalities of the bidders that really sell the show. A fan favorite, Brandi Passante made up one half of its beloved "Young Guns" alongside her longtime partner Jarrod Schulz. Bickering and wisecracking their way along, the pair were so well-liked that they even got their own best moments compilation on A&E's YouTube channel. So why did the couple duck out in 2014?
Spin-off stars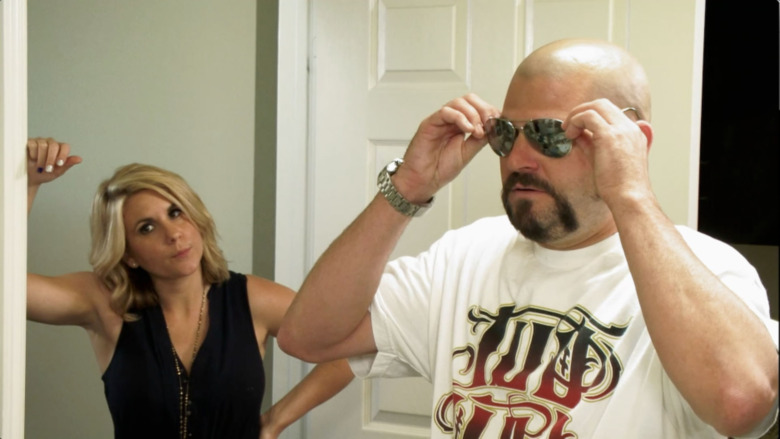 A&E
As revealed by The List, Passante exited "Storage Wars" alongside Schulz after they were offered their own spin-off show, "Brandi & Jarrod: Married to the Job." Also airing on A&E, it followed the ups and downs of the couple's relationship and daily running of their Orange County thrift store Now And Then, which has since closed.
Documenting the never-married couple's journey toward finally tying the knot, "Married To The Job" offered plenty of the watchable squabbles and witty one-liners that saw the iconic duo win "Storage Wars" fans over. But it seems it was more than the prospect of being the stars of their own show that drove Brandi and Jarrod away from the one that first made them famous.
The strain of the "Storage Wars" schedule was more than Passante had bargained for, she told The Dad Diary, with long working hours and time away from family taking their toll. "When we first started the show, shooting really kind of took over," she said. "And then trying to run the store at the same time ... It was overwhelming." Making family life the focus and allowing her to spend more time at home, "Married To The Job" offered a welcome change. However, the couple never did say "I do" before the show ended after eight episodes. Did the new TV venture bring its own pressures, too? And could said pressures have been partly to blame for what happened next?
Brandi's back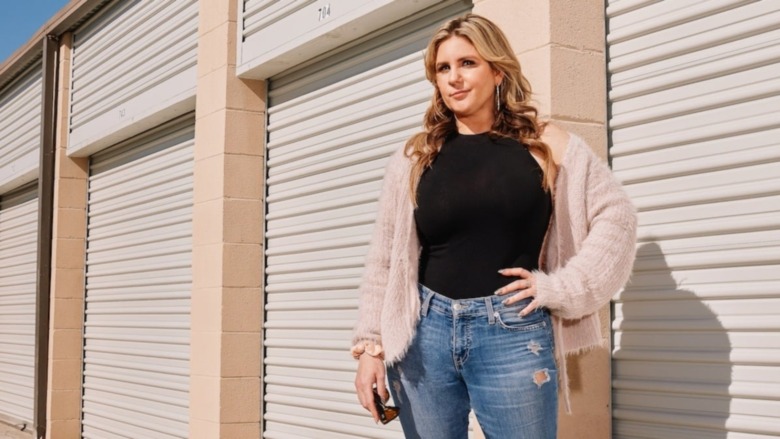 A&E
Making a comeback from 2019's Season 12, when some viewers thought it could be gone for good, "Storage Wars" has been renewed for a lucky 13th — and Brandi and Jarrod are back on board. It premiered on A&E on April 20, and devoted viewers have probably noticed one major difference since their return. No longer a job lot, the ex-couple are now very much separate items.
According to People magazine, the iconic duo "quietly split" in 2018, with the news only recently reaching the public. Despite three years of separation so far, it seems tensions could still be high. In Episode 1 of the new "Storage Wars" season, Passante called Schulz "an idiot" after a bum lot saw him fail to cash in — and it seems he's out to grind her gears, too. "You know, if Brandi bids on it, I'll probably bid," he hinted to the auctioneer, seemingly aiming to antagonize.
"It is a little tense", Passante told Distractify, "but we seem to get through it." Tough though it may be for those involved, this is exactly the kind of drama that will hook "Storage Wars" obsessives. After all, it wouldn't be the first time we've seen reality TV sell off personal strife to the highest bidder.