Elliot Stabler's Best Episode In Law & Order: SVU Season 11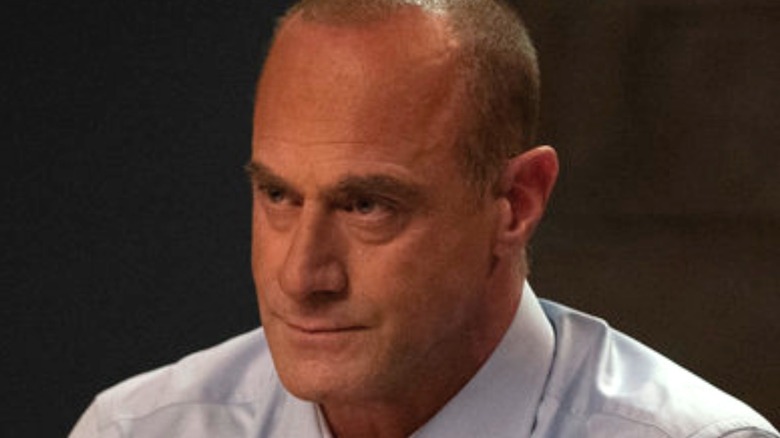 Virginia Sherwood/NBC
The creators of "Law & Order: Organized Crime" have their work cut out for them when it comes to rehabilitating Christopher Meloni's infamously hotheaded Detective Elliot Stabler, formerly of the spinoff's sister series, "Law & Order: Special Victims Unit." In fact, there are many, including Kristen Lopez of IndieWire, who questioned whether or not the impulsive, rule-breaking, and notoriously violent law enforcement agent is even worth redeeming at a time when society is finally attempting to expose police officers' use of the same illegal tactics upon which Stabler so frequently relies. 
Though the jury may still be out on whether or not the new series succeeds in its attempt to redeem the controversial character, one thing is clear: it makes ample use of Stabler's history of questionable behavior — a history that, by Season 11 of "Law & Order: SVU," the character is already being forced to face. By Season 11, Stabler has seen his share of strife. Cases that hit too close to home or culminate in an explosive combination of the character's short fuse and savior complex put him at odds with his partner (Mariska Hargitay's Detective Olivia Benson), his boss (Dann Florek's Captain Donald Cragen), and — most frequently — his long-suffering wife, Kathy (Isabel Gillies). 
The character's penultimate season in "Law & Order: SVU," however, sees him finally attempt to put his family before the job, with disastrous consequences, in what is arguably the character's best episode of Season 11. 
In Turmoil, Stabler finally puts his family first, and it jeopardizes a case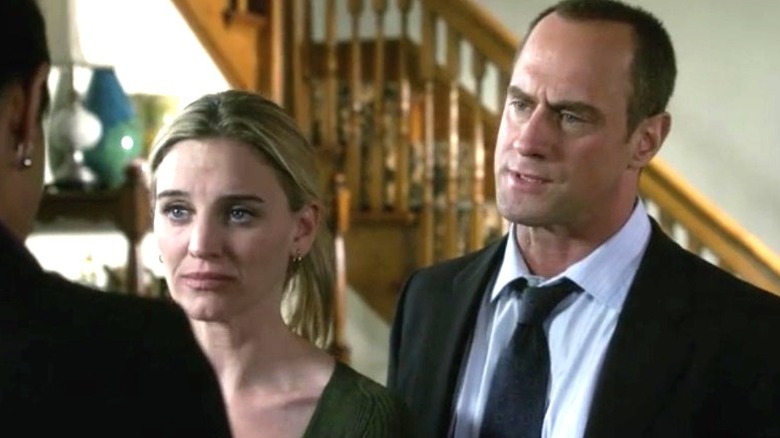 NBC
In Season 11, Episode 8, titled "Turmoil," Stephanie March's ADA Alexandra Cabot attempts to bring a teenager's rape case to trial, but she runs into problems when the defense claims the victim recanted her statement and a suggestive photograph of the high schooler goes viral. As Cabot is currently being investigated by the New York State Bar Association, she needs to play it by the book, and every move the team makes will be under strict scrutiny. 
At the same time, Stabler's son Dickie (Jeffrey Scaperrotta) goes missing with his friend Shane (Joshua Page) — a former addict whom the detective feels is dangerous and refuses to believe has been clean for some time. For once, Stabler decides to put his family before his job, but in investigating the disappearance of his son, he throws the rule book out the window. What's worse is that it causes him to drop the ball on Cabot's case, meaning the victim (Nikki Sherman, portrayed by Shana Dowdeswell) may never see justice. 
Things go from bad to worse when Nikki's case is dropped and she tries to harm herself, and Benson decides to side with Stabler, even though that he's the one at fault for Cabot having to drop the case. Moreover, although Dickie is eventually found, his friend Shane doesn't fare so well. The teen is killed by a homeless man he tries to help, and Dickie's animosity toward his father intensifies. 
Turmoil shows a more vulnerable side of Stabler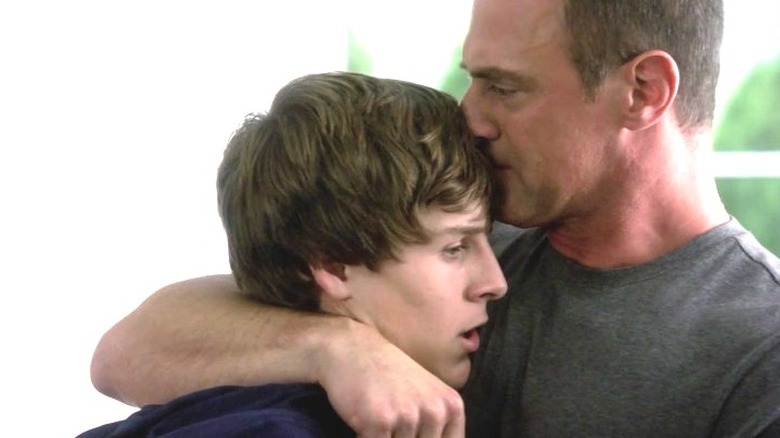 NBC
Though some found Stabler's controversial decision making in the episode frustrating (via Reddit), his all-too-realistic (and, dare we say, human?) inability to function while his son is in danger is part of what makes "Turmoil" so compelling. Viewers are accustomed to seeing the detective lose objectivity in cases that remind him of his family, but it's far less common to see Stabler simply forget an important element of his job because he's distracted by his family's well-being. What's more, Stabler is forced to reconcile with the fact that the demands of his work are driving a wedge not just between him and his wife, but between him and his children as well. 
In addition to learning that his son hasn't gone by "Dickie" for some time now, Stabler discovers that the 16-year-old is going to see an Army recruitment officer. Stabler, a former Marine himself, has long-assumed his son will go to college after high school (whether he likes it or not), and the news that he's determined to join the Army instead — in an effort to get away from his father — is a hard pill for the detective to swallow. He realizes that he doesn't know his son at all.
Finally, the highly-rated episode (via IMDb) allows audiences to see a far more vulnerable side of the character than even his most memorable earlier episodes display. When his son's grief manifests as anger and Dickie tells his father he'll "never see him again" if he makes him wait until he's 18 to enlist, Stabler tearfully embraces the broken teen, refusing to let go and saying, "you can hate me all you want ... you're my son." Meloni's moving performance, coupled with the episode's atypically sympathetic positing of the detective, makes "Turmoil" his best episode of "Law & Order: SVU" Season 11.