The Marvel Role Big Bang Theory's Mayim Bialik Almost Played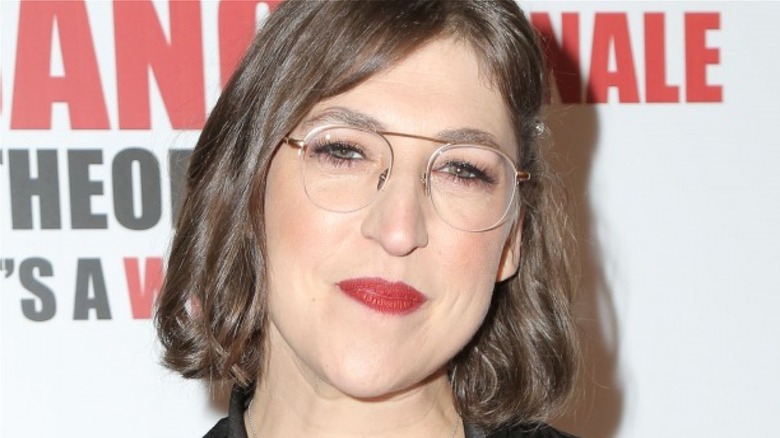 Kathy Hutchins/Shutterstock
It's been a few years since "The Big Bang Theory" aired its series finale, but TV fans continue to identify Mayim Bialik with her character from the series. That's partly because "The Big Bang Theory" remains a massive hit in syndication, with reruns airing on one channel or another at all hours of the day. It's also because Bialik's 203-episode run as Dr. Amy Farrah Fowler was one of the series' legit highlights, as was the character's complicated relationship with fan favorite Dr. Sheldon Cooper (Jim Parsons).
Bialik has since parlayed her "Big Bang Theory" breakout into a starring role on her very own sitcom (Fox's "Call Me Kat") and even landed a job as the host of the beloved trivia game show "Jeopardy!" Seems that if she had her way, however, she'd also be cutting a rug on the big screen in some superhero project or another. And according to Bialik, she almost did, with the actor claiming she very nearly scored a role in a high-profile Marvel project.
Bialik almost claimed a role in one of the Spider-Man movies
Mayim Bialik has made it no particular secret that she wants to appear in a superhero movie, telling Insider in 2021, "I've tried very hard and I'd like to believe that one day it might happen." According to the actor's claims, she did indeed audition to play one of Peter Parker's teachers in a "Spider-Man" movie, but she didn't get the part. Bialik didn't say which "Spider-Man" movie she auditioned for, but one can't help but think she would've made a fine female version of the Marvel Cinematic Universe's Mr. Harrington, who's played to absolute perfection in the current "Spider-Man" franchise by Martin Starr.
In any case, Bialik feels she's likely too old to play a young hero in the making, quipping, "I'm past the young ingenue character, but I still think there might be a place for me." She promptly boasted, however, that she's very much in fighting shape and open to playing the part of any sort of super: "I happen to be very athletic and many people have said there's a superhero in you, even if it's like a comedy superhero. So, you never know." With that, we should all start lobbying Marvel and DC to put Mayim Bialik in a superhero flick already.