First Aquaman Footage Makes A Splash At Comic-Con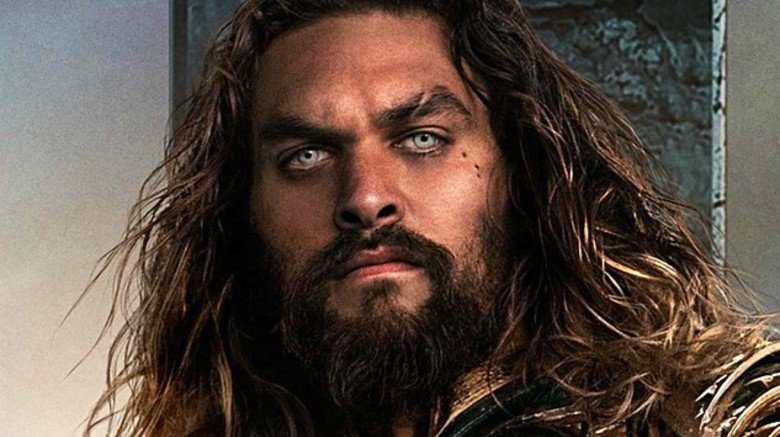 Warner Bros.
The first look at Aquaman made some massive waves at San Diego Comic-Con. 
Jason Momoa (Game of Thrones), who plays the titular underwater hero, ran out onto the Hall H stage—wielding a trident and all. The actor high-fived the crowd while Jimi Hendrix's "Voodoo Chile" blared in the background.
But that was only beginning. What was truly spectacular was a teaser trailer for Aquaman shown after Momoa's epic entrance.
According to The Hollywood Reporter, the footage shows two elderly men fishing on a small boat in the sea. When one catches something on his line, the tiny vessel is pulled away faster and faster until the fishing rod flies out of the man's hand. Clearly taken aback by the odd experience, the pair peer down into the ocean and see ships from Atlantis flying like celestial aircraft under the water. 
The clip then dives deep below the water's surface, transporting the viewer underwater to see the royal armada, which includes a pack of Atlantians riding on the backs of sharks. Described by the outlet as "Star Wars underwater," the footage teases Momoa, who's shown carrying a large sword, before it cuts to black.
At the time of writing, the teaser hasn't yet made its way online. We'll update you as soon as it surfaces. 
Outside of the footage reveal, Momoa said that he couldn't dish up much else. However, he did hint that Aquaman will seriously impress fans when it's released next year. "We can't say too much. We're a ways away, but we made something very, very special," the actor said. 
Momoa's aquatic hero will be first seen in Justice League, which is due out November 17. The standalone Aquaman will swim into theaters on December 21, 2018. 
Until then, find out why Aquaman looks so familiar.