Disney Snags DC Talent To Direct Marvel Halloween Special Werewolf By Night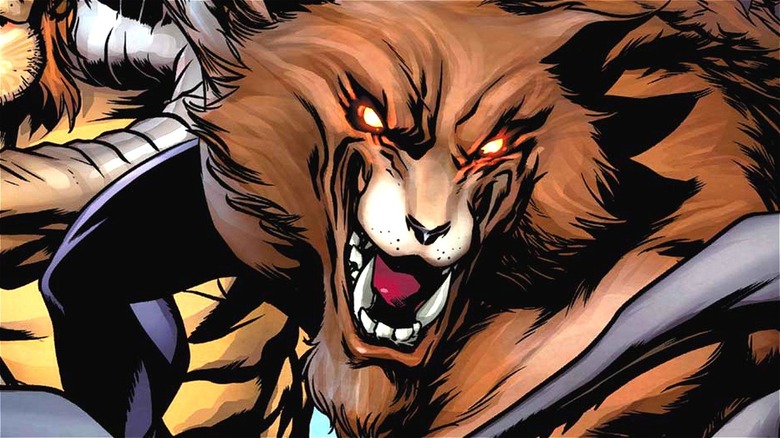 Marvel Comics
In case you weren't aware, Marvel is planning to put out a Halloween special this year centered around the frighteningly underrated "Werewolf by Night" comic and character of the same name, which has grown increasingly popular in recent years following Marvel's decision to totally revamp him. 
Now portrayed as a cursed Native American man named Jake Gomez, the 2022 version of Werewolf by Night is much bigger and more brooding than past iterations, with him taking on a Hulk-like appearance instead of "The Wolf Man"-esque vibes that the original Jack Russell character gave off (via Marvel Fandom). The Gomez iteration was first introduced in 2020 and ultimately pumped new life into the long-unnoticed comic series. Over the years, Werewolf by Night would often show up in more popular comics like "Moon Knight" and "Morbius: The Living Vampire" as a supporting character or villain. There's been talk of him possibly appearing in the "Moon Knight" series for Disney+, but this hasn't been confirmed yet. 
In November 2021, however, Marvel Studios announced that its resident Lycan would be getting his very own special for All Hallows' Eve this year. According to reports, actor Gael García Bernal will star in the titular role. And now, Marvel has revealed who will be directing him.
The Batman composer Michael Giacchino to make directorial debut with Werewolf at Night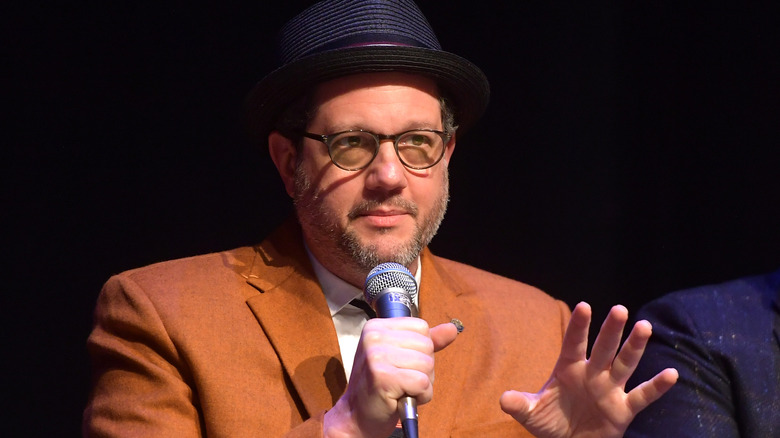 Matt Winkelmeyer/Getty Images
According to The Wrap, Oscar-winning composer Michael Giacchino will be at the helm for Marvel's "Werewolf at Night" special this Halloween season. It'll be the first time that Giacchino has directed a feature, with him previously directing the 2018 short film "Monster Challenge" and a 2019 "Star Trek: Short Treks" short, but nothing else. Production on "Werewolf at Night" is set to begin later this month, The Wrap reports. 
Giacchino — who won an Oscar for Best Original Score in 2008 for the Pixar hit "Up" — most recently developed the music for Matt Reeves' "The Batman" starring Robert Pattinson. Speaking to Variety in a recent interview, Reeves described how Giacchino is an expert at using "dread and darkness" to score a movie and ultimately push a story forward. And fans should expect him to do the very same with "Werewolf at Night." 
"Michael brought soul, he brought dread, he brought all of the emotional and atmospheric undercurrents that a movie like this requires," Reeves said. "You almost can't articulate what he brings — you can just feel it, how he expresses himself through music, how it relates to story." Over the years, some of Giacchino's other musical film credits include "Ratatouille," "Jurassic World," "Rogue One: A Star Wars Story," "Spider-Man: Homecoming" and "War for the Planet of the Apes" (via IMDb). It'll be exciting to learn what direction he plans to take the "Werewolf by Night" special, which is expected to release in October of this year.