Tracy Spiridakos Is About To Hit A Major Chicago P.D. Milestone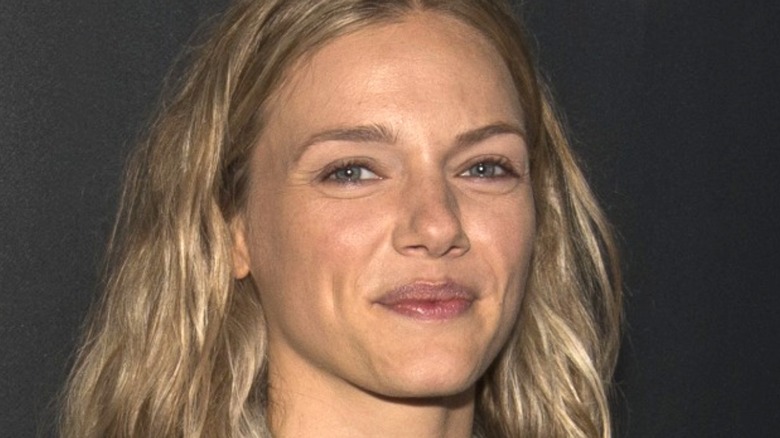 Barry Brecheisen/Getty
In the role of "Chicago P.D." Intel Unit detective Hailey Upton, Tracy Spiridakos has been a mainstay character on the hit show since her debut appearance on the long-running series back in 2017. Initially joining the team at the 21st District CPD headquarters as a member of the Robbery-Homicide unit, Upton's talent as an undercover cop eventually resulted in her being promoted to a detective position.
Under the iron-fisted leadership of Intel Unit head and cop-with-a-sketchy-background Hank Voight (Jason Beghe), Spiridakos' novice detective Upton was partnered with I.U. veteran Erin Lindsay (Sophia Bush) as she found her bearings and learned the ropes as a member of the department's highly accomplished intelligence squad. Gaining experience in the team's techniques, she would go on to play a pivotal role in the unfolding exploits and occasional ethical lapses of her fellow I.U. officers for the next five seasons.
All of this being said, what major "Chicago P.D." milestone is Tracy Spiridakos about to achieve?
Tracy Spiridakos is about to hit her 100th episode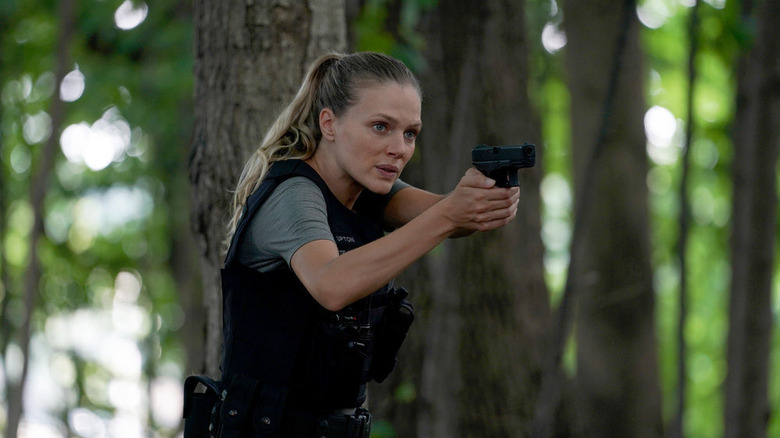 Lori Allen/NBC
First suiting up for action on "Chicago P.D." in the Season 4 episode "Fagin," detective Hailey Upton quickly became a fan favorite on the series. But that doesn't mean she was also immediately beloved within the ranks of the CPD itself. In fact, due to the secrecy surrounding the undercover mission that got her promoted, she would need to prove she deserved her detective's badge, and go above and beyond in demonstrating her capabilities to her teammates in order to be accepted as an equal.
In addition to this on-the-job pressure to perform, Upton would also find herself at the center of various storylines detailing the more intimate, off-duty personal aspects of the I.U. team. In this regard, her on-going romantic liaison and eventual marriage to CPD partner Jay Halstead (Jesse Lee Soffer) became a major narrative arc and overall Season 9 highlight for long-time fans of the show.
And while every day on the set is likely memorable for her in one respect or another, the series' upcoming Season 9 episode "Closer" is especially noteworthy, as it marks appearance 99 for Spiridakos' detective Hailey Upton on "Chicago P.D." (via IMDb). Of course, this means that the following episode will be number 100 — an impressive feat for any star.