Sons Of Anarchy Creator Kurt Sutter Cast In Chaos Walking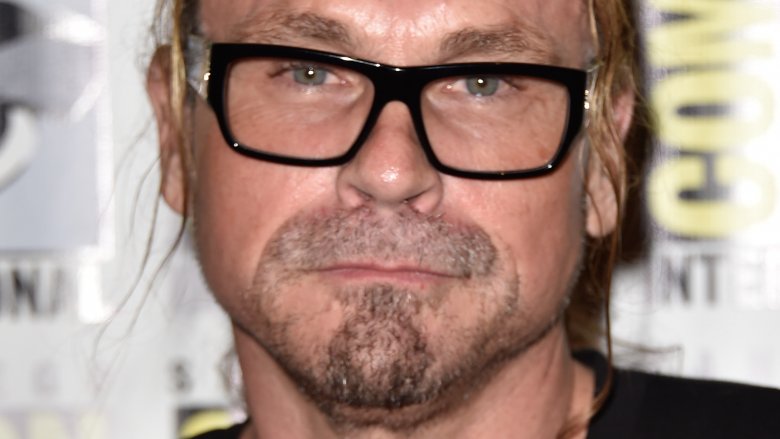 Getty Images
Kurt Sutter, best known for creating the acclaimed crime-drama series Sons of Anarchy, has been cast in Lionsgate's Chaos Walking. Deadlinehas confirmed Sutter's involvement in the project, which sees him join lead stars Tom Holland and Daisy Ridley. 
Directed by Edge of Tomorrow producer and former Justice League Dark helmer Doug Liman, Chaos Walking translates Carnegie Award-winning novelist Patrick Ness' sci-fi book series for the silver screen. Charlie Kaufman, whose credits include the likes of Being John Malkovich and Eternal Sunshine of the Spotless Mind, put his award-winning scripting skills to work on the film's story.
Sutter is set to play Cillian Boyd, a rough-around-the-edges farmer who adopts Holland's character, Todd Hewitt, at a young age. Cillian lives with another of Todd's father figures, Bennison "Ben" Moore, who will be played by Alien: Covenant star Demian Bichir. It's never established whether Cillian and Ben are romantically involved, but the source material indicates that the pair were close friends of Todd's parents before they took him in. Cillian and Todd's relationship is described as volatile, but despite the push-and-pull between the pair, Cillian puts his life on the line to ensure Todd is safe from "The Noise," a virus that seeps into victims' brains and causes them to hear others' thoughts through a stream of images and words.  
Sutter's casting comes just a few hours after Hannibal alum Mads Mikkelsen was confirmed to play the film's villain, Mayor Prentiss, who reigns over a settlement called Prentisstown in the New World. The only citizens of this sub-section are men who, due to the Mayor's preachings, believe that they are the sole survivors of an epic war. Holland's Todd uncovers the truth behind the Mayor's deception when he discovers a girl named Viola, played by Ridley. Together, the duo set forth on a high-stakes journey toward unlocking the hidden mysteries of the world they once called home. 
Chaos Walking is set for release on March 1, 2019, and is expected to be the first installment in a planned film series. In the meantime, check out the other movies we can't wait to see in 2019.