Demian Bichir Cast In Chaos Walking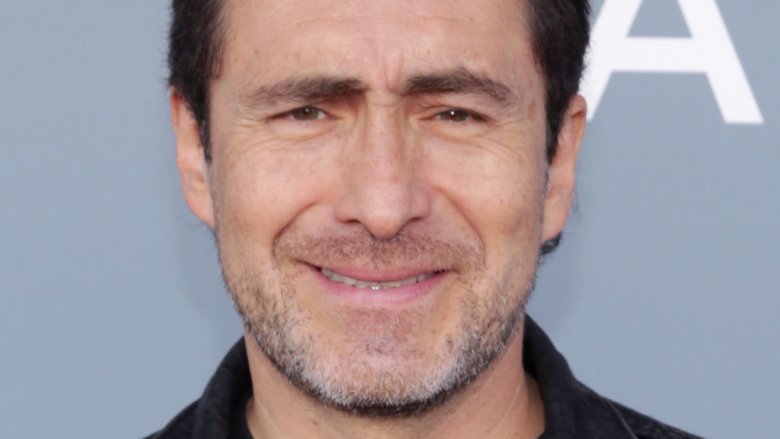 Getty Images
The cast of Chaos Walking grows by one today. 
As announced by Deadline, Oscar-nominated actor Demian Bichir has joined Chaos Walking, the forthcoming sci-fi thriller from Lionsgate. 
Starring Star Wars actress Daisy Ridley and Spider-Man: Homecoming stud Tom Holland, Chaos Walking adapts Carnegie Award-winning novelist Patrick Ness' young adult book series of the same name. The film is directed by Edge of Tomorrow producer Doug Liman. Oscar-winning scribe Charlie Kaufman, who has previously worked on movies like Being John Malkovich and Eternal Sunshine of the Spotless Mind, worked on the film's script.  
Bichir will play Ben, the protective adoptive father of Holland's character, Todd Hewitt. Ben and Todd live in a distant planet called New World, in which all women have been killed and all living creatures have been ravaged by "The Noise," a virus infiltrates victim's brains and causes them to hear the thoughts of other people through a stream of words and images. Just as he begins to break down, Todd stumbles upon a girl named Viola (Ridley), who may hold the key to unlocking New World's various secrets. 
Todd and Viola embark on an epic, unlikely journey to a foreign planet to discover the truth about their lives and the place they call home. Hannibal alum Mads Mikkelsen is reportedly in talks to play the film's antagonist, a ruthless mayor whose search for Todd may put him in danger.
Bichir currently stars in Fox's Alien: Covenant, directed by Ridley Scott. He'll next appear in New Line Cinema and Warner Bros.' horror flick The Nun. 
Chaos Walking will release in theaters on March 1, 2019. To pass the time until then, chart your 2019 movie-going experience by checking out our list of films that will blow everyone away that year.