George R.R. Martin Has Some Surprising Updates On Every Upcoming Game Of Thrones Spin-Off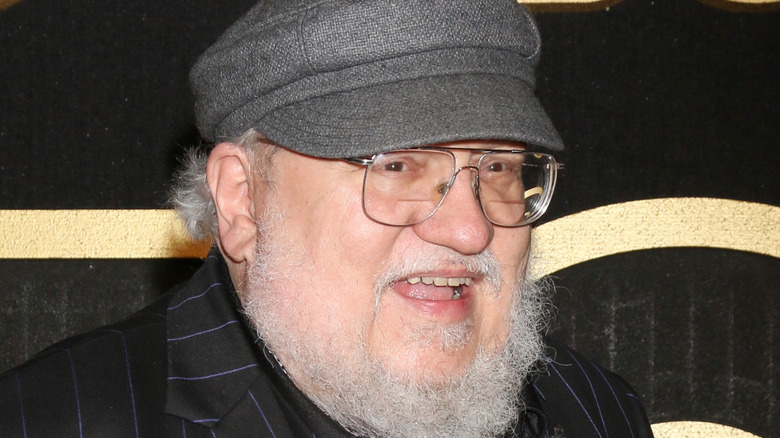 Kathy Hutchins/Shutterstock
May 19, 2019, will forever live in pop culture infamy as the day that HBO's once-widely beloved series "Game of Thrones" concluded its eighth and final season. By the time its credits rolled, the number of viewers that felt a sense of painful disappointment seemingly outnumbered those that liked what they saw, ending the program's historic run on the lowest note possible. In the almost three years since, "GoT" has fallen from grace in the public consciousness, but that's not to say fans have taken their final small screen trip to Westeros.
Only a few short months after the original show concluded, word got out that a prequel spin-off series dubbed "House of the Dragon" was in development. Based loosely on "A Song of Ice and Fire" author George R.R. Martin's work "Fire and Blood," the story centers on House Targaryen and those who represented it centuries before the events of "Game of Thrones." The cast includes names like Olivia Cooke, Matt Smith, and Rhys Ifans, among others, and given that production concluded in February of 2022, the series should arrive on HBO for the world to see before the year is out.
For those eager to jump back into Martin's high fantasy world, there's a lot to get excited over from "House of the Dragon" alone. Although, per the writer himself, a handful of other previously announced offshoot shows are still on their way down the pipeline as well.
Multiple Game of Thrones spin-offs are making steady progress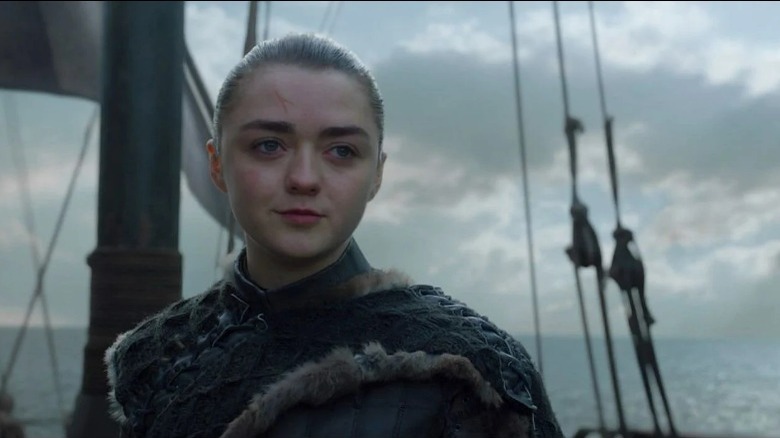 HBO
On March 9, 2022, George R.R. Martin took to his website, which he insists is not a blog, and gave updates on the various "Game of Thrones" spin-offs that HBO is cooking up. 
First and foremost is the adaptation of the "Tales of Dunk and Egg" novellas led by writer and executive producer Steve Conrad, who Martin calls "determined to do a faithful adaptation of the stories." He adds that the first season will follow the story of "The Hedge Knight," and the show as a whole likely won't bear the name "Dunk and Egg" as previously thought. To avoid turning away viewers with a sitcom-esque title, more suitable names "The Hedge Knight" and "A Knight of the Seven Kingdoms" are the current frontrunners.
The rest of George R.R. Martin's reveals were less detailed, though certainly worth keeping in mind. A project centering on Corlys "Sea Snake" Velaryon is still chugging along, with Bruno Heller currently workshopping the script. Meanwhile, showrunner Amanda Segel is hard at work bringing "Ten Thousand Ships" — a show focused on famed warrior-queen Nymeria — to life, having submitted multiple drafts so far. On the animated front, Martin confirmed that a series known currently as "The Golden Empire" takes place in the nation of Yi Ti.
Whether you left "Game of Thrones" behind when it wrapped up or have eagerly awaited more content from its world, George R.R. Martin's news tidbits are undeniably worth getting at least intrigued over.