The NCIS: Los Angeles Character You Probably Forgot Kerr Smith Played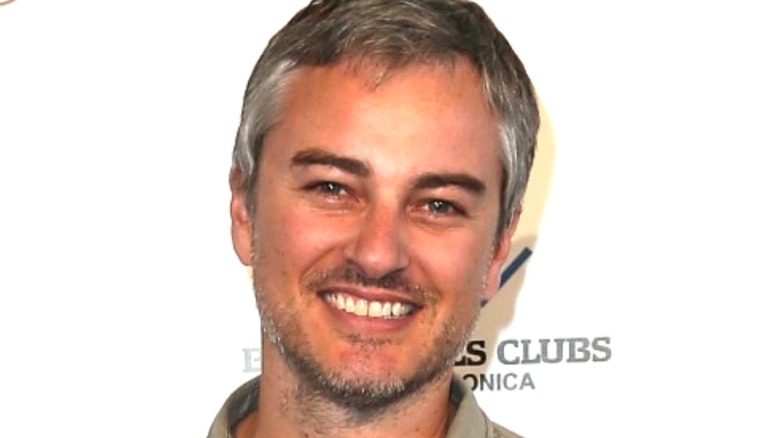 David Livingston/Getty
Kerr Smith has gained a lot of fans from his varied and popular work over the past three decades, and if you've seen him in one of the shows or movies he's been in, you're probably one of those fans. Smith got his start in the soap opera "As the World Turns" in 1996, playing the character Theodore "Ryder" Hughes for a little over a year. His next memorable role was as Carter Horton in "Final Destination," as one of the characters that almost cheats Death. Almost.
Smith's next big role was playing Jack McPhee alongside Katie Holmes and Michelle Williams in "Dawson's Creek." His character was groundbreaking and powerful for the late 1990s, as he was shown to be struggling with his sexuality, and came out as gay in the second season. Since then, he's had roles in many popular television shows, like Kyle Brody in "Charmed," Joseph Bauer in "Agents of S.H.I.E.L.D.," and Robert Quinn in "The Fosters." But, while he's had guest roles in "NCIS" and both "CSI" and "CSI: NY," fans often forget that he also had a two-episode arc in "NCIS: Los Angeles."
Kerr Smith's dirty cop is discovered by the OSP team
In Season 10 of "NCIS: Los Angeles," Kerr Smith plays FBI Special Agent David Ross in the Episode 14 and 15 arc. The team join forces with the FBI to find a terrorist cell. Agent Ross seems to be cooperating with the team, and they discover a young man named Jalal (Amir Kamali), who seemingly has ties to the terrorist group. Beale (Barrett Foa) discovers that a specific intersection seems to be of interest to the terrorists, and when they get there, they realize it's a movie theater. As they're trying to get everyone out of the building, Jalal walks in wearing a bomb. The episode ends as the bomb goes off.
In the follow-up episode, the OSP team realize that Agent Ross is dirty, and he bombed the movie theater as a distraction, and to try to make the team think jihadist terrorists were responsible. He had been working on his own to try to get to a South African gunrunner before anyone else could realize what was happening. Things weren't adding up, and that jihadists wouldn't be working with South African mercenaries. Luckily the OSP team figured things out before anyone else could get hurt.
Kerr's performance in this episode was professional and serious, but there were definitely points where it seemed something was off with his character, which seemed to be a bit of foreshadowing for viewers paying attention. Kerr's last major role was as Jacob Yorn in the series "The Resident" with Emily VanCamp.