The Final Season Of Picard Has Hit A Major Production Milestone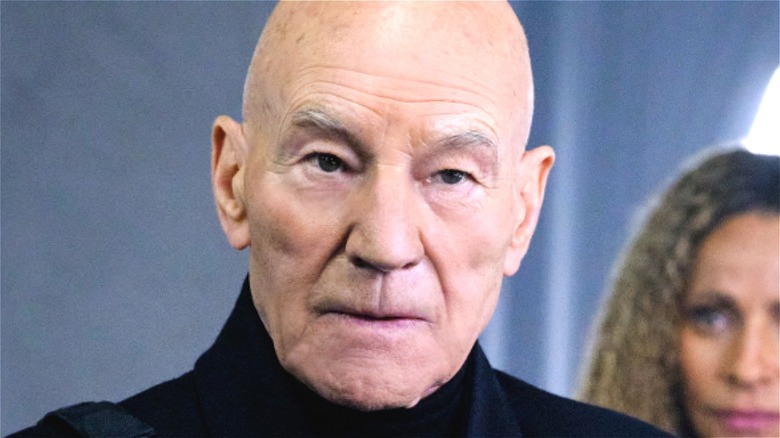 Trae Patton/Paramount+
The "Star Trek" universe has never been bigger than it is right now, as Paramount is currently working on a new big screen adventure with James T. Kirk (Chris Pine) and the rest of the Kelvin timeline crew. Paramount+ also has a number of shows on its slate which are all spread across the lengthy timeline, as "Star Trek: Discovery," "Lower Decks," and "Prodigy" all explore different crews on different Federation ships. But one of the most recent live-action shows brings back a fan-favorite character: Jean-Luc Picard (Patrick Stewart). "Star Trek: Picard" picks up with the legendary Starfleet admiral after he's retired to his vineyard before he's thrown back into a new adventure.
The first season ends with the hero's consciousness being transferred into a synthetic, duplicate of his body, although it will only give him a natural extension of life — rather than immortality. Season 2, Episode 1, "The Star Gazer" recently debuted on Paramount+, as Picard faces the return of the Borg Queen when a huge hive ship emerges from a bright green subspace anomaly. Oh dear. Fans will already know that Picard has history with the Borg Queen, since he was briefly assimilated into the hive back in Season 3, Episode 26, "The Best of Both Worlds."
But interestingly, Paramount has been working on "Picard" Season 2 and Season 3 back-to-back, and the final season just hit a major production milestone.
Picard Season 3 has wrapped production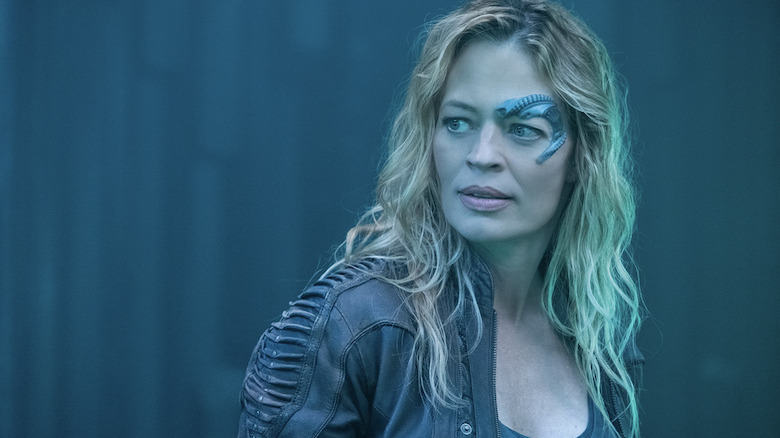 Paramount+
"Picard" Season 2 has only just started streaming, but the show has already wowed critics, earning itself a 96% approval rating on Rotten Tomatoes. But with Season 3 already in the works, it'll be interesting to see where Season 2 leaves Picard, Cristobal Rios (Santiago Cabrerra), Agnes Jurati (Allison Pill), Seven of Nine (Jeri Ryan), Soji Asha (Isa Briones), Raffi Musiker (Michelle Hurd). In fact the third season has finally finished filming, according to former "Star Trek: Voyager" actress, Jeri Ryan.
The star took to Twitter to celebrate the news, tweeting "And just like that, it's done. That's a series wrap on #StarTrekPicard. So surreal since season 2 has just started airing." Ryan also added "I can't wait for you all to see what's to come in season 3! Huge love to our incredible cast and crew. What a journey this has been..."
Well, at least Ryan's tweet confirms that Seven of Nine makes it out of the sophomore season alive! The second batch of episodes will see Picard and his crew travel back in time to stop a fascist regime from rising when Q (John de Lancie) changes reality to test the titular hero one last time. But it's not yet clear if slash how this will affect the third and final season. Only time will tell.