The Law & Order Character You Likely Forgot Gina Torres Played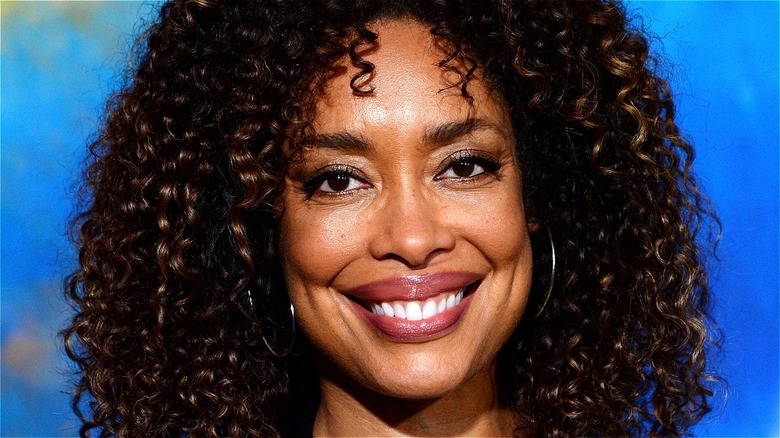 Amanda Edwards/Getty
It's all but impossible to think about the primetime television landscape of the 1990s and 2000s without thinking about NBC's long-running procedural "Law & Order." The franchise-launching series has, of course, just made its triumphant return via its very own revival series. But during its initial, 20-season small screen run, the flagship "Law & Order" offering sent an astonishing 456-episodes to the airwaves and was regularly cited as one of the best shows on television.
"Law & Order" was also a series that became notorious as a sort of rite of passage for actors on the rise in the film and television world — so much so that you'd likely have an easier time finding actors who appeared on "Law & Order" in its heyday than ones who didn't. The NBC series counts the likes of Philip Seymour Hoffman, Zoe Saldana, John Krasinski, Sara Paulson, Adam Driver, Rooney Mara, Mahershala Ali, and more among its esteemed alumnus. Given the depth and breadth of the guest star roster, you might've forgotten that list also includes the great Gina Torres, who appeared on "Law & Order" years before she landed major roles on "24," "Suits," and "Westworld." These are the "Law & Order" episodes Torres appeared in.
Gina Torres has actually made two appearances on Law & Order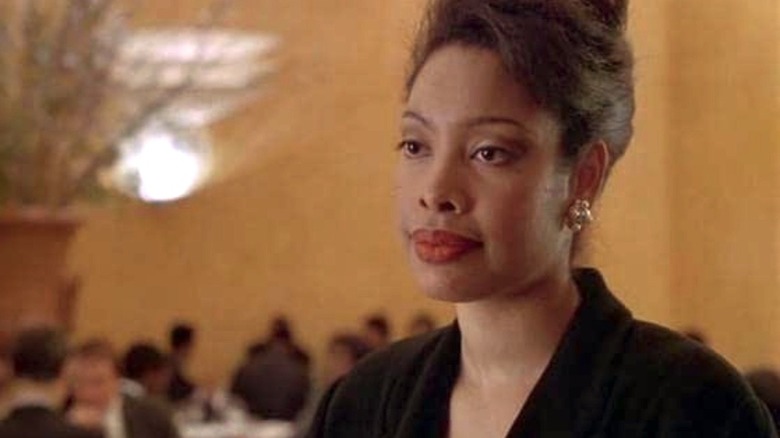 NBC
Gina Torres indeed made two appearances on "Law & Order" long before she turned in lauded work on the likes of "Firefly," "Alias," and "9-1-1: Lone Star" helped propel her to stardom. Just like so many actors before her, the "Law & Order" casting team was among the first to give the then-rising star a shot, first casting Torres in a Season 3 episode from 1992 (via IMDb). 
That episode, titled "Skin Deep," was the Season 3 premiere, and Torres was among the first faces viewers saw in it. The episode follows the case of a murdered photographer who, before his death, was bolstering his income by using the models he worked with as sex workers. The Season 3 premiere of "Law & Order" is perhaps best known for marking the first screen appearance of Claire Danes, whose character has her own troubling relationship with the man. As for Torres' role in the action, she portrays Laura Elkin, the unfortunate woman who discovered his body in the episode's early moments.
In 1995, Torres returned to the "Law & Order" fold with a small role in the Season 5 episode titled "Purple Heart." If you remember that one, you know the tale of the slain medal winner ranks among the more brilliantly intricate in the annals of "Law & Order" history. You might even recall Torres appeared briefly as Charlene, an associate of the slain man's wife. And yes, Torres' potent screen presence was more than on display in both of her "Law & Order" roles.