Joseph Gatt Joins Tim Burton's Live-Action Dumbo Remake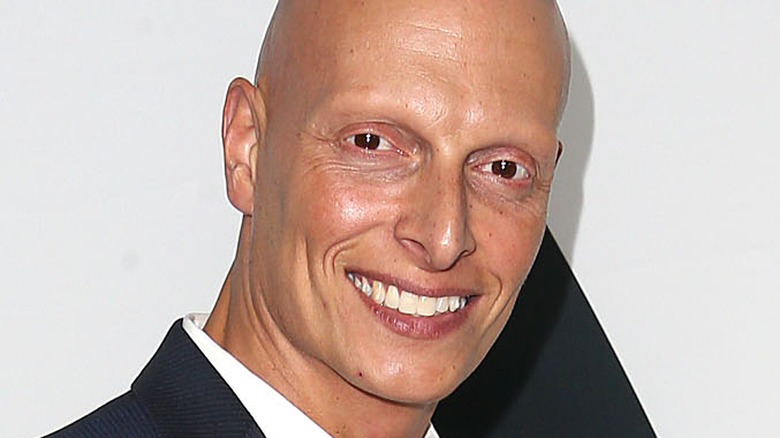 Getty Images
Tim Burton has added another star to the cast of his upcoming live-action Dumbo remake. Deadline reports that Z Nation star Joseph Gatt has joined the movie as a character named Skellig.
Colin Farrell stars in the movie as Holt, a former circus star whose life is turned upside down after he returns home from the war. Holt teams up with circus owner Max Medici (Danny DeVito) to care for the titular newborn elephant, whose giant ears have already made him a laughingstock. However, Dumbo's and Holt's fates quickly change when the elephant reveals that he can fly, leading persuasive businessman V.A. Vandevere (Micheal Keaton) and his aerial artist partner Colette Marchant (Eva Green) to swoop in to try and make him a star.
Gatt has popped up in a lot of your favorite films and TV shows, making appearances in Game of Thrones, the new Star Trek films, Thor, Banshee, Teen Wolf, The 100, Ray Donovan, True Detective, Finding Eden, Stan Lee's Lucky Man, and more. His other upcoming roles include a part in the thriller Infrared, a role in the drama Harnessing the Rain, and a part in the sci-fi flick Liberty. There is no word on which side of the Dumbo conflict his character will fall on.
DeObia Oparei, Nico Parker, Finley Hobbins, Roshan Seth, Sharon Rooney, and Douglas Reith also star in Dumbo, which Burton will direct based on a script from Ophelia's Ehren Kruger. Kruger will also produce alongside Derek Frey (Miss Peregrine's Home for Peculiar Children) and Justin Springer (Tron: Legacy). The movie has a March 29, 2019 release date; for now, see every live-action remake that Disney has planned.