Tim Burton's Live-Action Dumbo Cast, Release Date Revealed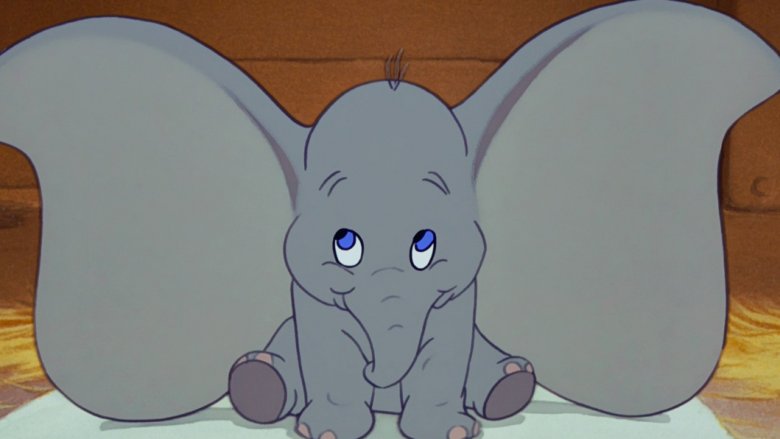 Dumbo is almost ready for take off.
New details for Tim Burton's live-action Dumbo have been revealed at Disney's D23 Expo this weekend. Not only has the studio confirmed the start of production on the film, Disney has also stamped Dumbo with a spring 2019 release date, revealed the full cast list, and treated fans to a plot synopsis. 
An adaptation of the 1941 animated classic of the same name, featuring a massive-eared elephant, Dumbo brings together director Burton with a handful of his favorite actors. Michael Keaton, whom Burton worked with on Batman Returns in 1992; Danny DeVito, who collaborated with the director on Batman Returns and Big Fish; and Eva Green, who teamed up with Burton for Dark Shadows and Miss Peregrine's Home for Peculiar Children, head up the upcoming pic. 
But it isn't just tried and true actors who make up the Dumbo cast. The film also stars newcomers Nico Parker and Finley Hobbins, Colin Farrell in a leading role, and DeObia Oparei (Independence Day: Resurgence), Sharon Rooney (Two Doors Down), Roshan Seth (Indiana Jones and the Temple of Doom), and Douglas Reith (Downton Abbey) in supporting roles. 
In addition to the cast list, Disney unleashed a synopsis for Dumbo (via ScreenRant): 
"Disney's new live-action feature film Dumbo introduces Holt Farrier (Farrell), a former circus star who finds his life turned upside down when he returns from the war. Circus owner Max Medici (DeVito) enlists Holt to care for a newborn elephant whose oversized ears make him a laughingstock in an already struggling circus. But when Holt's children (Parker and Hobbins) discover that Dumbo can fly, persuasive entrepreneur V.A. Vandevere (Keaton) and an aerial artist named Colette Marchant (Green) swoop in to make the peculiar pachyderm a star."
Dumbo is yet another upcoming installment in Disney's live-action remake canon, which was stared by Burton's own live-action take on Alice in Wonderland. In the seven years since that film's release, the House of Mouse has debuted pics like Maleficent, Cinderella, The Jungle Book, and, most recently, Beauty and the Beast. Niki Caro's Mulan and Jon Favreau's The Lion King are a few other live-action translations to look forward to. 
Dumbo is set for release on March 29, 2019. Two years is a pretty long time to wait, but with so many awesome movies coming out in 2019, it's totally worth it.