John Cena Confirms What We Suspected About James Gunn's On-Set Behavior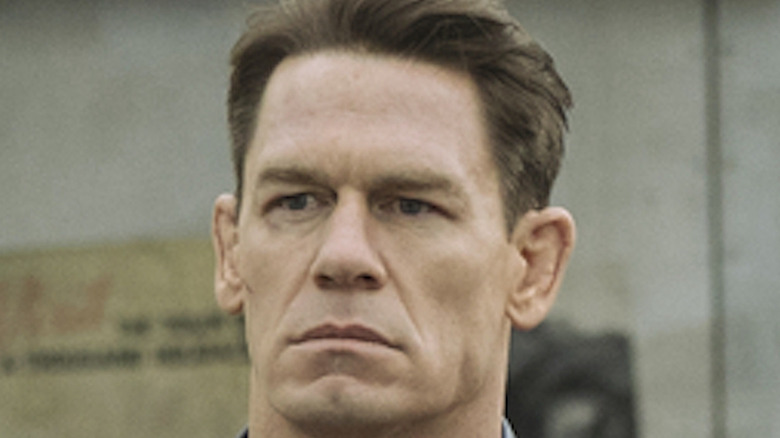 Katie Yu/ HBO Max
Over the years, director-writer James Gunn has established himself as one of the most original and in-demand directors currently working. In his early years, he made bold, R-rated films that, among other things, explored the ugly side of the superhero mythos (see: "Super" starring Rainn Wilson and Elliot Page) and the dark corners of small-town Americana (his directorial debut "Slither"). But Gunn ascended to household name-status with 2014's MCU entry "Guardians of the Galaxy" and its sequel, "Guardians of the Galaxy Vol. 2."
Gunn has a long history of being championed by the actors he works with. Before going to work on "The Suicide Squad" and its HBO Max spin-off series "Peacemaker," the director endured a tumultuous series of events when he became the target of a campaign to get him fired from Marvel Studios. After his firing, the "Guardians" cast rallied behind him in an open letter, with Chris Pratt, Zoe Saldana, Bradley Cooper, and more writing that the director changed their lives and urging the studio to return him to work on the third movie in the series (via Deadline). He has since been re-hired by Disney for "Guardians of the Galaxy Vol. 3" and returned to his role as an integral part of the MCU's story development, but the support of those actors speaks volumes to the reputation Gunn has developed for his warm and collaborative on-set presence. 
With a second season of "Peacemaker" on the horizon, what does recent collaborator John Cena have to say about working with the director extraordinaire?
John Cena said James Gunn can 'work circles' around him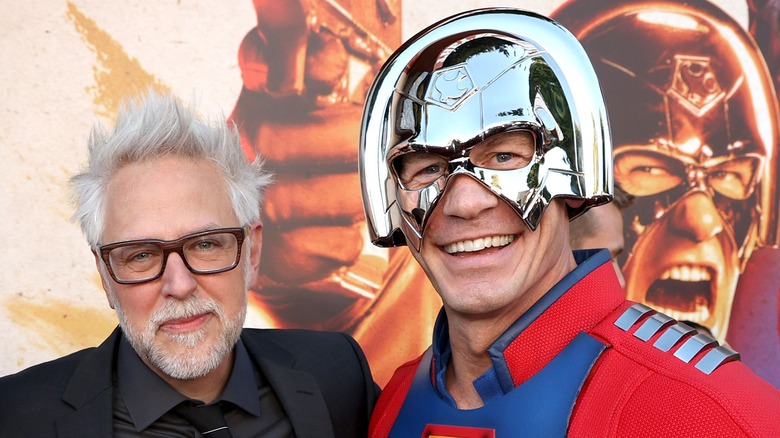 Kevin Winter/Getty Images
In an August 2021 interview with Entertainment Tonight Canada (via YouTube), "Peacemaker" star John Cena provided some insight into James Gunn's on-set behavior, confirming what we long suspected about the "Guardians of the Galaxy" director. Cena emphasized Gunn's balanced approach to productive filmmaking. "He works circles around me and, at the same time, isn't a workaholic," he said. "He's also a very friendly, caring, vulnerable-when-needed person, but also will put his foot down when you need to get the job done."
Cena related that he was immediately drawn to Gunn as a director during their first meeting for "The Suicide Squad," in which the pro-wrestler-turned-actor was cast for the role of Peacemaker, a vigilante with opaque morals. "As soon as I met him, I didn't even need to read the script because he had the movie storyboarded in his entire office," Cena recalled. "There wasn't one piece of sheetrock or one piece of wall. It was the entire movie, so I could go in and — before we had a conversation — look around, and I was like, 'Yeah, I get this. Okay, great.'"
The "Peacemaker" actor emphasized Gunn's reputation from his past collaborators, saying, "Anyone that's worked with him has been so vocal about how committed he is and how excellent he is to work with." The actor also detailed what makes Gunn's process so special. Cena told Entertainment Tonight that it's the "team effort of everyone creating an environment to take chances," as well as Gunn's total devotion to the material, plus the opening to explore that makes it a treat.