What Scarlett Byrne Has Been Doing Since Harry Potter Ended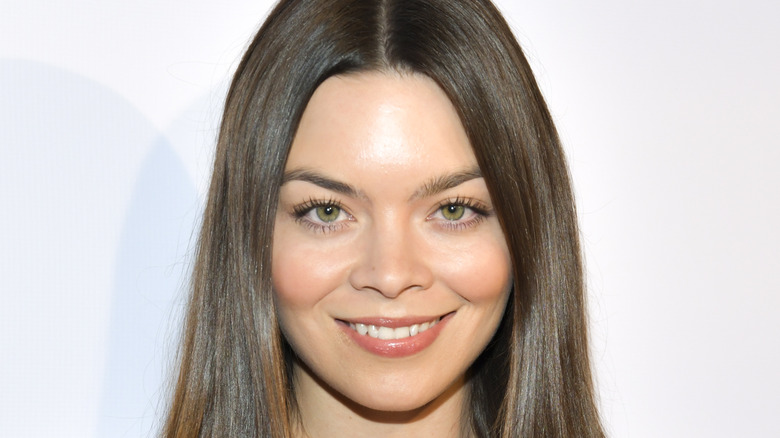 Rodin Eckenroth/Getty Images
Wands at the ready, Potterheads! Although it's been over 10 years since the eighth and final "Harry Potter" film premiered, the Wizarding World has continued to grow. One of the most magical parts of the "Harry Potter" viewing experience was watching the young actors grow up right before our eyes. That includes actress Scarlett Byrne, who played Slytherin bad girl Pansy Parkinson. 
Scarlett Byrne appeared as Pansy Parkinson in the final three "Harry Potter" films, including "Harry Potter and the Half-Blood Prince" and both installments of "Harry Potter and the Deathly Hallows." While Pansy Parkinson was a secondary character in the novels, she remains notable for being one of Draco Malfoy's cronies alongside Vincent Crabbe, Gregory Goyle, and Blaise Zabini. And like many of the series' stars, Scarlett Byrne has continued to appear in an array of movies and television shows since the last "Harry Potter" film came out in 2011. 
Without further ado, let's see what Scarlett Byrne has been up to!
Scarlett Byrne after Harry Potter
Besides her role as Pansy Parkinson in "Harry Potter," Scarlett Byrne is perhaps best known for portraying Nora Hildegard on "The Vampire Diaries." Nora Hildegard was a member of The Heretics, a powerful coven that appeared in the show's sixth and seventh seasons. Nora Hildegard appeared in twelve episodes of "The Vampire Diaries," sticking around long enough to make an impression on viewers.
Byrne also had a recurring role as Alexis "Lexi" Glass-Mason on "Falling Skies," a futuristic series about Earth after an alien invasion. Fans can also see Scarlett Byrne on "Runaways," a Marvel series about a group of super-powered teens atoning for their parents' criminal acts. Bryne plays Bronwyn, an enchantress who is deeply embroiled in Morgan le Fay's gaggle of sorcerers (it seems like playing a witch is a common theme in Scarlett's career!). 
Byrne has also been in several movies and short films, including made-for-TV movie "Sorority Murder," and she featured in a lead role in the film "Skybound," which follows five passengers on a flight that takes a turn for the worse.
Scarlett Bryne's offscreen romance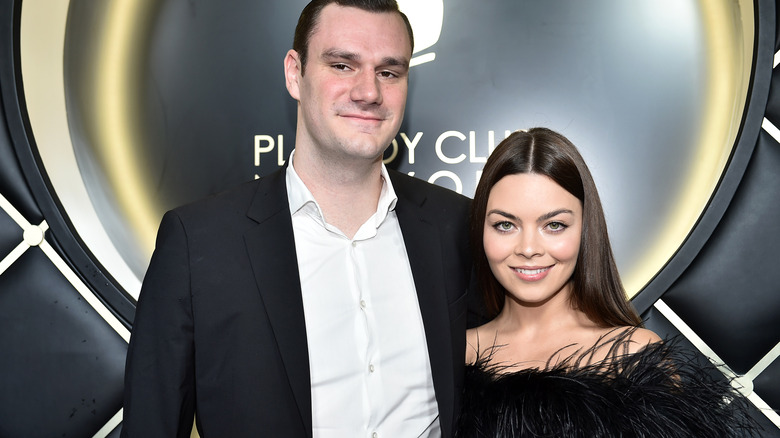 Steven Ferdman/Getty Images
Although Pansy Parkinson was Draco Malfoy's date to the Yule Ball in "Harry Potter and the Goblet of Fire," Scarlett Byrne has found her love match in real life. 
Scarlett Byrne married Cooper Hefner (per People Magazine) at the Ventura County courthouse in November 2019. If that name sounds familiar, that's because Cooper Hefner is the son of late Playboy founder Hugh Hefner. Scarlett and Cooper have continued to grow their family over the years. The pair welcomed a daughter named Betsy Rose in 2020 and are currently expecting twins (also via People Magazine). 
"Thankful for our growing family. Cooper and I are very excited to share that we will be welcoming twins at the beginning of 2022," Scarlett shared on her Instagram, late last year. Her husband Cooper seemed equally elated by the news, declaring on his Instagram that the pair "couldn't be happier." Scarlett Byrne has definitely come a long way since her "Harry Potter" days!