HBO Hackers Reportedly Threaten To Leak More Content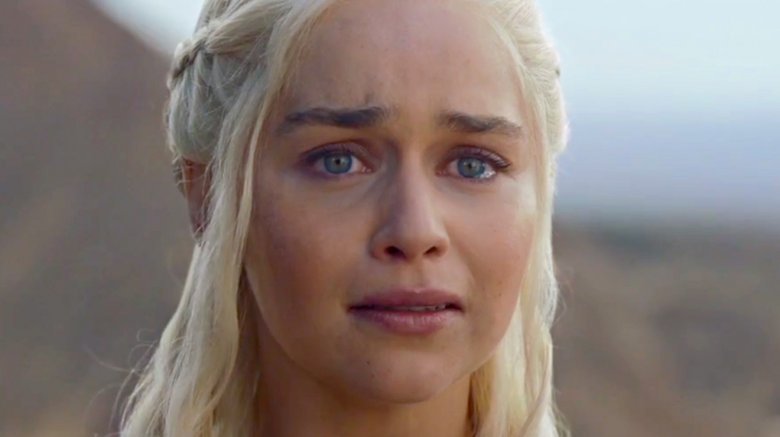 Earlier this week, it was confirmed that HBO fell victim to a cyber attack that resulted in numerous episodes of the network's upcoming series, as well as a script for a future Game of Thrones episode, being leaked online. But according to Variety, the hackers haven't had their fill, reportedly threatening to release more stolen content this Sunday. 
The cyber criminal collective sent Variety an automated that detailed their intent to "release the leak gradually every week," adding that the next batch of stolen property may be uploaded on Sunday at "12 GMT"—a roll-out that's quite similar to HBO's original programming schedule. Reportedly, the message also reiterated the group's initial claims that 1.5 terabytes of material, including episodes of Ballers and Room 104, were stolen from HBO's computer networks. 
The hackers stepping forward to promise forthcoming leaks is somewhat to be expected, as the group previously stated that "more information would be coming soon." 
Richard Pleper, HBO chairman and CEO, addressed the cyber attack in an email sent to network employees Monday morning. He called the breach of security "disruptive, unsettling, and disturbing for all of us," but assured everyone that senior leadership, the network's technology team, and "outside experts" were on the case to amend the situation. "The problem before us is unfortunately all to familiar in the world we now find ourselves a part of," Pleper said. "As has been the case with any challenge we have ever faced, I have absolutely no doubt that we will navigate our way through this successfully." 
HBO previously released a statement acknowledging the intrusion: "HBO recently experienced a cyber incident, which resulted in the compromise of proprietary information. We immediately began investigating the incident and are working with law enforcement and outside cybersecurity firms. Data protection is a top priority at HBO, and we take seriously our responsibility to protect the data we hold."
Unfortunately, hacking has become increasingly prevalent in Hollywood in the years since the infamous Sony hacks in 2014. In April of this year, Netflix was the target of such a crime, with a hacker group obtaining and leaking 10 episodes of the streaming service's Orange Is the New Black before the show's fifth season premiered. 
What exactly the hackers have in their possession is currently unknown. It's also unclear whether the Dark Overlord, the hacking collective behind the Netflix scandal and a later ABC breach, has any connection to the HBO hack.
As we wait to see how this real-life hack unfolds, check out some of the dumbest movie and TV hacking scenes of all time.