Must-See Events In September 2017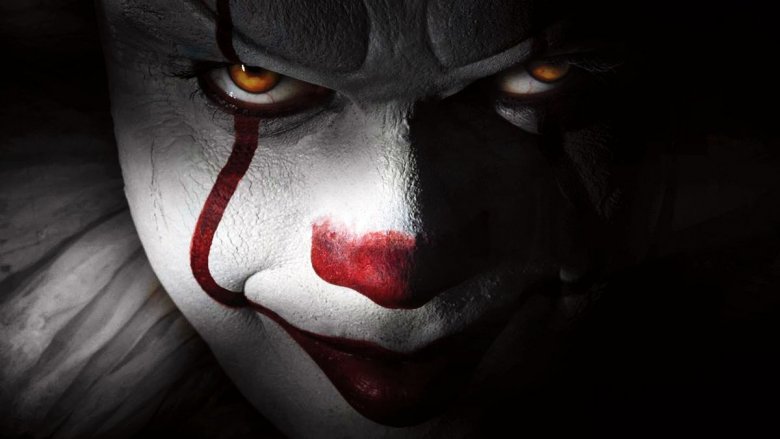 Summer blockbuster season is nearing its end, but that doesn't mean you'll be lacking for entertainment anytime soon. September will see the release of quite a few exciting new TV shows, with the networks ramping up their programming for the fall season. There are also plenty of exciting movies—including some sequels, some reboots, and some fun new properties—reaching theaters, leading to what should be a busy and exciting month at the box office. Here are 15 must-see entertainment events to pencil in for September.
Goon: Last of the Enforcers (Sept. 1)
Doug the Thug returns to the big screen this September with Goon: Last of the Enforcers, a follow-up to the 2011 original. The sequel finds Seann William Scott's Doug Glatt down on his luck, knocked out of the game after an injury sustained in a violent confrontation with Wyatt Russell's Anders Cain. While Doug thinks he might be off the ice forever, he decides to step up and try his luck at learning to fight left-handed when Anders takes over his beloved former team. 
The film promises to introduce a new side of the Thug, who's also dealing with a growing family thanks to his wife's (Allison Pill) pregnancy. However, while the movie seems to deepen the story, it won't lack for the original's signature humor, thanks to the return of writer Jay Baruchel—who now also serves as director. The movie looks like it'll build on the original while honoring its legacy, something fans should definitely appreciate. 
Goon: Last of the Enforcers arrives in theaters on Sept. 1. 
Marvel's Inhumans (Sept. 1)
Marvel will try its hand at adapting some of the company's toughest characters this September when they bring the Inhumans to the big and small screen. The ambitious TV show will follow Black Bolt (Anson Mount) and the rest of Attilan's royal family after they're splintered by a military coup led by Bolt's villainous brother Maximus (Iwan Rheon). The powerful family is forced to escape to Hawaii, with their destiny—and the world's—at stake.
Inhumans has a number of super-powered characters in the mix, but one adorable addition seems like he'll be the real breakout: Lockjaw, a 2,000-pound teleporting bulldog who crashes down in Hawaii in the show's first trailer. He's just one of the many innovative special effects the show will be bringing to the small screen, all a part of its increased budget and massive scale—which audiences will be better able to appreciate with an IMAX release of the first two episodes, scheduled to receive a two-week berth in theaters starting Sept. 1, ahead of the show's Sept. 29 premiere at 9PM on ABC.
It (Sept. 8)
The newest adaptation of Steven King's It looks to scare up some viewers this September, with Bill Skarsgard taking on the role of the terrifying creature known as Pennywise. The first of two planned films, the movie sees Pennywise terrorizing a small town in the '80s, forcing a group of kids known as the Losers' Club to step up and stop him.
Pennywise preys on fear, and the movie certainly seems like it will as well, introducing quite a few spine-chilling moments in its record-breaking teaser and adding even more in its first trailer. The movie has some experienced horror buffs behind the scenes, including Mama's Andy Muschietti as its director and Annabelle: Creation's Gary Dauberman as one of its writers (alongside True Detective's Cary Fukunaga and Shock and Awe's Chase Palmer). The movie hits theaters on Sept. 8, so if you don't like clowns, we highly recommend you stay away from theaters that weekend.
The Deuce (Sept. 10)
You'll get double the James Franco in HBO's upcoming drama The Deuce, which stars the Oscar nominee as twin brothers who become fronts for the mob during the rise of the porn industry in 1970s New York City. Franco isn't the only major award contender attached to the project, either—his co-star is fellow Oscar nominee Maggie Gyllenhaal, while his fearless leaders are The Wire's David Simon and George Pelecanos.
Franco is a mustachioed charmer in both his roles, and the show fully embraces its groovy '70s vibe to great effect in early trailers. The show isn't all fun, though, also dealing with some intense themes, including violence, drug use, and the rise of HIV. With that insane pedigree on both sides of the camera and a deep, interesting storyline, The Deuce looks likely to become HBO's next big hit. 
The Deuce premieres at 9PM Sept. 10 on HBO. 
The Orville (Sept. 10)
Seth MacFarlane makes the leap to live action with his upcoming Star Trek spoof The Orville, which stars the Family Guy mastermind as Ed Mercer, a down on his luck officer in the Planetary Union who's finally given his chance to lead on the U.S.S. Orville, a mid-level exploratory vessel. Determined to prove his worth as he leads the ship's diverse alien and human crew through the wonders and dangers of outer space, Ed finds his task suddenly complicated when he learns that the First Officer assigned to his ship is none other than his ex-wife Kelly (Adrianne Palicki). 
MacFarlane fully leans into the idea of the show as a regular workplace comedy that just so happens to be set in space, with the trailers showing typical office issues with aliens and shootouts at the helm. MacFarlane's already proven his ability to bring on big-name guest stars by securing Charlize Theron to appear as a romantic interest in one episode. The world has been in need of a good Star Trek spoof, and MacFarlane seems poised to deliver with The Orville.
The Orville has a special two-night premiere on FOX  at 8PM on Sept. 10 and Sept. 17. It will then move into its regular time period on Thursdays at 9 on Sept. 28. 
Outlander (Sept. 10)
The Drought-lander will finally be over this September when Starz releases the third season of Outlander, more than a year after the second season concluded. It's been a long wait for fans, but it's been great for the show, which was able to expand filming to both the United Kingdom and South Africa to help embrace the scale of Diana Gabaldon's Voyager novel. 
The season will see the long-awaited reunion of Claire (Caitriona Balfe) and Jamie (Sam Heughan), with the two lovers not letting distance (or, you know, hundreds of years) keeping them apart for very long. While the famed printing press scene probably won't take place until later in the season, there's sure to be a lot of adventure and heartbreak in the premiere episode, which you can watch at 8PM Sept. 10 on Starz. 
American Assassin (Sept. 15)
Dylan O'Brien will be a far cry from Stiles Stilinski in his upcoming role in the action flick American Assassin. The movie features the Teen Wolf star as Mitch Rapp, a man who becomes hellbent on revenge after his girlfriend dies in a terrorist attack. This eventually leads him to a government program led by the expert warrior Stan (Michael Keaton), who trains him to be an assassin for the CIA. 
The trailer shows that the film won't just have two great heroes in O'Brien and Keaton— it also has a terrifying villain in Ghost (Taylor Kitsch), one of Stan's former students who has a world-ending grudge against his ex-mentor. With just 48 hours to stop Ghost from setting off a nuclear bomb, Mitch and Stan will race against the clock in the thriller, which is based on the bestselling book Consent to Kill by Vince Flynn. 
American Assassin arrives in theaters on Sept. 15. 
Mother! (Sept. 15)
Black Swan director Darren Aronofsky is here to make you very, very uncomfortable yet again with his upcoming thriller Mother!. The movie, which was initially set to be released in October before having its release date moved up, stars Jennifer Lawrence and Javier Bardem as a couple whose relationship is tested when uninvited guests show up in their home, disturbing their peaceful existence. 
Aronofsky has recruited an all-star cast for the film, also adding Ed Harris, Michelle Pfeiffer, Domnhall Gleeson, and Kristen Wiig into what looks to be a terrifying ride. The director is a master of creepy imagery, and letting that all out in another bizarre new thriller complete with an amazing cast and a grim premise add up to what looks like a chilling night at the theater not to be missed. 
Mother! will be released on Sept. 15. 
2017 Primetime Emmy Awards (Sept. 17)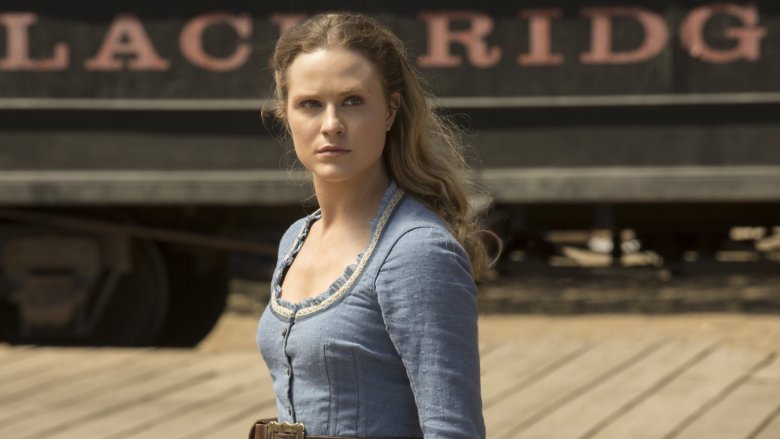 The 2017 Primetime Emmy Awards will boast quite a few insane matchups you won't want to miss, including faceoffs between buzzy new shows like The Crown, The Handmaid's Tale, Stranger Things, This Is Us, and Westworld for outstanding drama nomination; the question of whether or not Barb will finally get justice with Shannon Purser's guest actress nomination; and the pitting of many a star—including Big Little Lies' Nicole Kidman and Reese Witherspoon—against each other in some absolutely stacked categories. 
Then there's the host, with Late Show's Stephen Colbert stepping up to try his hand at leading the awards for the first time. Colbert is on a hot streak right now, and his brand of topical but hilarious humor should fit perfectly with TV's biggest night. Awards shows are always hit or miss, but with the amount of talent stepping up for the Emmys this year, it should definitely be an event to watch. 
The ceremony will air at 8PM Sept. 17 on CBS. 
Kingsman: The Golden Circle (Sept. 22)
The sequel to Kingsman: The Secret Service is also set to arrive in theaters this September, and it looks like a rollicking good time. The movie, subtitled The Golden Circle, will see Eggsy (Taron Egerton) and Merlin (Mark Strong) sent on a quest to America after their London headquarters are destroyed by the villainous Poppy (Julianne Moore).
In America, they'll meet up with the Statesmen, the country counterparts of the classy Brits. After the success of the first film, there were quite a few stars gunning to be a part of the sequel, and director Matthew Vaughn clearly took advantage, adding Jeff Bridges, Channing Tatum, Halle Berry and more into the mix. With trailers that show off the same knee-slapping humor and awe-inducing action as the first film, Kingsman: The Golden Circle is a must-see. The movie debuts in theaters on Sept. 22. 
The LEGO Ninjago Movie (Sept. 22)
The geniuses at LEGO have already pulled off two great films, and The LEGO Ninjago Movie looks like yet another. The movie stars Jackie Chan as Master Wu, a wisecracking kung fu master tasked with training six teenage warriors, led by the Green Ninja Lloyd (Dave Franco), to defeat the evil warlord Garmadon (Justin Theroux), the "Worst Guy Ever" who just happens to be Lloyd's dad. The epic showdown tests the team of fierce but undisciplined ninjas as they have to learn how to check their egos and unleash their true power.
With a premise that ridiculous, one would hope Ninjago would be able to capitalize for a fun time at the theater. The film's multiple trailers have clearly showed that it knows what viewers want to see, introducing some wild LEGO action and a real-world villain in the form of a cat named, of course, Meowthra. It shouldn't take long to piece together the fun in this kids' flick, which arrives on Sept. 22. 
Battle of the Sexes (Sept. 22)
Emma Stone and Steve Carell are tennis rivals in the early awards season contender Battle of the Sexes. Stone stars as Billie Jean King opposite Carell's Bobby Riggs, an ex-champ who baits King into an epic matchup. The real-life Battle of the Sexes, which took place in 1973, had a lot of cultural and political ramifications, and the movie looks to capitalize on that for a fun and exciting biopic.
Carell is playing against type as Riggs, a misogynist and hustler, while Stone has an intriguing subplot about King discovering her sexuality, something that should add depth to what could be a silly film. Considering the movie also has Little Miss Sunshine's Jonathan Dayton and Valerie Faris on board as directors and Academy Award-winner Simon Beaufoy as a writer, it seems sure to be heavily talked about come Oscar season. 
Battle of the Sexes bows on Sept. 22. 
Star Trek: Discovery (Sept. 24)
It took a lot longer than expected for Star Trek: Discovery to finally make its way to the small screen, but it'll be worth the wait. The show, set to be a prequel to the original Star Trek series, has already garnered quite a lot of conversation—and mystery—surrounding its plot and its connections to the original series, which offer up some interesting questions for the Star Trek universe.
Sonequa Martin-Green stars as First Officer Michael Burnham, the first human to attend the Vulcan Learning Center and the Vulcan Science Academy, giving her a close relationship with Spock's father (James Frain). The mysteries surrounding her character don't end with her upbringing, either—in the pilot, Burnham has to make a choice which will not only affect her life, but the entire universe. Color us intrigued. 
Star Trek: Discovery starts streaming on CBS All Access Sept. 24, with new episodes premiering every Sunday.
Flatliners (Sept. 29)
It's going to be a good day to die this September when the Flatliners remake finally hits theaters. The film, a redo of the 1990 cult favorite, stars Ellen Page, Diego Luna, Nina Dobrev, James Norton, and Kiersey Clemons as a group of medical students who experiment with briefly dying before being resurrected—flatlining—but end up experiencing unexpected negative effects.
The original film's Kiefer Sutherland is also set to make an appearance in the creepy update, which is directed by Mr. Robot's Niels Arden based on a script by Source Code's Ben Ripley. The first trailers have shown off just the right kind of mind-bending horror while updating the original with a new group of rising stars and some improved special effects.
Flatliners hits theaters on Sept. 29. 
American Made (Sept. 29)
Tom Cruise is back in top Cruise form for the upcoming action film American Made, which sees the actor playing a fictionalized version of Barry Seal, an American pilot and drug smuggler recruited by the CIA to help fight communism in Central America in the 1980s. Edge of Tomorrow's Doug Liman is on board as director.
Cruise is the perfect amount of smug, charming, and devil-may-care in the film's trailers, which also feature some pretty insane stunts—that the actor, of course, actually performed in real life. While Cruise isn't quite the action star he once was, American Made, which makes its way to theaters on Sept. 29, looks like a high-flying good time.