Charlize Theron To Guest Star In Seth MacFarlane's The Orville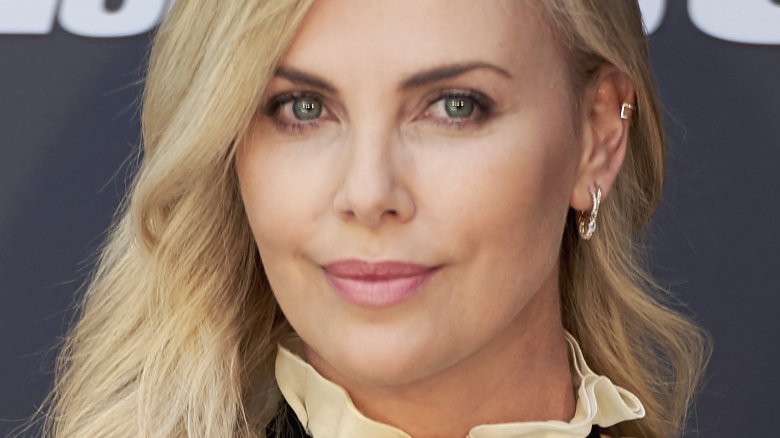 Getty Images
Charlize Theron is set to appear in Seth MacFarlane's upcoming sci-fi spoof series The Orville, Deadline has confirmed.
Details on Theron's character are under wraps as of writing, but we do know that her run on The Orville will be short-lived. She'll appear in just one episode, which may be due to her character dying or the result of fleeting romance she has with another crew member. 
Directed by The Jungle Book helmer Jon Favreau, The Orville tells the tale of a pack of space-faring humans and freaky intergalactic creatures as they journey through the cosmos. But it's not all interstellar adventures for those aboard the titular ship; they'll deal with the same kind of workplace problems and relationship woes Earth-dwellers do. 
The Orville is inspired by Star Trek, and stars MacFarlane as Planetary Union officer Ed Mercer, Mark Jackson (That Royal Today) as an artificial life form named Isaac, Adrienne Palicki (Agents of S.H.I.E.L.D.) as Mercer's ex-wife Kelly, Penny Johnson (24) as Dr. Claire Finn, Peter Macon (Shameless) as an alien called Bortus, and Scott Grimes (Justified) as Mercer's best friend Gordon. J. LeeThe stacked cast is rounded out by J. Lee (Family Guy), Halston Sage (Goosebumps), and Norm Macdonald (Saturday Night Live). 
Here's the synopsis: "The Orville is a one-hour science fiction series set 400 years in the future that follows the adventures of the U.S.S. Orville, a mid-level exploratory vessel. Its crew, both human and alien, faces the wonders and dangers of outer space, while also dealing with the familiar, often humorous problems of regular people in a workplace... even though some of those people are from other planets, and the workplace is a faster-than-light spaceship... somehow, Ed (MacFarlane) and Kelly (Palicki) must put the past behind them and, with the help of the crew, navigate fascinating and sometimes dangerous adventures in outer space, as well as the tumultuous and captivating day-to-day personal relationships with their colleagues."
News of Theron's casting comes a day ahead of the series' San Diego Comic-Con panel, which is set to kick off on Saturday at 4:15pm PDT. The presentation will take place in the convention center's Room 6A, where a handful of the cast and creatives will be in attendance.
The Orville is set for a two-night premiere on Sunday, September 10 and Sunday, September 17. The show will begin airing on a regular schedule on September 28. 
In the meantime, find out which of MacFarlane's TV series was almost canceled.