Starz Sets Outlander Season Three Premiere Date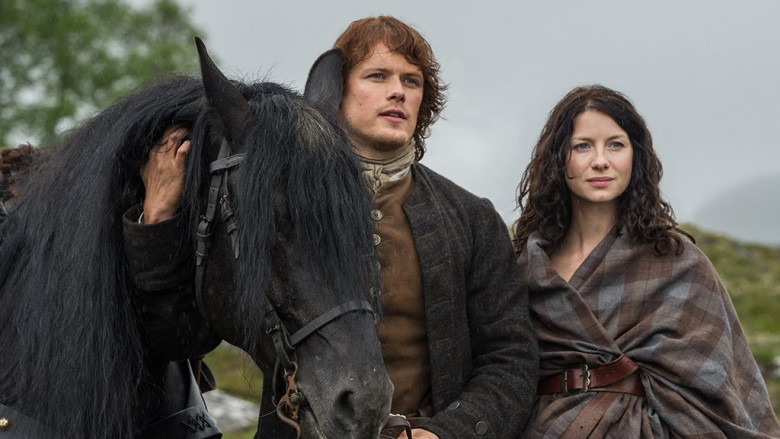 Starz
The Droughtlander is going to have to last a little while longer, Outlander fans.
Starz announced Wednesday that season three of the time traveling romance series will premiere in September, more than a year after the season two finale this past July, according to Entertainment Weekly. The third season, based on Diana Gabaldon's Voyager novel, will begin right after Claire travels back to 1948 to reunite with her first husband Frank, as Jamie remains in 1745 and recovers after the battle of Culloden. Spoiler alert, but the pair will, eventually, find themselves back in the same place (and the same time period).
Starz attributed the delay to Voyager's large scale, with the season filming in the United Kingdom and South Africa in order to cover the novel's epic journey.
"We feel it is important to allow the production the time and number of episodes needed to tell the story of the Voyager book in its entirety," said Starz President of Programming Carmi Zlotnik. "The scale of this book is immense, and we owe the fans the very best show. Returning in September will make that possible."
"With the scope of the production and all of the intricate details that go into the Emmy-nominated sets and costumes, we had to make sure everything is kept to the high standard of the previous seasons and Diana Gabaldon's beautiful story," added Steve Kent, executive vice president of Sony Pictures TV, the show's producer. "We're so proud of the incredible work that [creator] Ron [Moore] and the Outlander team have done."
Filming on the season is expected to finish in June. While we wait, see which second season death we thought was one of the most surprising TV deaths of the year.