Jennifer Lawrence's Mother! Pushed Up A Month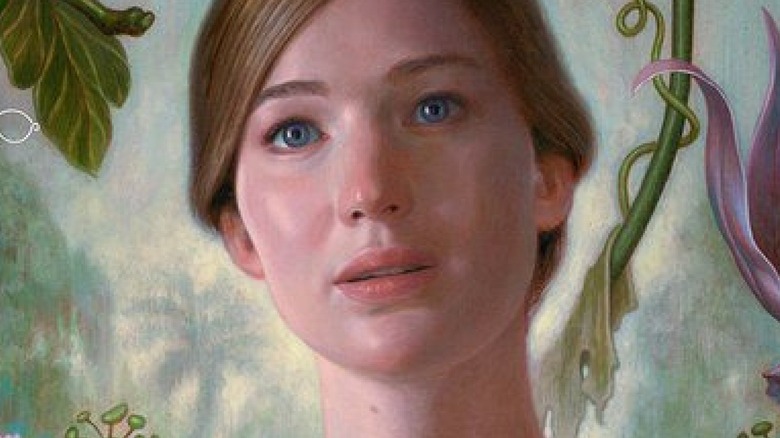 Jennifer Lawrence will be scaring up viewers earlier than initially expected. Variety reports that the release date for Lawrence's horror flick Mother! has been moved up a month, with the film now set to be released on Sept. 15 as opposed to Oct. 13. The new release date will put the film up against the Blake Lively drama All I See You and the Michael Keaton and Dylan O'Brien thriller American Assassin.
Black Swan and Requiem for a Dream helmer Darren Aronofsky leads Mother!, which follows a couple (Lawrence and Javier Bardem) whose relationship is tested when uninvited guests show up in their home, disturbing their peaceful existence. While details about the psychological thriller have been kept tightly under wraps, it did garner attention earlier this year when it released a gory poster featuring Lawrence holding her own heart.
Ed Harris, Michelle Pfeiffer, Domnhall Gleeson, and Kristen Wiig fill out the all-star cast for the movie, which Variety notes could premiere first at the Venice Film Festival on Aug. 30, the Telluride Film Festival on Sept. 1, or the Toronto Film Festival on Sept. 7. While the studio didn't elaborate on their reasoning for moving up the film's release date, we're definitely happy to hear that we could be learning more about the mother of all horror tales earlier than we first thought.