The Batman Character Fans Really Want To See Get A Spin-Off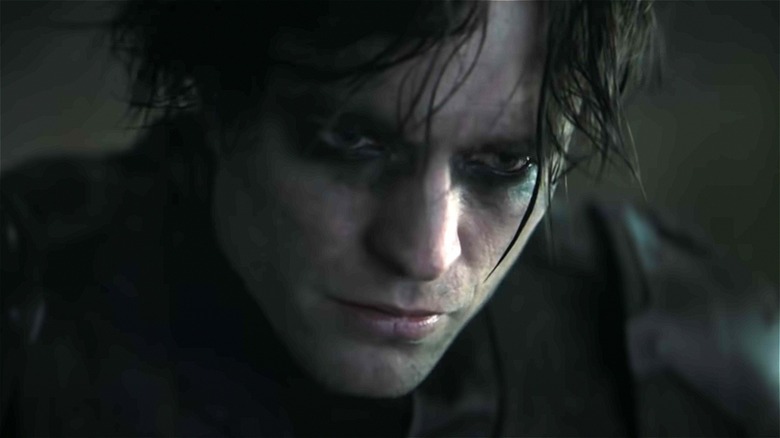 Warner Bros./DC Entertainment/YouTube
This article contains spoilers for "The Batman"
Before the triumphant return of Michael Keaton and Ben Affleck's versions of Bruce "Batman" Wayne in "The Flash," a fresh face has put on the cowl. Robert Pattinson is the new Dark Knight in director Matt Reeves' "The Batman," which premiered on March 4, 2022. Set outside the confines of the DC Extended Universe, the film introduces audiences to a new take on Gotham and its many citizens. However, like every other version of the city, it's overrun with crime and corruption and only continues to deteriorate.
Now two years into his tenure as Batman, Bruce Wayne ends up at the center of a plot concocted by a mysterious foe known as the Riddler (Paul Dano). He picks off various high-ranking public officials and plagues the Gotham City Police Department with ciphers and riddles, making it increasingly difficult for his adversaries to determine his true intentions. Nevertheless, the Caped Crusader and the GCPD's own Jim Gordon (Jeffrey Wright) keep on his trail as he pulls more and more people into his sick, deadly game.
Over time, the Riddler's plan becomes more convoluted and ropes in a host of Gotham's occupants — either on purpose or by accident. As a result, by the time the credits roll, moviegoers meet a wide variety of original characters and DC Comics mainstays. However, of the bunch, one stood out as especially worthy of their own piece of spin-off media, according to "The Batman" fans.
Fans are hoping that a Catwoman spin-off comes to fruition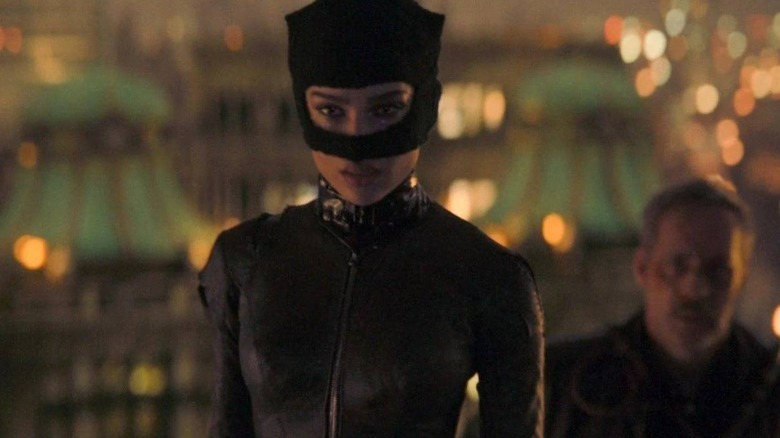 Warner Bros./DC Entertainment
Carrying on the legacy of Eartha Kitt, Michelle Pfeiffer, and Anne Hathaway, among others, Zoë Kravitz stepped into the role of Selina Kyle — better known as Catwoman — in "The Batman." For much of the film, she works alongside Batman to find out what happened to her friend, Annika Kosolov (Hana Hrzic), but that all changes when she learns of her brutal murder. Driven by a need for revenge, she strikes out on her own to try and kill the man responsible: her estranged father, crime kingpin Carmine Falcone (John Turturro).
Selina ultimately fails to take Falcone's life, seeing as the Riddler got to him before her, and she decides to leave Gotham City in the aftermath. After all, that's what she always wanted for her and Annika, and there's nothing left there for her. According to "The Batman" fans on Twitter, this open end to her story coupled with Kravitz's stellar performance present the perfect opportunity for some kind of a spin-off.
"I want a spin off show or movie about Catwoman, Zoe ate the role," tweeted @JalenJColeman, and they weren't the only one. @ZeroYear97 said, "I'll do anything for a catwoman spinoff set in bludhaven maybe throw in black mask as the villain." Ewan McGregor's take on Black Mask from 2020's "Birds of Prey (And the Fantabulous Emancipation of One Harley Quinn)" may have died, but in this new continuity, anything is possible. @JASONSHOOD even went as far as to say, "when we finally get a Zoë Catwoman spinoff movie/series then I will finally know peace."
The Batman will launch a franchise of its own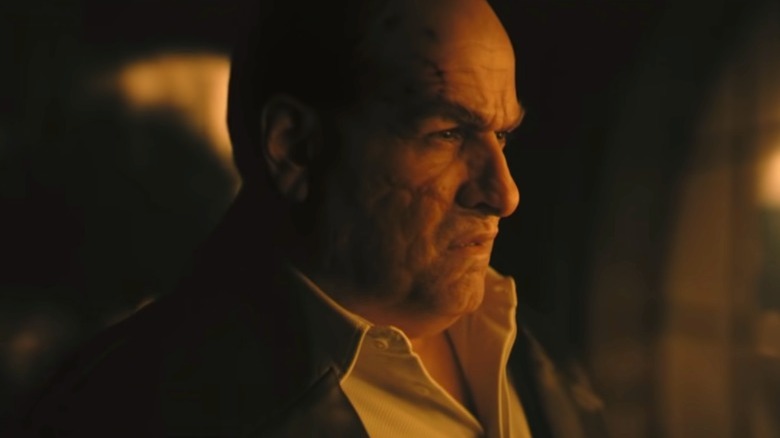 Warner Bros./DC Entertainment
Is there potential for a Catwoman offshoot set before or after "The Batman"? Certainly. However, as far as even a hint from Zoë Kravitz, Matt Reeves, or someone from Warner Bros. goes, nothing has come to fruition yet. That's not to say that it can't happen, but don't get your hopes up for the time being. Besides, there are already a few previously announced projects set within the universe launched by "The Batman" that have taken clear precedent. They may not be Catwoman-centric, but they're definitely worth getting excited over all the same.
Aside from the teased cinematic sequels to "The Batman," HBO Max will host multiple shows that will flesh out the world around the Dark Knight. One of the most talked-about centers on Colin Farrell's Oswald "Penguin" Cobblepot, which was set up perfectly by the end of "The Batman" and will supposedly feature the character "like you've never seen him." There's also the idea of a series focused on Arkham Asylum and its various inmates floating around, as well as a project devoted to the GCPD and the cases its staff has to contend with day in and day out (via Deadline).
If you're a fan of "The Batman" and the world it has spawned, then the next few years are jam-packed with media to look forward to. On the other hand, if Catwoman was the main draw for you, then you'll just have to keep your fingers crossed that she'll land a spotlight of her own down the road.