Matt Reeves Confirms What We Suspected About An Arkham Spin-Off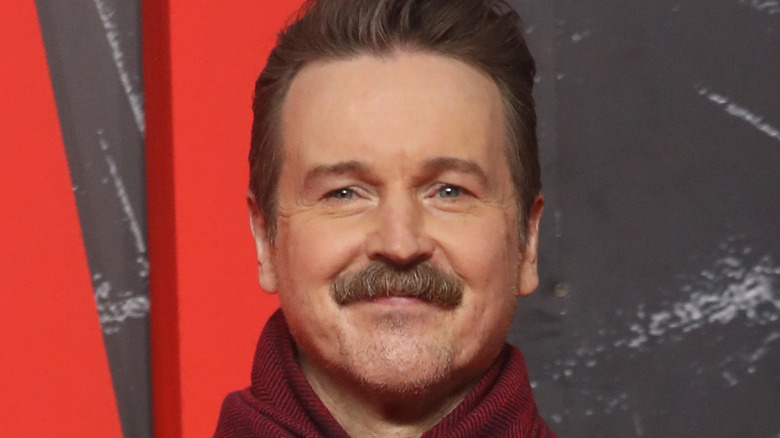 Lia Toby/Getty Images
Fans eagerly awaiting the theatrical release of "The Batman" have been treated to a smattering of positive early reviews as director Matt Reeves and star Robert Pattinson's version of Bruce Wayne embarks on a new solo adventure. With a new Batman solo movie for the first time in a decade comes new expectations — not only that it's good, but that it paves the way for an expanded Batman universe moving forward. DC Films and Warner Bros. have a messy relationship with the character in the DC Extended Universe, which brought Ben Affleck to the big screen as the Dark Knight to mixed results. 
Now, there's a slightly different approach to the character from the studio: Pattinson's Batman will exist in his own universe, while Affleck wraps up his time as the Caped Crusader in the upcoming 2022 movie "The Flash," which also expects to feature Michael Keaton's version of the character (via Vanity Fair).
Two television spin offs from "The Batman" have reportedly been in the works at DC for several months now. Deadline reported in July 2020 that HBO Max would get a series revolving around the Gotham City police department. More recently, rumblings of a Penguin-centric prequel to "The Batman" starring Colin Farrell, who plays the character in the new movie, came to light as well (via Deadline). With "The Batman" about to hit theaters, Reeves is doing a lot of press interviews, and he recently hinted that there might be yet another upcoming television series in his Batman-verse, tackling a subject matter that's sure to get fans excited.
Matt Reeves says his Batman universe will keep expanding with an Arkham Asylum series
In an interview with The Toronto Sun, Reeves confirmed that the idea for Colin Farrell's Penguin-centric HBO Max series was developed during production on "The Batman," saying Farrell's performance in the movie is "like you've never seen him." Reeves also said in the interview that he is working with Warner Bros. on another series connected to Arkham Asylum, the institution which many of Batman's foes wind up inside in one way or the other.
"We're doing another series that connects to Arkham [Asylum]. We are talking and thinking about the next movie, but to be honest with you, at the moment, I really want the audience to connect with this [movie]," Reeves said. "And I really believe they will because I think Rob is an incredible Batman."
Arkham Asylum is a familiar location to casual Batman fans and hardcore comic book experts alike. In film, the institution was a major setting in "Batman Begins," where Jonathan Crane aka the Scarecrow (Cillian Murphy) conducted experiments on criminal patients and had them declared clinically insane at trials. Video game fans will also recognize Arkham Asylum from the popular "Batman: Arkham" series of video games, of which the first takes place almost entirely within Arkham Asylum and the island it stands on.
While it doesn't appear that a film sequel to "The Batman" has officially been greenlit at Warner Bros., the film's producer Dylan Clark recently said that fans can likely expect Pattinson's sequel movie to hit theaters in "less than five years," (via ComicBook.com).
What might Matt Reeves' Arkham series be about?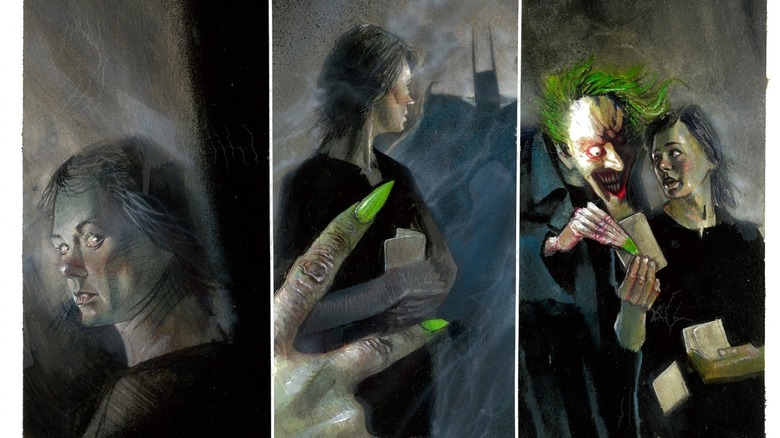 DC Comics
What exactly an Arkham Asylum-themed series might look like is unclear. While the Penguin series reportedly takes place before the events of "The Batman," it's unknown if the same will hold true for the other upcoming series centered around the Gotham City Police Department. Reeves told The Toronto Sun that he intentionally skipped Bruce Wayne's origins in "The Batman" because its events have been covered multiple times in past films, saying that "this needed to be something new." That said, if the proposed Arkham series is set after "The Batman," it currently remains unclear whether or not Pattinson's Batman would appear.
One thing is for sure: when it comes to the world's most infamous fictional mental institution, there's no shortage of source material for Reeves to draw from. One of Batman's most critically acclaimed stories is "Arkham Asylum: A Serious House on Serious Earth," a graphic novel by Grant Morrison and Dave McKean, published in 1989. The story deals with Batman confronting a riot at the asylum, orchestrated by the Joker. In the comic, Batman travels deep into the institution as Joker gives him one hour to escape, and over the course of his journey, he eventually learns the disturbing backstory behind Arkham Asylum's founding. Widely praised by comic book readers — a 2008 Newsarama review of the story called it "NOT for the faint of heart" — the graphic novel has been cited as loose inspiration for the also-acclaimed "Batman: Arkham Asylum" video game, as well (via Comic Book Resources).
While Reeves' Batman universe is certainly dark, the tone of "A Serious House on a Serious Earth" would be far more nightmarish — but, certainly, it's an acclaimed story ripe for adaptation.