The Batman's Penguin Spin-Off - What We Know So Far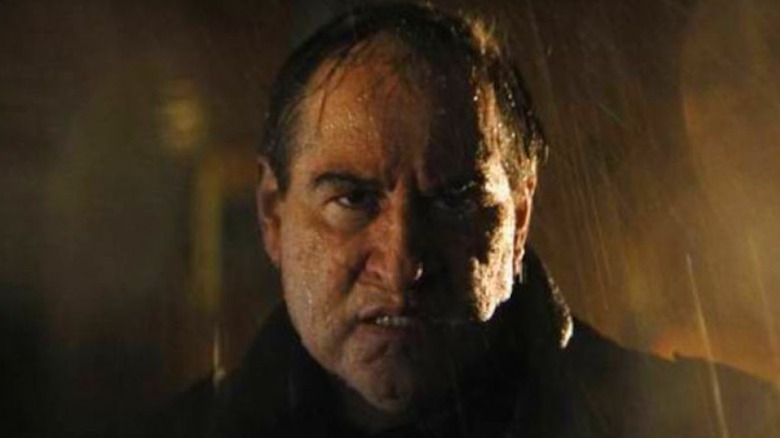 Warner Bros.
Warner Bros. has some ambitious plans for its DC Comics-based properties in the coming years, and fans have every reason to be excited. Aside from long-awaited cinematic efforts like "Shazam! Fury of the Gods" and "Aquaman and the Lost Kingdom," word has gotten out that titles centered on more niche characters are on their way via HBO Max. John Cena's Peacemaker is getting his own show, with Blue Beetle, Batgirl, and Jurnee Smollett's Black Canary set to get the movie treatment on the streamer. Of course, despite diving deeper into the DC catalog, Warner Bros. isn't venturing too far away from its bread and butter.
Case in point, the March 2022 premiere of director Matt Reeves' "The Batman" is rapidly approaching, much to the delight of Bat-fans across the globe. Though this violent, horror-esque take on the Dark Knight's mythology is worth getting hyped about as it is, the HBO Max spin-offs it has already spawned are just as worthy of discussion. Not only will the corrupt Gotham City Police Department get the crime drama treatment, but, as Deadline revealed on September 13, 2021, it will be accompanied by a program focused on Oswald Cobblepot — better known as the villainous Penguin.
As the wait continues for both "The Batman" and the GCPD series, let's dive into what we know about the untitled Penguin project so far.
When can you stream the Penguin series on HBO Max?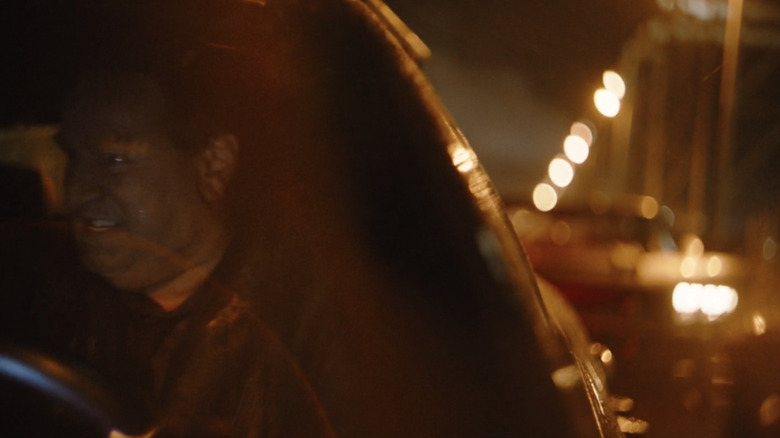 Warner Bros.
Debuting in "Detective Comics" #58 from December of 1941, the Penguin is a comic book icon who's no stranger to the bright lights of Hollywood. From the campy yet legendary interpretations that Burgess Meredith and Danny DeVito served up to Robin Lord Taylor's recent grounded, unhinged take on the character, the Gotham City underworld figurehead has been portrayed in a variety of ways. Surely Colin Farrell will put his own spin on the crime boss when "The Batman" hits theaters, even though he apparently won't feature too heavily.
Thankfully, the HBO Max title will give this specific continuity's version of Oswald Cobblepot more time to develop. On the downside, what we'll see in "The Batman" is all we'll have to work with for some time. There's currently no word on when the Penguin series will enter production, let alone premiere for everyone's viewing pleasure. At the time of this writing, the still-untitled Gotham City Police Department show lacks a release date in its own right, and given that it was announced much sooner than the Penguin project — barring any unforeseen issues — it will likely hit the small screen first.
With all of this speculation in mind, don't count on watching the Penguin program until late 2022 at the absolute earliest, but realistically it'll probably arrive in 2023 or 2024.
What will the cast of the Penguin show look like?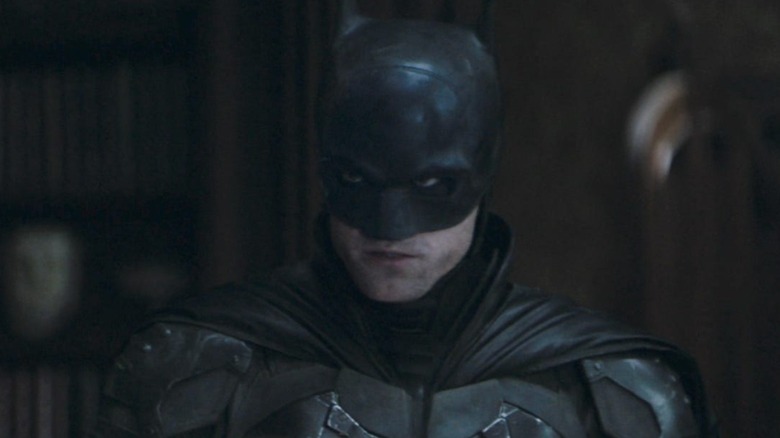 Warner Bros.
Much like the release date for the Penguin series, who will add their names to the cast list is a total mystery at this juncture. Therefore, all we can really do is make some educated guesses using surrounding projects as points of reference. Most obviously, it's expected that Colin Farrell will reprise his role of Oswald Cobblepot, but this hasn't been confirmed by him, HBO Max, or Warner Bros. In that same vein, it's unknown if anyone else from "The Batman" — be it Robert Pattinson, Zoë Kravitz, Jeffrey Wright, or others — will join in too.
At the same time, while we don't know who's going to appear on-camera for the Penguin show, we do know a bit about who's behind it. Dylan Clark and Matt Reeves of "The Batman" are slated to serve as executive producers in conjunction with Reeves' 6th and Idaho, Dylan Clark Productions, DC Entertainment, and Warner Bros. Television. Additionally, Lauren LeFranc of "Agents of S.H.I.E.L.D." and "Impulse" fame has been tapped as the showrunner. All in all, it looks to be in good, capable hands, and hopefully, casting information isn't too far away.
What's the story behind the Penguin spin-off?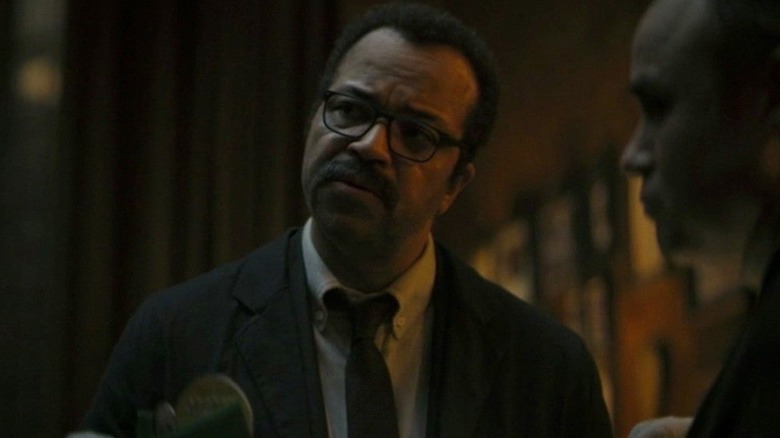 Warner Bros.
News about the Penguin project's release date and stars may be scant, but some morsels about its story have come to light to make up for it. Per Deadline, it will take inspiration from "Scarface" as it handles Oswald Cobblepot's rise from a deformed yet well-dressed Gothamite into the influential crime kingpin he's typically depicted as. Given that, when we see him in "The Batman," he won't quite be the Penguin we all recognize just yet, it could be a prequel to the 2022 film, a sequel, or a mix of both as we delve deeper into the psyche of the famed Batman rogue.
Additionally, it's worth theorizing that perhaps the Penguin series will tie into the Gotham City Police Department show in some form or fashion. Matt Reeves has revealed that the latter is a prequel to "The Batman" and will investigate Gotham City's criminal underbelly as well as the moral decay its police force is facing. Will Cobblepot's burgeoning crime empire find its roots in this timeframe, catching the eye of a younger Jim Gordon (Wright) and his companions? Or will he be omitted from that story altogether? Only time will tell.