Why Ainsley Seiger Will Be Happy To See Dylan McDermott Leave Law & Order: Organized Crime - Exclusive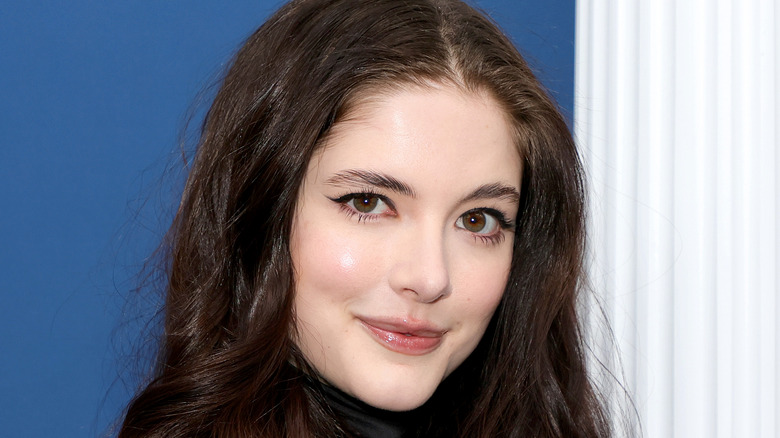 Dia Dipasupil/Getty Images
Ainsley Seiger has been playing Jet Slootmaekers on "Law & Order: Organized Crime" since its inception in Spring 2021 when it launched as a spin-off of "Law & Order: Special Victims Unit." Also there from the beginning? Stars Christopher Meloni and Dylan McDermott, who play Detective Elliot Stabler and crime boss Richard Wheatley, respectively.
The Stabler-Wheatley cat-and-mouse game has been at the core of "Organized Crime," whose second season currently airs on NBC on Thursday nights, with Stabler believing Wheatley had a hand in his wife's murder. But, with McDermott exiting "Organized Crime" to star on another show over on CBS, "FBI: Most Wanted," that storyline is expected to come to an end soon.
While McDermott is a highly respected and beloved veteran actor, his "Organized Crime" character is the opposite, with Wheatley quickly becoming a villain that fans love to hate. But how does co-star Seiger feel about his departure? During an exclusive interview, Looper posed that question to the rookie actress, who revealed why she's happy to see McDermott leave the series.
Seiger wants to see Stabler move past his rivalry with Wheatley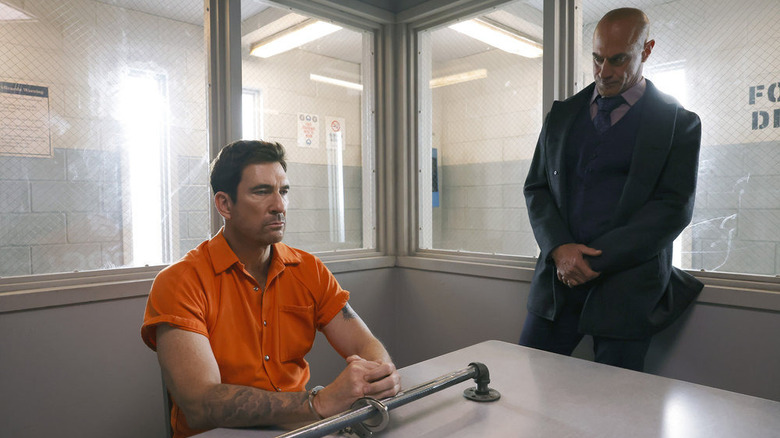 Will Hart/NBC
Back in January 2022, it was announced that McDermott would be departing "Law & Order: Organized Crime" in order to replace Julian McMahon on "FBI: Most Wanted," which, like "Organized Crime," was created by Dick Wolf. McMahon's last "FBI" episode is slated for March 8, while McDermott is set to end his tenure on "Organized Crime" tonight, March 3.
While Seiger didn't give any details as to how the Wheatley storyline will end, she did say she hopes to never see McDermott on the set again. "Not because I don't love Dylan, or because I don't have love for the Richard Wheatley arc or even the character," she said. "He's been around since the inception of our show, but I am ready to see Elliot be able to grow past this rivalry that he has with him."
That rivalry borderlines an obsession for Stabler, and Seiger is ready to turn the page. "There's something about Richard Wheatley that cancels out something in Elliot," she noted. "They're perfect foils in that way, which is beautiful to see on your television screen. I also am hoping for the best and rooting for Stabler, always. I want him to be able to move past this, and I want him to be able to thrive and flourish and not have to be constantly looking over his shoulder every two seconds to see if this bastard in a Prada trench coat is on his tail."
Season 2 of "Law & Order: Organized Crime" airs Thursdays at 10:00 p.m. ET on NBC.