Vikings: Valhalla's Frida Gustavsson And Caroline Henderson Bring Their Strong Characters To Life - Exclusive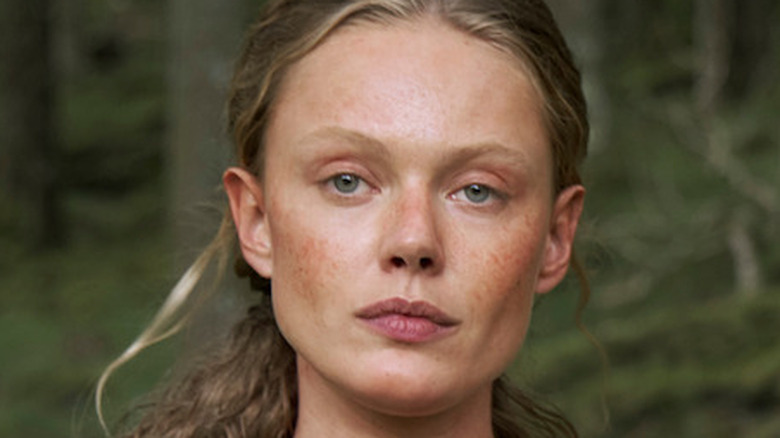 Bernard Walsh/Netflix
One of the best things about "Vikings: Valhalla," Netflix's new spinoff of the popular historical drama "Vikings," is that it features several strong, savvy women in major roles. Chief among them is Freydis Eriksdotter (played by Frida Gustavsson), the sister of the famed explorer Leif Erikson. Though her name may not be as celebrated in the history books, in "Valhalla," Freydis is every bit as fierce and even more determined than her brother.
Guiding Freydis through the first season of "Valhalla" is Jarl Haakon, the smart and uncompromising leader of the city of Kattegat, played by Caroline Henderson. Freydis and Jarl are an inspirational duo and, in an exclusive conversation with Looper, Gustavsson and Henderson indicated it was also rewarding to play the characters.
Playing strong Viking warrior women was rewarding to both of them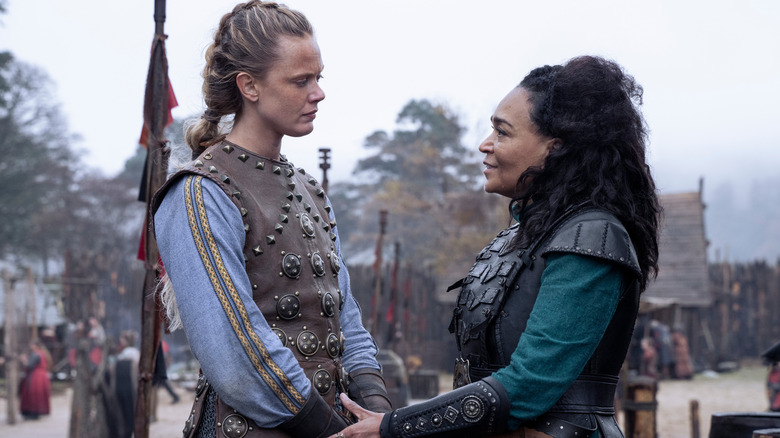 Bernard Walsh/Netflix
Frida Gustavsson said she enjoyed bringing both the physical and emotional elements of Freydis to life. "For me, one of the aspects why I really love to be a part of this was the opportunity to play a character like Freydis who is very physical," the actress noted. "She's very complex. She has a very complex inner emotional life, and she's a character that's constantly growing. She's learning from all of the challenges that are thrown at her."
Yet, while Freydis confronts many trials and tribulations through the first season of "Valhalla," the obstacle for Gustavsson was learning to fight like a Viking. "The greatest challenge for me, as an actor approaching it, was learning to fight like a badass Viking shield maiden," she revealed. "Thankfully, we have an incredible stunt crew to teach us that, but other than that, it was such a joy to be able to portray a woman of this power and strength."
Meanwhile, Caroline Henderson celebrated the opportunity to play someone who was representative of real historical women Vikings. "Likewise for me, it was amazing to be able to portray a woman like Jarl Haakon in this period of time," Henderson shared, "which, we know in history, women like that existed. Women who had a goal, women who could marry, who could divorce, they could go on a quest, they could raid, etc. It's so interesting, and this is not very often a part like this comes along where ... you're unapologetic, you have a mission."
Henderson was also especially grateful that her role in "Vikings: Valhalla" enabled her to work so closely with Gustavsson. "To be able to do that with Frida, with Freydis," Henderson confessed, "has been an amazing ride."
The eight-episode first season of "Vikings: Valhalla" is now streaming on Netflix.