The Real Reason Hope Won't Be Returning To Days Of Our Lives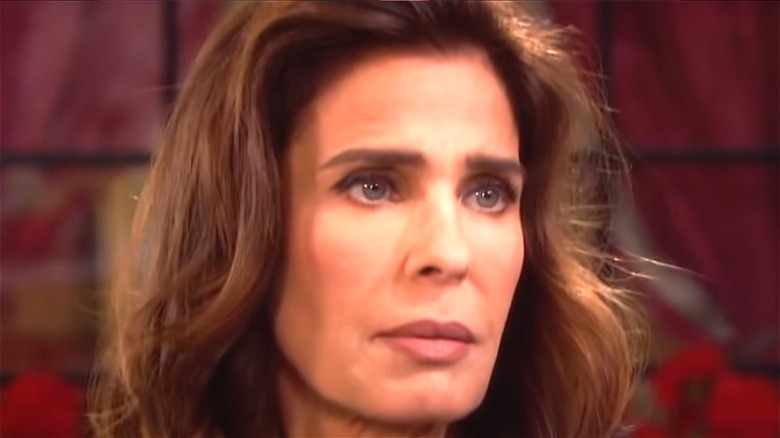 NBC/YouTube
The role of Hope Williams Brady on "Days of Our Lives" was played by four other actresses before Kristian Alfonso stepped into the role in 1983. But when Alfonso took over, she made the role an extension of herself, and as the actress who's played Hope for the past few decades, she is the first face that comes to mind when thinking of the character. Hope and Bo (Peter Reckell) were one of the soap supercouples of the '80s, and for a lot of "Days of Our Lives" fans, they're number one (Soap Opera Digest).
Even after Reckell made the decision to leave "Days of Our Lives" in 2015, Alfonso stayed in the show. "I actually really thought about leaving Days four years ago," Alfonso told Glamour. "And I didn't. I stayed. [Executive Producer] Ken Corday asked me not to leave, so I stayed for him. I don't regret my decision because Ken Corday has been truly wonderful to me." Fans were shocked when Alfonso posted on her Twitter and Instagram page July 6, 2020 that she was leaving "Days of Our Lives" to start her "next chapter," with many wondering if something had occurred to change her mind about staying with the soap.
Kristian Alfonso's lack of screen time was the deciding factor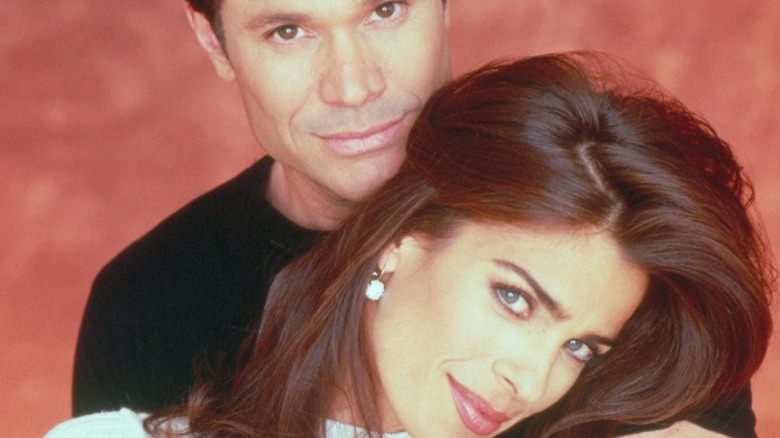 Getty Images/Getty Images
When COVID-19 hit and businesses started shutting their doors, most people had no idea how long things would remain closed. Kristian Alfonso was one of those people. Her last day of work was March 13th, 2020, and she had more scripts at home for the next week. But the next week didn't come, and it wasn't until summer when she got a call from Ken Corday to let her know what the plan was for her iconic character. She was taken aback when he told her that the writers planned to take her offscreen for four to five months, and bring her back with a new love interest. "I thought, 'You know what? I think it's time for a new chapter,'" she told Glamour.
"Did my heart sink? Yes," Alfonso told the magazine. "I was not expecting that. But was I relieved? Yes, absolutely. After I hung up, I took a deep breath and thought, 'Okay, I don't have to learn that next script.'" Corday told Alfonso that he wouldn't recast Hope, even though some fans think it would make more sense, rather than to have such an ingrained character never appear again. As for Alfonso, she is pals with Alison Sweeney, who has played Sami Brady on "Days of Our Lives" since 1993, and co-starred with her in "The Chronicle Mysteries: The Wrong Man" in 2021, as well as "V.C. Andrews' Landry Family (via IMDB)." As promised, Alfonso is moving on to the next chapter.