Are Jack And Jennifer Really Leaving Days Of Our Lives?
Soap opera "super couples" don't get much more super than Jack Deveraux (Matthew Ashford) and Jennifer Horton (Melissa Reeves) from the long-running NBC soap "Days of Our Lives."
Longtime viewers of the show have been following their various adventures and misdeeds going all the way back to 1985, when Reeves first stepped into the iconic role of Jennifer Horton — while Jack made his debut a couple of years later, in 1987 (via IMDb). There have been some absences from both the actors and their characters (both of which have been portrayed by other performers) over the course of the show, and now fans may have to prepare themselves for another long absence from both Jack and Jennifer.
Official teasers for the show indicate that the pair intend to leave the show's setting of Salem for greener pastures in Boston — but does this mean that the characters (as well as the actors) are actually going to be gone indefinitely?
Matthew Ashford is reportedly leaving the show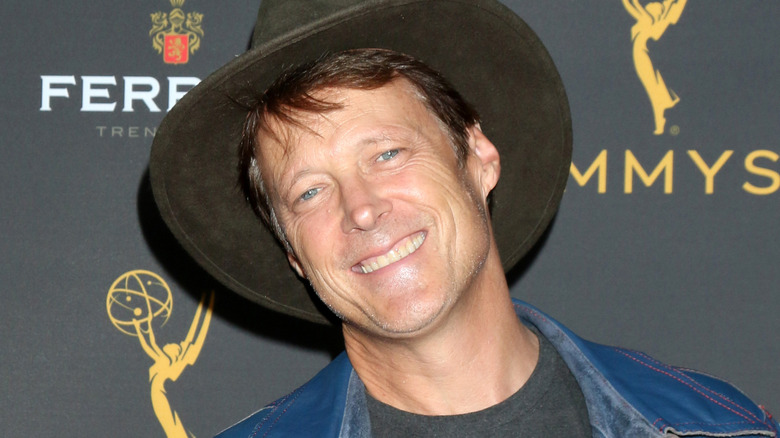 Kathy Hutchins/Shutterstock
Unfortunately for Jack and Jennifer fans, that appears to be the case, at least in part. A report in Soap Opera Digest (recounted on Soap Central) suggests that for Matthew Ashford, at least, the move to Boston will end his latest run on the show "indefinitely." Of course, that doesn't mean that we've seen the last of Jack Deveraux — "Days" fans might remember another of his lengthy absences from the series from 2012 to 2018, after he was presumed dead from the classic soap opera accident: the elevator shaft fall.
There's less information about Melissa Reeves's future on the show. It's not known whether her character will be staying in Boston (and offscreen) indefinitely along with Jack, or if she'll be coming back to the show later this year. So, as always in the soap opera world, stay tuned to see what happens next on "Days of Our Lives."