The Fun Connection Chicago Fire Has To Former NBC Hit Series Emergency!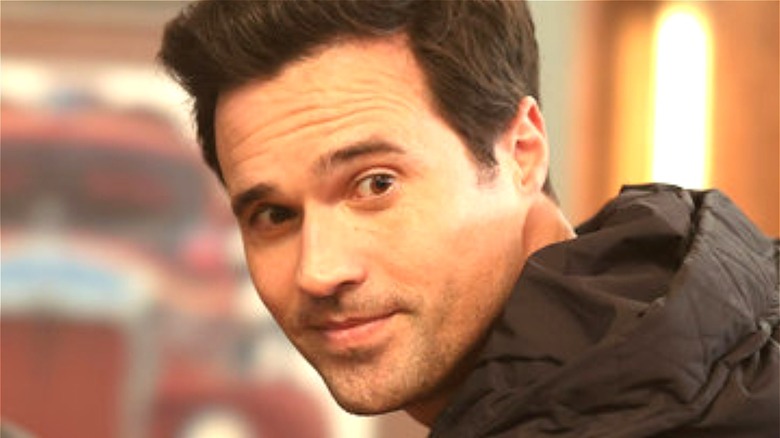 Adrian S. Burrows Sr./NBC
It's really no great stretch to suggest that the currently airing first responder series "Chicago Fire" and the venerable 1970's action-drama "Emergency!" share a considerable amount of network-series DNA. Airing from 1972 through 1979 (per IMDb), "Emergency!" focused on its two leading paramedics, Johnny Gage (Randolph Mantooth) and Roy DeSoto (Kevin Tighe), with storylines centered on their medical and rescue unit within the Los Angeles County Fire Department. Similarly, "Chicago Fire" chronicles the character-driven exploits of the firefighters and paramedics serving another metro area, this time in and around Chicago. Furthermore, both shows relied on fictional local hospitals and their skilled personnel for support, with "Fire" leaning on the services of "Chicago Med's" Gaffney Chicago Medical Center and "Emergency!" allying itself with Rampart General Hospital.
And while both "Fire" and "Emergency!" share plenty of expected genre-specific elements in their basic cast structures and storytelling techniques, there's one amusing factoid connecting these two hit series that even long-time fans of both shows may be unaware of.
The Firehouses in both Chicago Fire and Emergency! are designated #51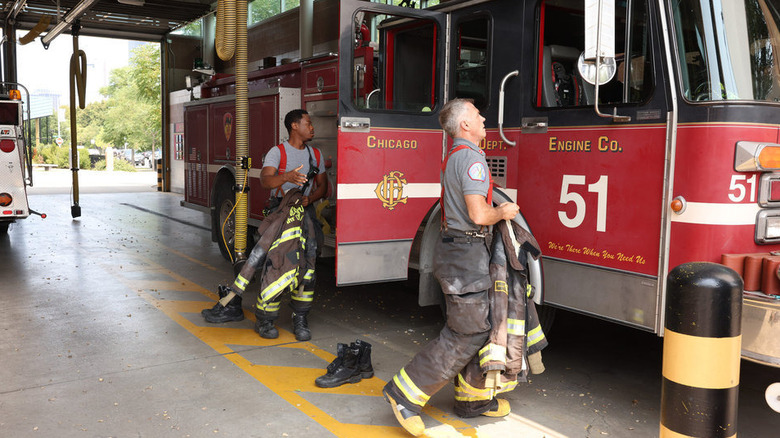 Adrian S. Burrows Sr./NBC
Like other entries in this reliably popular genre from "Rescue Me" and "Grey's Anatomy" spin-off "Station 19" to "9-1-1" and its spin-off "9-1-1: Lone Star," the narrative of heroic public servants racing head-long into life-threatening jeopardy on a weekly basis never seems to grow old with the viewing public. And as with any show detailing the day-to-day lives of hard-working firefighters and paramedics, the physical facility where the action is based tends to become a touchstone for the series and its fans. As it turns out, coincidentally for both "Chicago Fire" and "Emergency!" that physical headquarters where those diligent public servants can kick back after a long day is none other than Firehouse 51.
For "Emergency," the show's fictional Firehouse 51 was sited at Los Angeles County Fire Department Station 127 in Carson, California — where, incidentally, it's still in operation today (via Maps/Roadtrippers.com). And standing in as the also-not-a-real Firehouse 51 in "Chicago Fire" is the Chicago Fire Department's Fire Station 18 on the west side of the city (per Trip Advisor).
To check out what's new at the Chi-town version of Firehouse 51, you can catch "Chicago Fire" Wednesday nights, 9/8c on NBC.