All Of Us Are Dead Season 2 - What We Know So Far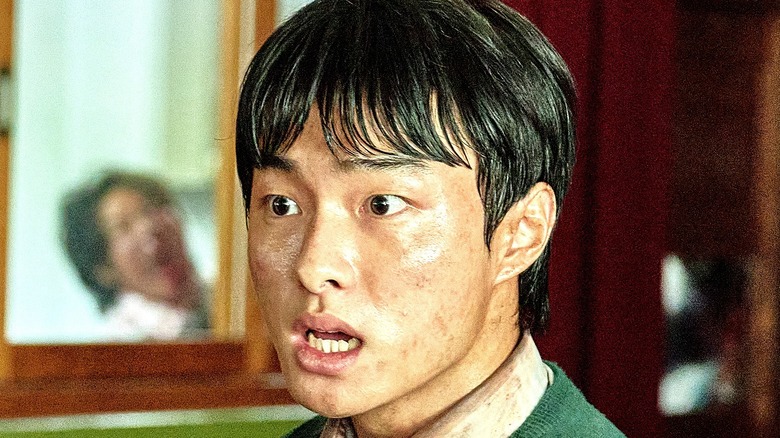 Yang Hae-sung/Netflix
Ever since the massively popular "Squid Game" hit Netflix in 2021, the streaming service has been working tirelessly to create its next Korean hit. They made good on that promise with "All of Us Are Dead," part of Netflix's pledge to release 25 Korean films and series in 2022. The teen zombie thriller series premiered on January 28 to much fanfare, quickly climbing to Netflix's top ten list.
"All of Us Are Dead" follows the students of South Korea's Hyosan High School. As if the scourges of bullying and unrequited crushes aren't enough, the teenagers must survive a deadly virus that's turning their classmates into zombies. As the show's title suggests, "All of Us Are Dead" paints a pessimistic picture of adolescence, politics, and the cynicism of individuals in the face of collective tragedy.
Still, poignant moments of sacrifice, heroism, and fleeting romance have kept audiences hooked throughout the series' 12 episodes. Moreover, the finale's cliffhanger ending and unanswered questions have fans clamoring for a second season. 
Here's everything we know so far about "All of Us Are Dead" Season 2.
There are plenty of stories to explore in Season 2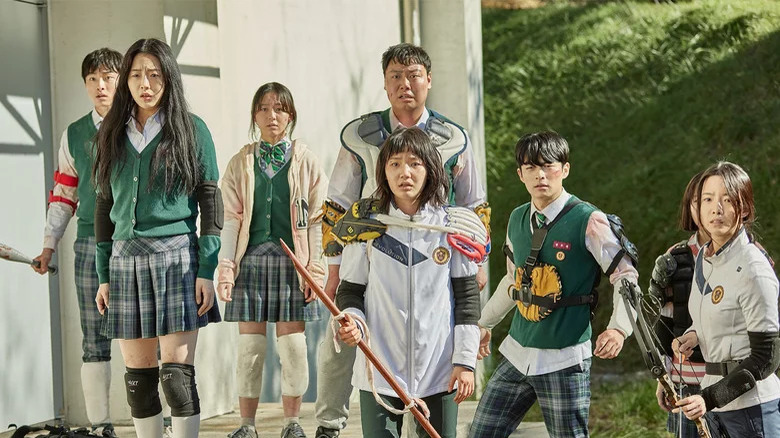 Yang Hae-sung/Netflix
Netflix has yet to confirm a second season of "All of Us Are Dead." The show's creators — Lee Jae-kyoo, Chun Sung-il, and Kim Nam-su — have also stayed mum on the topic. However, series director Lee Jae-kyu is optimistic about the show's future, noting that Season 1 was designed to accommodate future storylines. "It would be great if we could do a second season," he told Hypebae. "The story was written with a second season in mind, so if it were to happen, there would be more interesting stories."
The "All of Us Are Dead" finale leaves plenty of plotlines open to explore in Season 2. Perhaps most enticing, and what sets the show apart from other zombie plots, is the existence of asymptomatic zombies, or "halfbies." A second season will give the series a chance to explore how the virus mutates, how exactly halfbies operate, and just how many other halfbies are out there.
The other big question going into Season 2 is whether the virus has spread to other parts of the country. The digital comic on which the series is based, "Now at Our School" by Joo Dong-geun, explores the possibility of the virus spreading all the way to Japan. "All of Us Are Dead" also briefly introduced a zombified mouse, raising questions about transmission between species. Luckily for fans, there's plenty of source material to pore over ahead of the eventual Season 2 premiere. With the digital comic now available in English on WEBTOON, audiences can cook up even more "All of Us Are Dead" theories.
Survivors and halfbies are sure to return for Season 2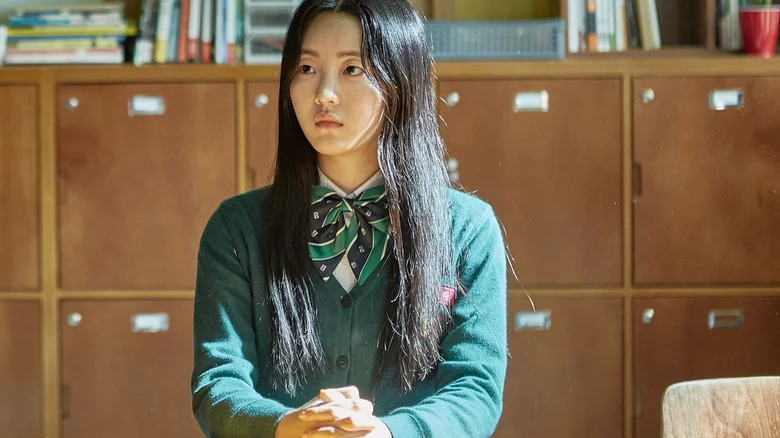 Netflix
When it comes to the cast of "All of Us Are Dead" Season 2, it's easy enough to assume the dead — or undead, as it were — won't be returning. The Jonas Virus takes a bloody toll on Hyosan High School and the surrounding community, but as horror buffs will tell you, no death is certain until we see the body. Much of the deaths in "All of Us Are Dead" are implied, especially those that happen at the hands of the military bombing. After being bitten, Lee Cheong-san (Yoon Chan-young) is never seen in his fully zombified state, making his survival a possibility. There's also the odd cast member who might reemerge in the form of a flashback. Kim Byung-chul, who plays the virus' creator Lee Byeong-chan, will surely reappear via his handy video diary.
Then there are the survivors who will undoubtedly return. A number of characters manage to evade zombie bites entirely, including Jang Ha-ri (Ha Seung-ri), Lee Su-hyeok (Park Solomon), Nam On-jo (Park Ji-hoo), Park Mi-jin (Lee Eun-saem), Seo Hyo-ryung (Kim Bo-yun), and fan favorite Yang Dae-su (Lim Jae-hyuk). Choi Nam-ra (Cho Yi-hyun), meanwhile, survives being bitten and becomes a powerful halfbie. 
In the "All of Us Are Dead" finale, she can be seen palling around with other zombie hybrid characters.