The Best Character In Netflix's All Of Us Are Dead According To Fans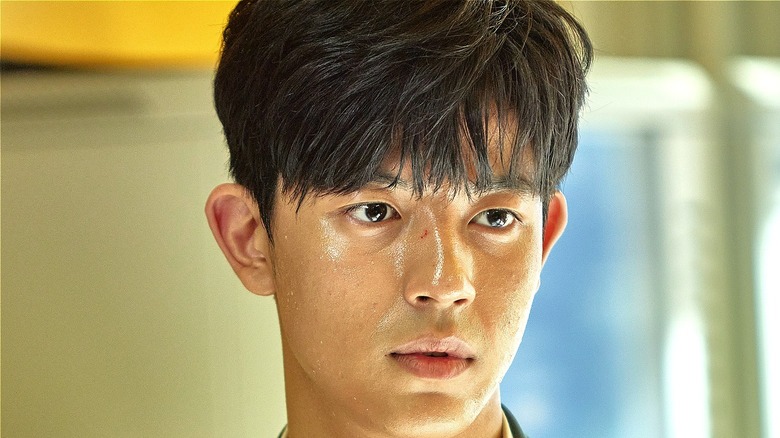 Yang Hae-sung/Netflix
In case you've missed it, Netflix's "All of Us Are Dead" has been taking the streaming world by storm. For two straight weeks, the Korean-language zombie series has been dominating the streamer's TV rankings with more than 235 million hours watched globally between January 31 and February 6 (via Business Insider). Critics have also taken a liking to the coming-of-age horror drama, with Nick Schager of The Daily Beast calling it "gruesome, thrilling, and highly addictive." 
For those who don't know, "All of Us Are Dead" takes place during a zombie apocalypse and centers around a high school that's been overrun by the flesh-eaters. It's been described as a gory mashup of teen TV dramas and apocalyptic zombie terror, with both intermingling in ways that have complicating and deadly effects on the characters. Throughout the 12-episode long season, viewers meet several different people inside the school, who either get killed off or manage to survive the brutal onslaught. Out of the entire group, though, there is one student who stands out from the rest, making them the best character on the show, according to fans on Reddit. 
Fans love how Yang Dae-su breaks the mold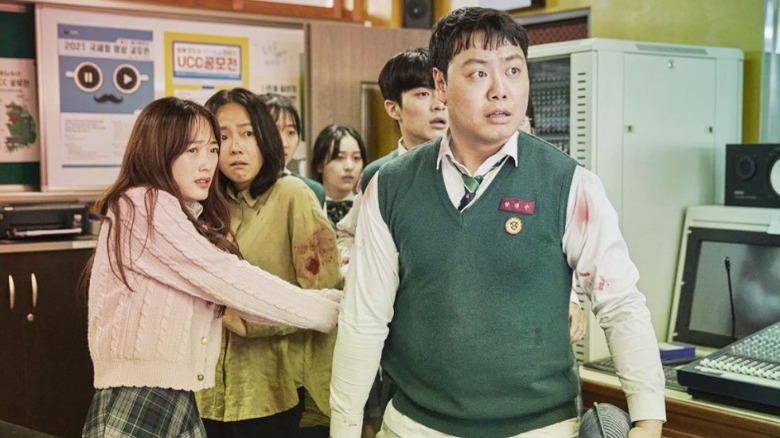 Yang Hae-sung/Netflix
The verdict is in: Redditors believe Intergalactic Superstar Yang Dae-su (Im Jae-hyuk) is the best character to appear this season on "All of Us Are Dead." And they have a number of reasons why.
"Hands down the best character and you couldn't convince me otherwise," writes u/jeasyyang at the top of an "All of Us Are Dead" Reddit discussion. "Absolute legend," adds u/TbreaksAnonymous.
What makes Dae-su so lovable, according to users, is the fact that he broke the mold and went against "every single fat kid trope in films," as u/BeekyGardener puts it. "He wasn't all focused on comic relief, wasn't a coward, wasn't whiny," the user explained. "Guy has the heart of a lion and was ready to die to save his friends, even when he was scared. Dae-Su was the f**king man." 
Not only was Dae-Su funny throughout the season, but Redditors point out how he also showed great perseverance and bravery no matter the situation. And what was even better was that the "All of Us are Dead" writers allowed him to make it all the way to the end, despite Hollywood's long and storied history of killing off similar characters in zombie movies. "I thought he was going to sacrifice himself at one point," said u/DoomRaider15. Redditor u/jirye added, "I was always on edge while watching cause I was scared that he might suddenly get bitten." But that was ultimately never the case.