Here's When You Can Watch Yellowstone Season 4 On Peacock
If you weren't one of the over nine million viewers (via Variety) who tuned in to watch Season 4 of Taylor Sheridan's "Yellowstone" when it concluded live on Paramount Network (but not, notably, on Paramount+)  and decided to wait for it to debut for free on a streaming service, you may have grown impatient in the nearly two-month-long wait since its record-breaking finale aired live on January 2. While there is some good news on the horizon specifically for Peacock subscribers (yes, the season will eventually hit the streaming service), it turns out even they will have to hold their horses, ranch hand style, for just a little while longer. 
As Deadline reported earlier this month, President and CEO of Paramount Global, Bob Bakish, was less than thrilled with the idea that the recently re-branded network's most popular series would be streaming on a rival network. According to the outlet, Bakish made clear during an investor presentation that the deal with the NBCUniversal streamer took place prior to Viacom's 2019 merger with CBS, and that it was, in his opinion, "unfortunate." Here's what you need to know.
Yellowstone Season 4 is just a month away from hitting Peacock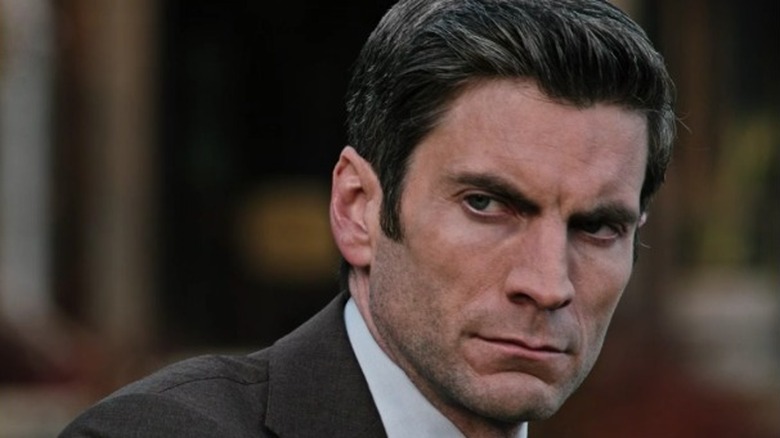 Paramount Network/ Amazon Prime
On the other side of the equation, fans of the series who simply want access to its fourth season of "Yellowstone" were perhaps the real victims of all this wheeling and dealing, as information about when and where they'll be able to watch the season in full has been confusing and difficult to come by. According to CNET, while the consequential confusion may have been unintended, the rival network's ownership of the series was entirely by design. 
After pointing out that other popular Paramount titles belonged to rival streamers and networks (Comedy Central's "South Park," for instance, which is available on HBO), CNET explained that the network bet on the fact that making its higher-profile content available "somewhere other than Paramount+" might allow it to reach a bigger audience, and be more valuable to the network in terms of content licensing. Whether or not it was a terrible bet remains to be seen, but in the meantime, fans of "Yellowstone," specifically, have suffered the brunt of its confusing effect. 
Now, as Deadline reports, all that may finally be coming to an end ... in a month. According to the outlet, "Yellowstone" Season 4 will hit Peacock on March 28, 2022. 
So, for anyone still wondering who survived the "Yellowstone" Season 3 finale, it looks like you'll only have to avoid any and all forms of internet, casual conversation, and social media for a few more weeks.