Here's Where You Can Stream Every Episode Of What We Do In The Shadows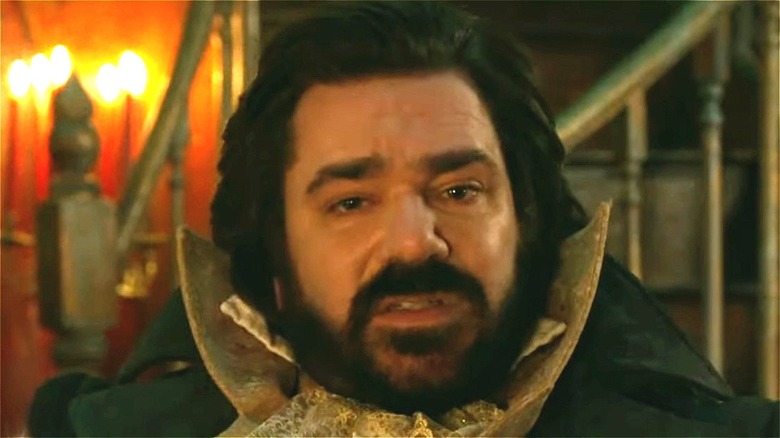 FX/YouTube
The Peak TV landscape means that one of the funniest and sweetest sitcoms on air is a vampire mockumentary, complete with lots of gore and monster-related gags. Based on the cult film of the same name, FX's "What We Do in the Shadows" focuses on a house of immortal vampires living on Staten Island. This includes Nandor the Relentless (Kayvan Novak), the oldest vamp who was once a bloodthirsty warrior; Lazlo (Matt Berry) and Nadja (Natasia Demetriou), a long-married couple whose passion for each other has not dimmed with the passage of centuries; Colin Robinson (Mark Proksch), the mundane "energy vampire" who drains people of life through his boring, frustrating behavior; and finally Guillermo (Harvey Guillen), Nandor's long-suffering human familiar.
While Season 1 was well-received, it was Seasons 2 and 3 that quickly proved "Shadows" to be one of the best shows on TV as the writing sharpened and Guillermo accidentally discovered that he was destined to be a vampire hunter. The sitcom has already been renewed for a fourth season by FX, thanks to its critical success that includes 10 Emmy nominations. 
Here's where you can watch the complete series of "What We Do in the Shadows" until the next season comes out. 
You can stream all of "What We Do in the Shadows" on Hulu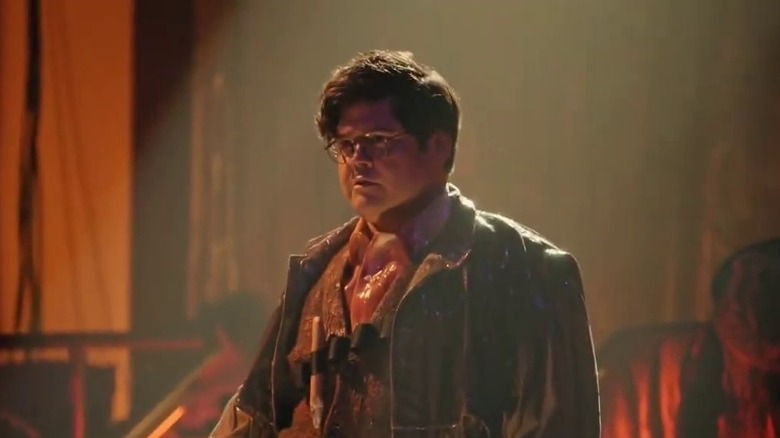 FX/YouTube
You can watch all three seasons of the hilarious "What We Do in the Shadows" via Hulu, thanks to FX releasing all of their shows onto the streaming service (via Deadline). However, you will need a subscription to access all 30 episodes — or you can start a free trial if you've never done so before.
If you don't have a Hulu subscription, you can purchase individual episodes or seasons of the horror sitcom through several digital platforms. You can buy high-definition episodes of "What We Do in the Shadows" on iTunes for $2.99 each or for $1.99 in standard definition. Amazon has the show as well but charges more than either iTunes or Vudu, with Season 3 costing $19.99, while Season 2 is charged at $17.99. Meanwhile, Google Play only has Season 3 available to stream for $14.99, so you'd have to look elsewhere for the first two seasons.