The One Part Of Black Widow Fans Can't Help But Laugh At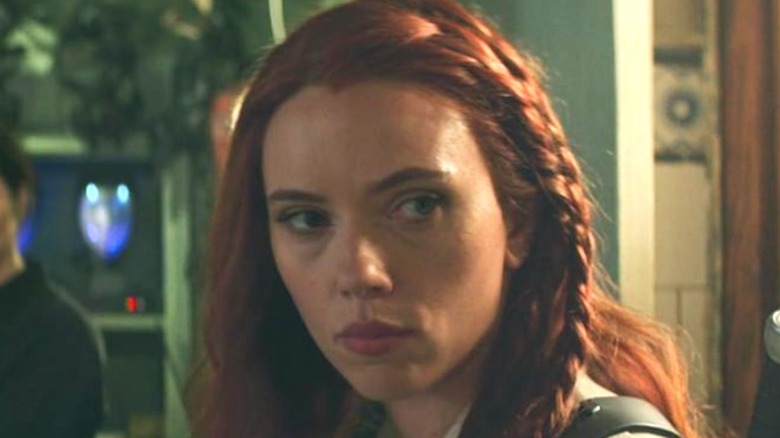 Marvel Studios/Disney
Marvel's "Black Widow" was a film that not only hit it off with fans and critics but also managed to help keep things afloat for the Disney studio and movie industry as a whole last year (via ABC). But that doesn't mean people didn't also poke fun at it — especially one part in particular. 
During its run, Scarlett Johansson's solo film raked in over $183 million domestically, making it the fourth highest-grossing movie of 2021 (via Box Office Mojo). It was only the second time in Marvel history that a female superhero was at the forefront of an MCU movie, with "Captain Marvel" being the first. "Black Widow" ultimately served as Johansson's final farewell to the studio's cinematic universe (or so they claim) following Natasha Romanoff's death in 2019's "Avengers: Endgame." The film currently has a 79% Tomatometer rating on Rotten Tomatoes and an impressive 91% audience score. So, if there was one thing that people somehow found funny about "Black Widow" and couldn't help but laugh at, negatively, what could it have possibly been?
Many fans think the Russian accents are terrible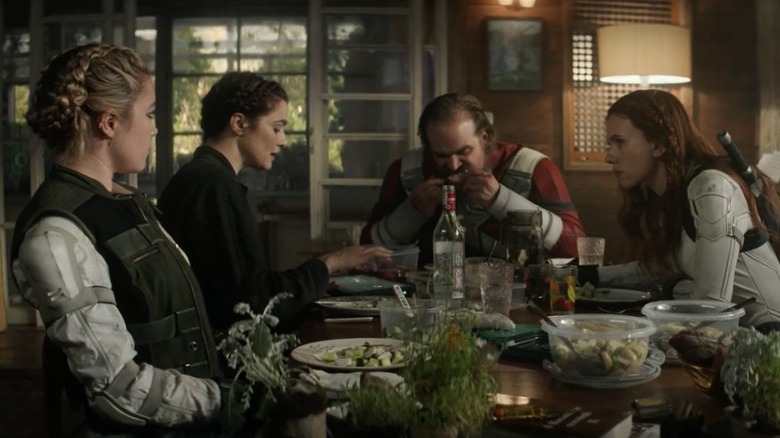 Marvel Studios/Disney
And the award for biggest pet peeve among Marvel fans for "Black Widow" goes to...the accents!
People online have continued to prop up the movie's attempted Russian linguistics as the most laughable thing about it. "Anyone else find the Black Widow accents a hilarious mess?" wrote Redditor u/realLausac last year. "They couldn't get any real Russians for a movie with almost all Russian characters??" u/Zoze13.
Since its release last July, "Black Widow" viewers have criticized a number of moments in the film where the Russian accents are abysmal. British actor Ray Winstone, who plays Russian villain General Dreykov, has taken the brunt of the bashing. "If you need somebody to do a half decent Russian accent, the last person you get is Ray f**king Winstone," said Redditor u/aestus. "It's like he just gave up halfway through," another person added. 
While the criticism for "Black Widow" was about the inclusion of such bad accents from supporting cast members, Scarlett Johansson and Marvel have also been called out for Natasha Romanoff not having a Russian accent in prior MCU movies. However, this was actually something that was consistent and regularly seen in the comics.