The One Thing About Black Widow That Had Fans Scratching Their Heads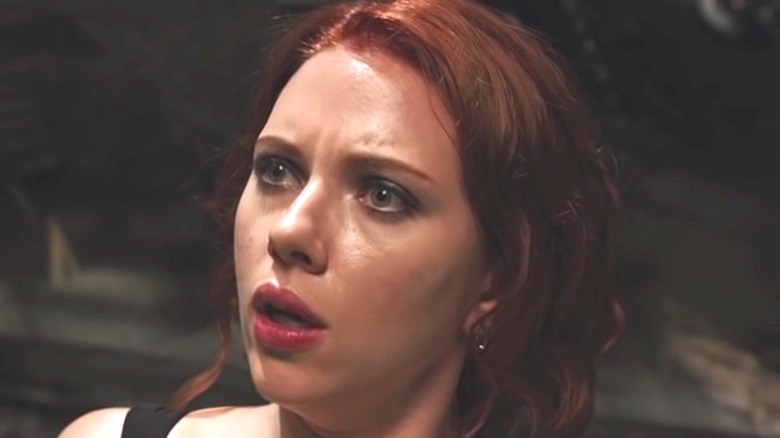 Disney/Marvel/YouTube
Marvel's "Black Widow" made over $183 million domestically during its theatrical run, making the Natasha Romanoff solo film the fourth highest-grossing movie of 2021 (via Box Office Mojo). The movie — only the second woman-led Marvel Cinematic Universe film after "Captain Marvel" — served as Scarlett Johansson's farewell to the behemoth superhero franchise, given her character's death in 2019's "Avengers: Endgame."
Johansson's Natasha dominated the movie alongside her MCU newcomer sister, Yelena Belova (Florence Pugh). The pair reunite for the first time in years to take down the assassin organization that kidnapped and trained them as killers from an early age (via Disney+). "Black Widow" deftly fills in gaps between 2016's "Captain America: Civil War" and 2018's "Avengers: Engame" for Natasha Romanoff, during which she was otherwise on the run after the Avengers' falling out in "Civil War."
The movie contains as many high-stakes action set pieces as the best MCU films. Natasha, Yelena, and their foster parents Alexei Shostakov (David Harbour) and Melina Vostokoff (Rachel Weisz) utilize anything from hand-to-hand combat to gunplay and explosives against the Red Room and main antagonist Taskmaster throughout the film. While Johansson's character has no specific superpowers like other Avengers, she manages to survive even through combat while in freefall during the destruction of Red Room's headquarters.
Unrealistic action didn't seem to turn off fans or critics, given the film's high ratings (via Rotten Tomatoes), but a few MCU fans on Reddit pointed out moments that gave them pause.
Black Widow has an uncanny ability to survive fiery car crashes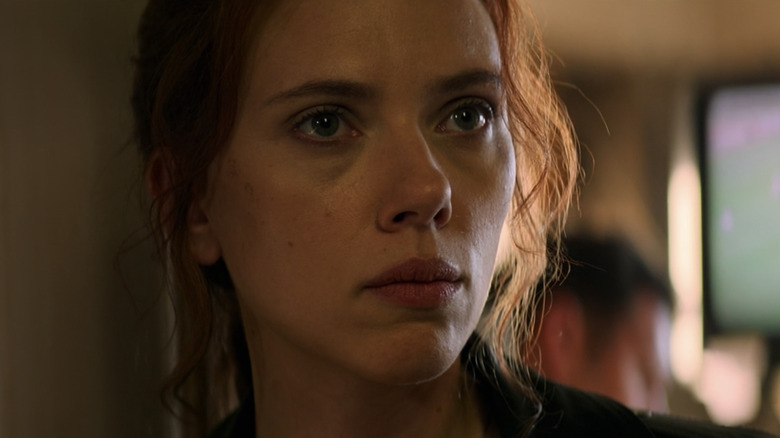 Marvel Studios/Disney
On a thread in Reddit's movies community, users pointed out the unrealistic nature of two explosive car crashes in "Black Widow" that Natasha surprisingly walks away from. In both scenes, Taskmaster hits Natasha's vehicle with an explosive, totalling the vehicle and — in the latter case — sending Natasha and Yelena into a subway station.
"Apparently Black Widow's superpower is surviving car crashes," one Reddit user wrote, calling attention to the character's resiliency despite not possessing super strength or endurance like Captain America or Spider-Man. Other fans pointed out that Natasha and Yelena do get visible injuries throughout the movie, though.
"At least they showed bruises and limping [after fight scenes], which they normally don't," user u/kaylthewhale wrote.
They also speculated whether the Red Room gave Natasha, Yelena, and other Black Widows a low dose of super soldier serum, or otherwise genetically engineered them to help withstand more damage than an average fighter. It might be that Natasha and Yelena are naturally stronger, though.
"In the movie, [Rachel Weisz'] character tells Natasha that she wasn't just an orphaned child," wrote Redditor u/Ricokiller. "But chosen and taken from her family because of a genetic disposition that suited her to be a Widow."
"Sounds like she has the power of Family," wrote user u/QuavoSucks, poking fun at the movie's thematic focus on a family's reunion.