Suspicion Stars Name Their Favorite Shows In The Mystery Thriller Genre - Exclusive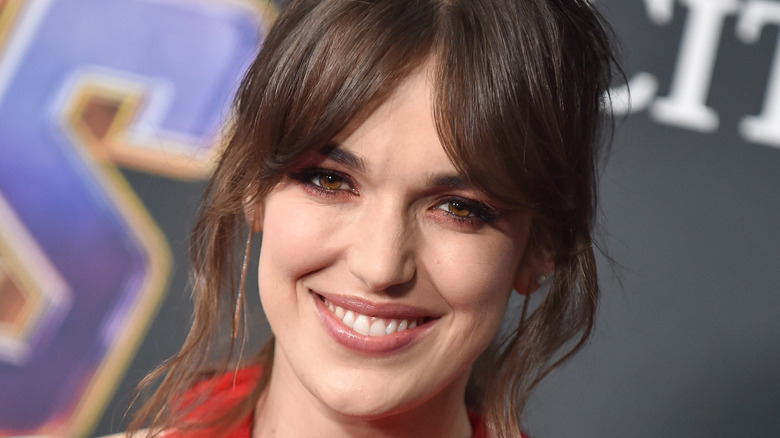 DFree/Shutterstock
You can't star in a series like "Suspicion" without having an affinity for mystery thrillers, and luckily for cast leads Kunal Nayyar, Elizabeth Henstridge, and Tom Rhys Harries, they're all steeped enough in the genre to know what it takes to keep an audience on edge.
In "Suspicion," which streams exclusively on AppleTV+, Nayyar, Henstridge, and Rhys Harries play Aadesh Chopra, Tara McAllister, and Eddie Walker, respectively — three of five seemingly ordinary British citizens who don't know each other yet whose lives are thrown together when the adult son of an American public relations magnate (Uma Thurman) is kidnapped in a New York City hotel. 
Security footage reveals that all five of the suspects happened to be in the same hotel during the abduction, and when they all land back on British soil, both U.K. and U.S. law enforcement officials combine forces to determine whether the group was involved in the crime or simply were all in the right place at the wrong time.
Nayyar and Henstridge are fans of modern suspense series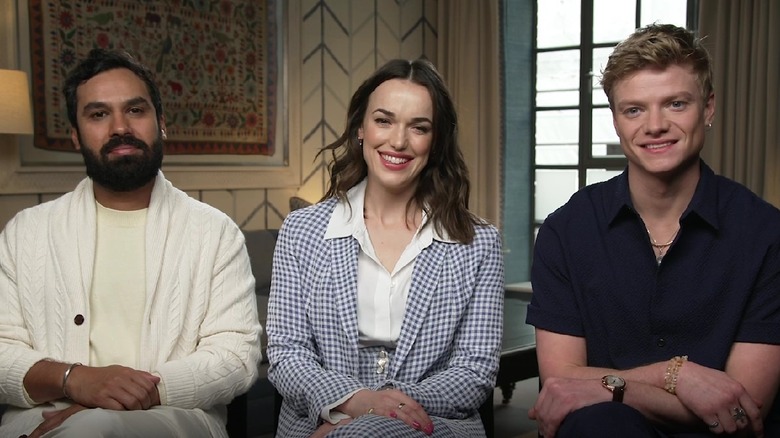 Zoom/AppleTV+
In an exclusive interview with Looper to discuss "Suspicion," Kunal Nayyar — who entertained audiences for a dozen seasons playing astrophysicist Raj Koothrappali on the hit CBS sitcom "The Big Bang Theory" — said "it would be difficult for me to say there was one" when it came to naming his favorite series in the mystery thriller genre.
"If I really go back and rack my brain, I'd say 'The Wire,' for me, was probably the precipice of thinking about being in a genre like this," Nayyar added. "To now be part of something not similar, but in the same realm, it's really a dream."
Meanwhile, Elizabeth Henstridge, who spent seven seasons playing biochemist Jemma Simmons on ABC's Marvel series "Agents of S.H.I.E.L.D.," said she loved the previous work of the production company behind "Suspicion," which also includes the Emmy Award-winning, Claire Danes-Damian Lewis thriller "Homeland."
"I loved it when it was on and that was a huge attraction for me with this project," Henstridge told Looper. "It's made by Keshet, that was behind 'Homeland.' [They] made 'False Flag,' which 'Suspicion' is based on. That is the Israeli series. There's so many brilliant ones, aren't [there]? They really take you back when you watch them."
Rhys Harries loves the classics from the Master of Suspense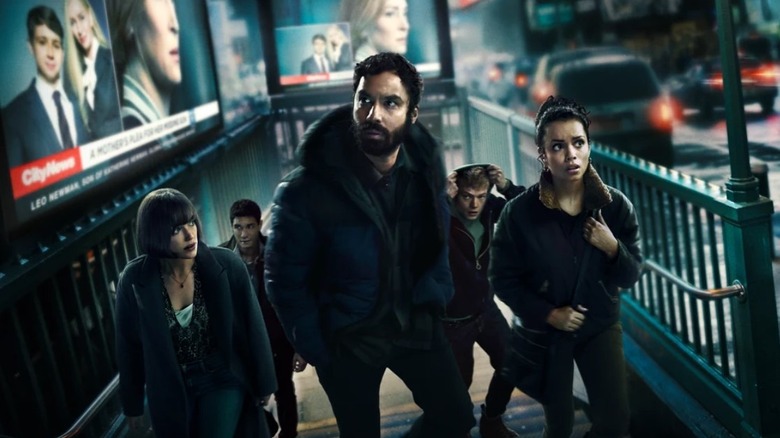 Apple TV+
An alum of mystery thriller series "White Lines" and director Guy Ritchie's crime caper "The Gentlemen," Tom Rhys Harries revealed that, when it comes to naming his favorites in the mystery thriller genre, there's nothing better than films from the Master of Suspense himself, Alfred Hitchcock.
"I remember one weekend I spent when I was in my early '20s with my then-girlfriend, where we were binge-watching a lot of Hitchcock films and that was such a good weekend," Rhys Harries recalled for Looper. "We had 'Rear Window' and 'The Birds.' There's a timelessness about the genre of thriller because it's more interactive, isn't it, than observing these characters in a box. You are brought along on the ride and asked to figure it out as [you] go."
Also starring Georgina Campbell, Elyes Gabel, Angel Coulby, and Noah Emmerich, "Suspicion" is streaming exclusively on AppleTV+ with a new episode each Friday through March 18.