Kunal Nayyar And Elizabeth Henstridge Reveal The Reasons Behind Joining Mystery Thriller Suspicion - Exclusive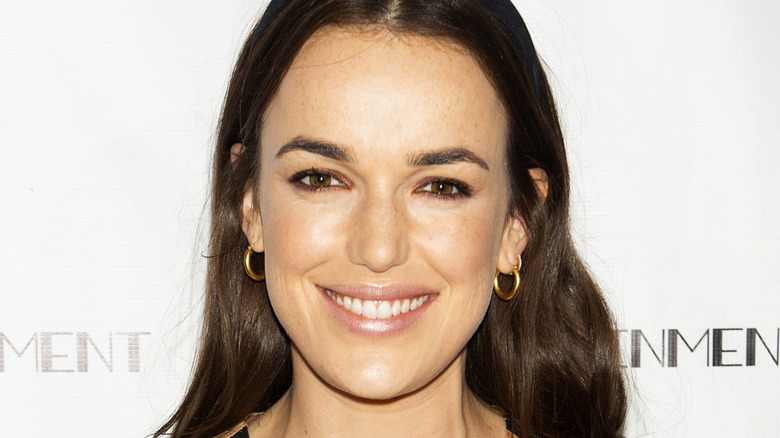 Michael Bezjian/Getty Images
While Kunal Nayyar and Elizabeth Henstridge each have a dozen years in showbiz, both actors have largely found success in specific genres. Nayyar, of course, played Raj Koothrappali, an astrophysicist in a group of four socially awkward friends in the hit CBS sitcom "The Big Bang Theory" for 12 seasons. Meanwhile, Henstridge became the brilliant biochemist Jemma Simmons for seven seasons on ABC's Marvel Comics-inspired series "Agents of S.H.I.E.L.D."
Naturally, after each of them played these very specific roles for several years, they both leaped at the opportunity to go in a different direction with the new mystery crime thriller "Suspicion." In the AppleTV+ series, Nayyar and Henstridge respectively play Aadesh Chopra and Tara McAllister, two people in a small group of seemingly ordinary British citizens who fall under the suspicion of British and U.S. authorities after the adult son of a wealthy and powerful public relations executive (Uma Thurman) is kidnapped from a New York City hotel.
Nayyar and Henstridge embraced the challenges of a different genre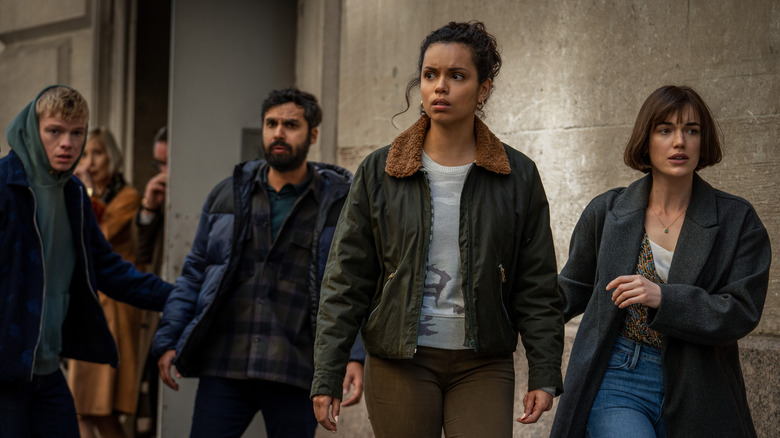 AppleTV+
In an exclusive interview with Looper, Nayyar and Henstridge, joined by fellow series star Tom Rhys Harries, expressed how thrilled they were to take on their respective roles in "Suspicion" after having to assume specific characters in the public eye for so long. Nayyar said his decision to hop into a project with a serious tone was based on "a combination of factors."
"One of them, yes, was to do something in a different genre not only to diversify my portfolio, but also to challenge myself to see if I can live in this world as well as a different character because I've been known for one thing for so long," Nayyar said. "That, coupled with getting an opportunity to work with ['The Americans' director] Chris Long, getting an opportunity to work with Apple TV+, it was really a combination of factors — and of course then, finally getting to meet an incredible cast."
For Henstridge, while "Suspicion" was a new challenge, she embraced the familiarities that came with series. "I think it's always lovely to challenge yourself in new ways. I loved 'Agents of S.H.I.E.L.D.' and I love the world of sci-fi and superheroes," she told Looper. "Honestly, as an actor, the job wasn't that much different. I love being involved in action scenes and seeing how all that is shot. In some ways, to me, it felt similar in terms of what my job was and what that entailed, but yeah, as soon as I read the script, I was in."
Also starring Georgina Campbell, Noah Emmerich, Angel Coulby, and Elyes Gabel, "Suspicion" is streaming exclusively on AppleTV+ with new episodes dropping on Fridays.