Who's Hosting SNL Tonight? (February 26, 2022)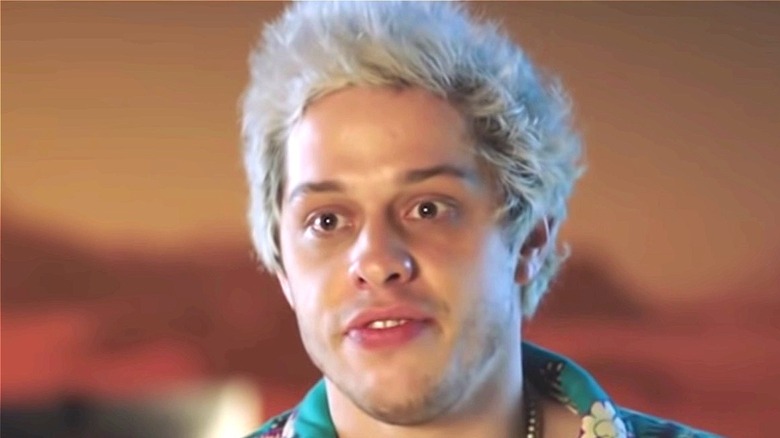 NBC/YouTube
Despite a rocky start to "Saturday Night Live" Season 47, when a new wave of the COVID-19 pandemic ripped across the nation, forcing New York City indoors once more, the historic sketch show has regained its rhythm. Paul Rudd, whose hosting appearance was scuttled, returned for Episode 9. Other hosts this season have included new MCU additions Simu Liu and Jonathan Majors, as well as Willem Dafoe, hot off the success of "Spider-Man: No Way Home." This season has also seen new additions to the main cast, including Ben Marshall of the internet comedy trio "Please Don't Destroy," as well as the departure of longtime cast member Beck Bennett.
With a new episode airing tonight, "SNL" seeks to continue its success streak by bringing back a fan-favorite host, whose episodes contain some of the most memorable sketches of the past few years, and who previously wrote for the show before going on to mainstream success in his own comedy career.
John Mulaney returns to host SNL, officially joining the 'five-timers club'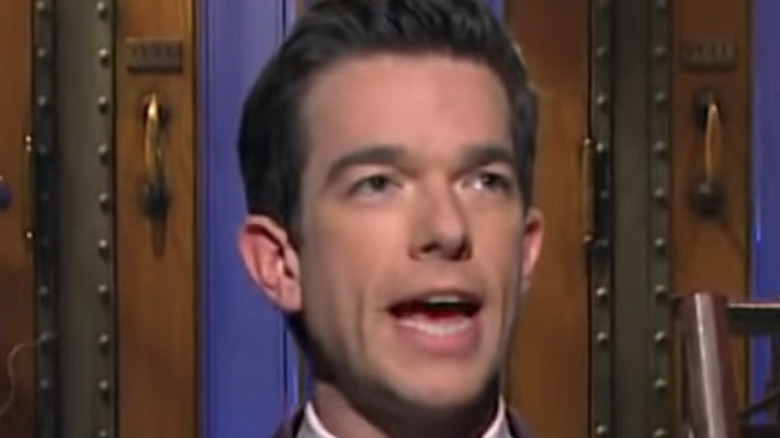 NBC/YouTube
Returning this week to host for the fifth time is former "SNL" writer John Mulaney. The comedian previously hosted twice in 2020, with his February 2020 episode including a joke which earned him a visit from the Secret Service, as well as in April 2018 and March 2019. Perhaps his most enduring contribution to the show has been a series of musical numbers parodying New York diners, bodegas, and La Guardia airport.
It's been a whirlwind time for the "Oh, Hello" star, who recently welcomed a baby with his partner, Olivia Munn, and is embarking on a North American tour for his new stand-up routine, as documented on his Instagram page. With all that on his plate, he still found the time to spend a week at 30 Rockefeller Plaza to plan his "SNL" return. Only a handful of people can call themselves members of the "Five-Timers Club," as Mulaney will be joining the likes of Alec Baldwin, Steve Martin, and Tina Fey. Five-timers are gifted a specialized blazer and granted access to a special clubhouse. Mulaney will be joined by LCD Soundsystem as the musical guest.