Jonathan Majors Gets Candid About How He Landed His Marvel Role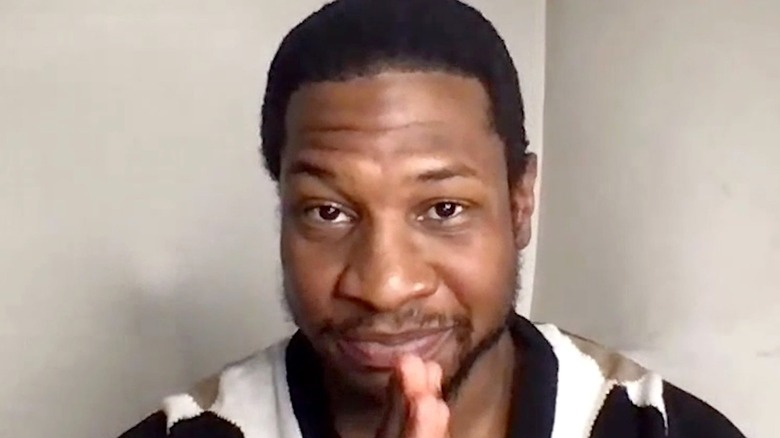 Getty Images/Getty Images for the Critics Choice Association
Marvel Studios has a long and storied history of having actors come in to audition for different roles that they are interested in — with some having to try out for months before landing a screen test. Chris Pratt did it for "Captain America" before being cast in "Guardians of the Galaxy." Tom Hiddleston did it for "Thor" — auditioning first as Thor before being selected as Loki. Jake Gyllenhaal tried out for "Doctor Strange" and Chadwick Boseman wanted to be Drax the Destroyer in "Guardians. "Tom Holland revealed in an interview that he was forced to go through seven months of auditions before getting called for his very first screen test.
But Jonathan Majors wouldn't know anything about that. The "Loki" actor recently opened up about how he was cast in the MCU, and the process was actually quite effortless. The 32-year-old had been rising rapidly through Hollywood's acting ranks over the past few years thanks to powerful performances in "The Last Black Man in San Francisco" and HBO's "Lovecraft Country." Apparently, he didn't even audition to get the role of He Who Remains and Kang the Conqueror.
Marvel was watching Jonathan Majors for years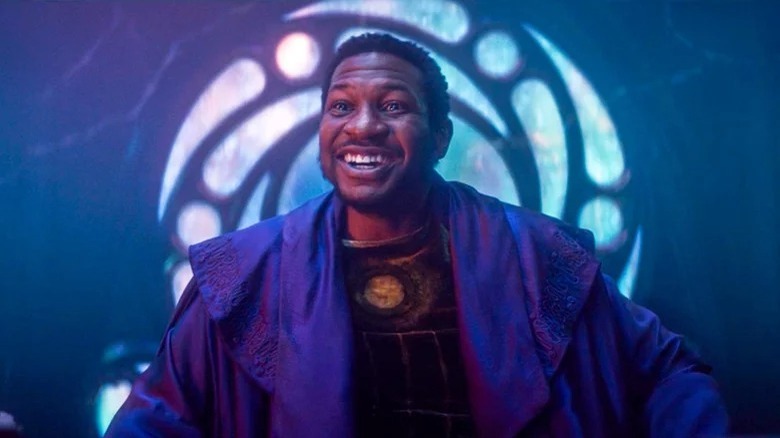 Marvel Studios/Walt Disney Studios
Speaking in a print interview with Total Film, which was shared online by Twitter user @CreamOrScream, Jonathan Majors described how Marvel execs had been wanting him to play Kang the Conqueror and He Who Remains for quite some time.
Majors speculates that Marvel started taking notice of him "I guess after 'The Last Black Man in San Francisco,'" before admitting that he "can't say it was that film at all" that solely led to him being cast without an audition. "The Marvel team has their ways," Majors explained. "It's very much like getting a role in drama school. They're just watching. You don't audition for roles. You get into drama school, then the dean will watch what you're doing. If they wanted you, you get tapped. That's kind of what happened."
Majors is expected to play a major role in the MCU's ongoing Phase 4 movie saga, with his character Kang reported to be the underlying main antagonist of the films. He's slated to make an appearance in "Ant-Man and the Wasp: Quantumania" and possibly other movies before eventually playing a larger role in future storylines.