What Norm MacDonald's Final Stand-Up Performance Was Like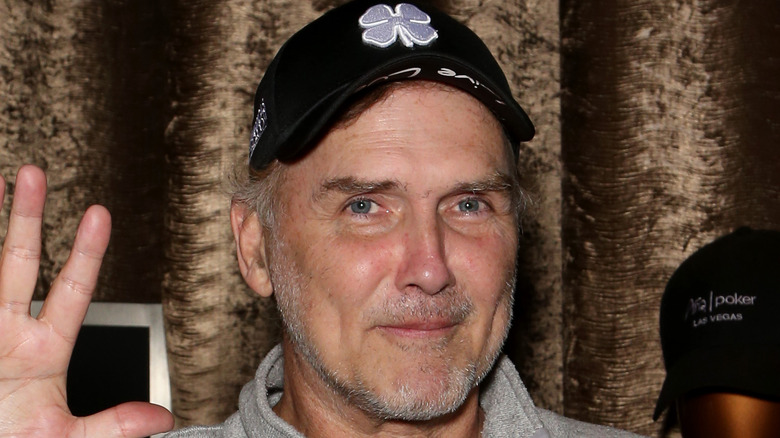 Gabe Ginsberg/Getty Images
Norm MacDonald was a beloved actor and comedian. He's probably best known for his role as the Weekend Update news anchor on "Saturday Night Live," but his stint on "SNL" led to a very successful movie career. Some of his most memorable films include "Billy Madison," "The Animal" (in which he co-starred with Rob Schneider), and "Funny People." He also had several TV show appearances, including "Fairly OddParents," "The Orville," "The Norm Show," and "Family Guy."
His career floundered a bit after he and one of the "SNL" producers started butting heads over personal matters, according to the New York Times. He also took some politically incorrect stances during a 2018 interview with The Hollywood Reporter, and that led to some backlash. Overall, he was still beloved when he eventually passed away due to a long battle with leukemia (via Toronto Star). But before his passing, he did some quiet stand-up tours on the comedy scene. And his final performance on stage was an ominous one.
He actually joked about his rapidly declining health, but nobody knew how serious he was
Most people think that his final stand-up performance happened in May of 2015 on "Late Night With David Letterman." But in March of 2020, Norm MacDonald performed his final set onstage at the Brea Improv venue. Several clips of it were later uploaded to his official YouTube channel. He was scheduled for a follow-up performance later that year in October, but it was unfortunately canceled, likely due to a spike in COVID-19 cases across the country. In that set, he quipped about being so infected with COVID-19 that he was "more virus than host" — at least, we hope he was joking about being infected. He also made jokes about using cocaine to alleviate his anxiety and how it inevitably backfired, and how it was "funny that we all now know how we're going to die."
The clip on MacDonald's official channel has over 6,000 comments, many of them lamenting the entertainer's tragic death and reflecting on certain parts of his final special that were prophetic in nature. YouTube user Baby Goose recently commented that "When he says 'finally they'll find a cure for me' That s*** hit so hard. The way he looks at the audience speaks volumes." Other commenters, like Maria Jordan, praised his tenacity and dedication to the craft. "Can't believe this dude was like 8 years into cancer doing this hes the greatest ever RIP," they wrote in a comment that has gotten over 2,000 likes. 
Although he may have had some controversial hot takes in the past, MacDonald was an unquestionably talented comedian to the end, and he is sorely missed by fans.