The Character Everyone Forgets Norm Macdonald Played On Fairly OddParents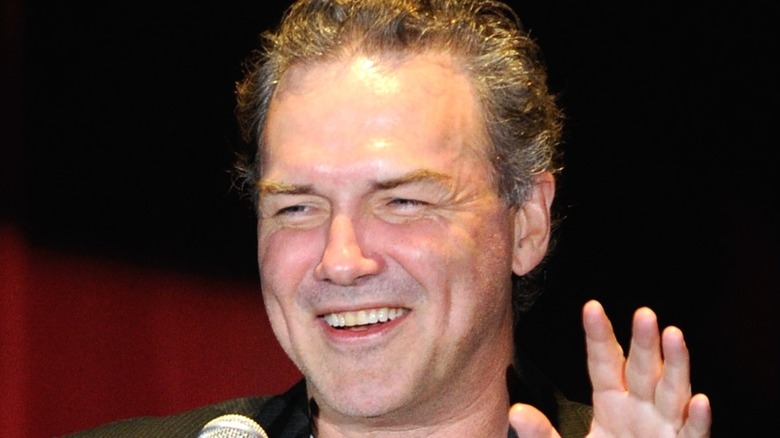 Ethan Miller/Getty Images
On September 14, the world learned that comedian Norm Macdonald had died at age 61. While he is definitely most well-known for his '90s run on "Saturday Night Live," where he played an anchor on the "Weekly Update" segment, Macdonald focused more on the craft of standup comedy, a realm in which his influence is utterly undeniable. When he did appear onscreen, he preferred taking side roles in film and television projects (not including his short-lived, self-titled sitcom "Norm"). A quick scan of Macdonald's IMDb profile reminds us that the late comedian made appearances in popular projects like "Billy Madison," "The Middle," "Doctor Dolittle," "My Name is Earl," and "The Ridiculous 6."
What many forget, however, is that Macdonald racked up his fair share of voice performances. For instance, he played Pigeon in the Adult Swim animated series "Mike Tyson Mysteries," and the voice of Yaphit in Seth MacFarlane's space-voyaging sci-fi series "The Orville." There is yet another fun character Macdonald voiced that you may have forgotten about. This character appeared on a long-running Nickelodeon animated TV show and had a memorable impact despite his one-episode appearance.
Norm Macdonald played a stylish genie on Fairly OddParents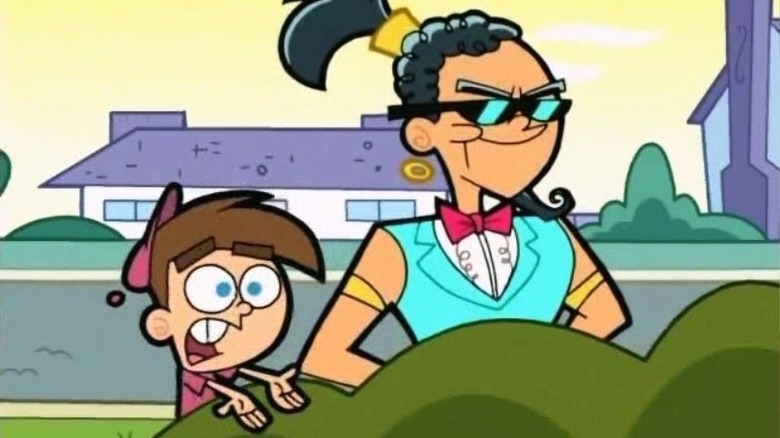 Nickelodeon
Norm Macdonald first appears on the "Fairly OddParents" Season 4 episode "Genie Meanie Minie Mo" as Norm the Genie (via IMDb). Much like another iconic genie played by a different celebrated comedian, Norm is chaotic and a little more than clever. But, unlike Robin Williams' benevolent genie, Norm the Genie takes joy in the misery of others. After Timmy Turner frees him from his super-swanky lava lamp prison, Norm entices the 10-year-old with three rule-free wishes. Because he has fairy godparents, Timmy doesn't care much about the wish part but is interested in the "rule-free" bit. The more he wishes, the more Timmy finds that the genie twists his words so that the wish has an unpleasant outcome. It isn't long before he sends Norm back into the lamp, which is promptly sent to Canada. 
The character of Norm the Genie returns once again as the villain on the Season 5 episode "Fairy Idol." However, as the episode's IMDb page notes, Macdonald did not return to voice the character. Instead, voice actor Robert Cait ("Spirit: Stallion of the Cimarron") took over the role as the character of Norm the Genie entered into an "American Idol"-esque singing competition.