Sebastian Stan Says One Man Doesn't Get Enough Credit For The MCU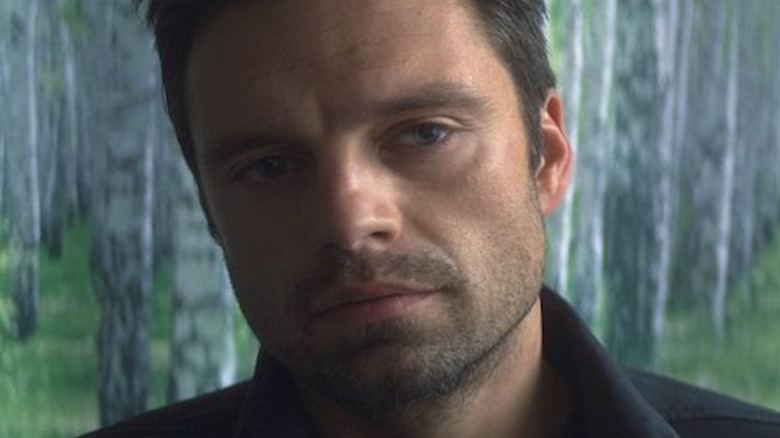 Marvel Studios/Disney+
The Marvel Cinematic Universe has flourished in the last year — following a brief hiatus due to the pandemic — with "Black Widow," "Shang-Chi," "Eternals," and "Spider-Man: No Way Home" expanding the world in surprising new ways on the big screen. But as complicated as things are already, they're about to go to a much stranger place. Big changes for the MCU are already afoot. "No Way Home" helped to set up the Marvel multiverse ahead of 2022's "Doctor Strange in the Multiverse of Madness," and Disney+ has also allowed Marvel Studios to explore certain characters a little more closely.
"WandaVision" examines Wanda Maximoff's (Elizabeth Olsen) grief and transformation into the actual Scarlet Witch. Meanwhile "Loki" introduces the potential for alternate versions of fan-favorite characters. Then theres "Hawkeye," which deconstructs Clint Barton (Jeremy Renner) in a story that also introduces Kate Bishop (Hailee Steinfeld) into the MCU.
It's a lot to keep track of, and as the Marvel reality continues to fragment, it's only going to get more challenging. "The Falcon and the Winter Soldier" star Sebastian Stan recently opened up about the MCU's wild new direction, and effused that there's one person who doesn't get enough credit for the franchise's coherency and success.
Sebastian Stan thinks Kevin Feige deserves more praise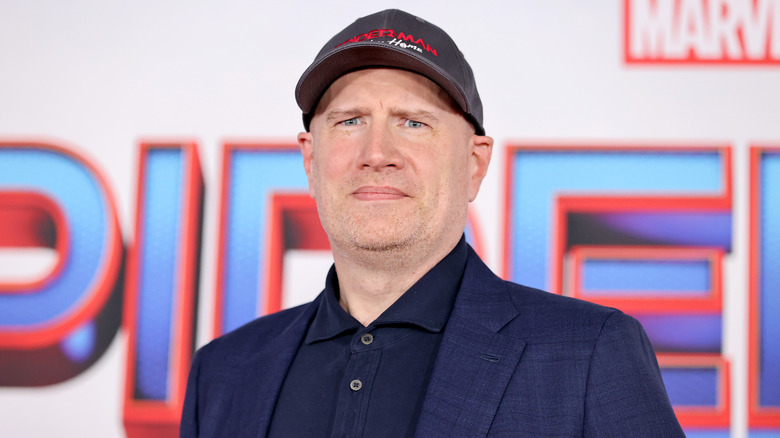 Emma Mcintyre/Getty Images
Sebastian Stan recently spoke to Vanity Fair about his impressive career and the various characters he's played as part of his press tour for the (apparently apocryphal) Hulu series "Pam & Tommy," in which he plays Mötley Crüe drummer Tommy Lee. He gives a very charismatic performance in the series compared to his reserved stoicism as Bucky Barnes. When it comes to the MCU, Stan thinks Kevin Feige deserves more credit than he gets for steering the franchise and making sure the ongoing storyline works well.
"I just think Kevin Feige doesn't get as much credit as he deserves for being the genius mastermind for putting this entire thing together," he said. "Every single movie to me feels intricately kind of tied to something else and to another storyline." 
The star also thinks many MCU movies should get more praise in general. "There's a lot to those movies I think that sometimes they don't get the credit that they deserve."
Stan makes a fair point, since the spotlight is usually taken up by stars and directors — although Feige is definitely a little more in the public eye than other producers. He's nearly always seen at Marvel junkets and red carpet premieres, and he's a favorite target of interviewers on the hunt for hints and spoilers. The MCU as a whole has grossed over $25 billion at the box office (via The Numbers), so it's unsurprising that he was promoted to Marvel Entertainment's Chief Creative Officer back in 2019. 
Hopefully he keeps the MCU running for years to come.