Wonder Woman's Patty Jenkins And Chris Pine Reunite For TNT Drama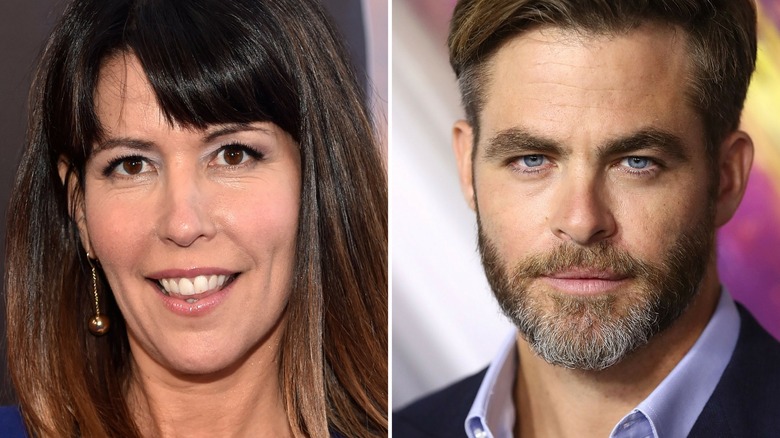 Getty Images
Patty Jenkins and Chris Pine may or may not get to work together on Wonder Woman 2, but they will get to join forces for One Day She'll Darken, an upcoming drama that has been set up at TNT. According to The Hollywood Reporter, Pine is set to star in the drama, while Jenkins will direct the pilot (and potentially other episodes) and executive produce. The script comes from Jenkins' husband, author Sam Sheridan.
One Day She'll Darken follows Fauna Hodel, whose teenage birth mother gave her away to a black restroom attendant in a Nevada casino in 1949. As Fauna begins to investigates the secrets of her past, she ends up going down a dark path that brings her closer and closer to the infamous Hollywood gynecologist Dr. George Hodel, who was involved in the Black Dahlia killing of Elizabeth Short in 1947.
There is no word on who will play the two aforementioned roles, but Pine will also have a big part to play as Jay Singletary, a former Marine turned papparazzo. Jay was disgraced while covering the story of Hodel years ago, but now sees his chance at redemption. However, there is a moral quandary he didn't expect at the center of the riddle, with the reporter stumbling on "a labyrinth into the evil of men's hearts" that will shake him to his core.
"One Day She'll Darken is a mind-boggling true mystery with unpredictable twists and turns and edge-of-your-seat chills," said Sarah Aubrey, executive vice president of original programming at TNT. "Sam Sheridan, an expert storyteller, has delivered scripts that entertain, frighten and tell tales of redemption and a powerful search for identity. Chris Pine has wowed us with so many of his performances, and knowing how multi-dimensional his character is in One Day She'll Darken, we are so lucky to have an actor as talented as he is to lead this cast."
THR sources say that the show was shopped to premium cable and streaming services before landing at TNT; multiple networks are said to have passed. The series will mark Pine's next foray into the TV with the actor already voicing a character on Crackle's animated comedy SuperMansion and appearing in the Netflix comedy Wet Hot American Summer. His other upcoming roles include Ava DuVernay's A Wrinkle In Time, the thriller All the Old Knives, and the biopic Outlaw King.
For Jenkins, the announcement comes at a time of relative uncertainty. Jenkins was wildly successful as the director of Wonder Woman, becoming the highest-grossing female director of a live action movie ever. However, while the film's sequel recently received a release date, she has yet to officially be announced as the director. All signs still point to her returning, though. Jenkins is already an experienced television director, earning an Emmy nomination for her work on The Killing and directing episodes of shows like Arrested Development, Entourage, and Betrayal. She also has experience in the crime drama, directing 2003's Monster, based on the serial killer Aileen Wuornos.
There is no word on a timeline for One Day She'll Darken yet. For now, see some of the TV shows that will blow you away this year.