The Scariest Serial Killer In CSI Season 1
"CSI: Crime Scene Investigation" has kept audiences on their toes ever since it debuted back in 2000. The original series follows a dedicated group of investigators as they tackle horrific crimes and gory deaths in 336 episodes. The series wrapped up its impressive 15-year run in 2015, but its legacy continued thanks to spin-off show "CSI: Cyber." CBS even revived the show in 2021 with "CSI: Vegas."
But over the course of the main show, the writers continuously came up with mind-bending cases for the gang to solve, and many of them have a surprisingly gory edge. The show has tackled crimes of passion, gangsters, corruption, suicide, and horrific serial killers over the years — and it's impressive that the network managed to keep the show going for so long. Going back to the beginning, however, the scariest serial killer in Season 1 of "CSI" stands out from the rest thanks to their unique relationship with one of the main investigators.
Paul Millander is the scariest serial killer in CSI Season 1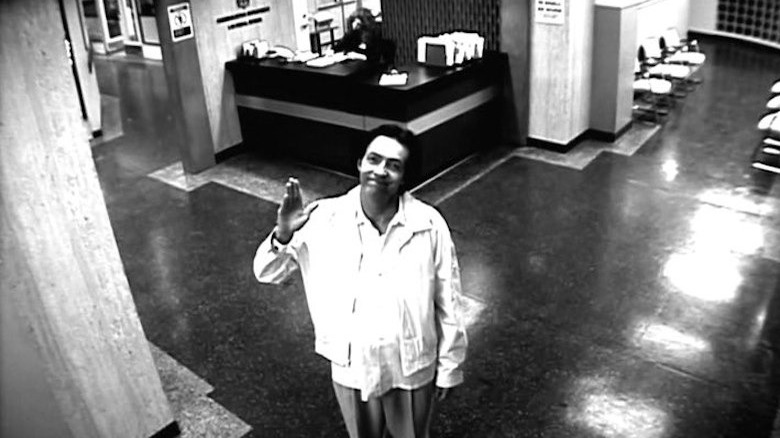 CBS
Of course, we're talking about Paul Millander (Matt O'Toole), the show's very first serial killer, who's introduced in Season 1, Episode 1: "Pilot." The killer, a transgender man, transitioned after seeing two security guards murder his father, believing that a man would've been able to save him (via CSI). The serial killer first plagues the lab when his fingerprint shows up at the scene of a staged suicide — and Dr. Gil Grissom (William Petersen) suspects Millander of murder.
Millander shows up again in Episode 8, "Anonymous," staging another suicide while leaving bizarre messages for Grissom and his team. The killer even visits the lab itself while Grissom isn't there as a way of taunting his opponent. Fans online agree that Millander is a scary villain, with Redditor u/_Captain_ writing, "I actually really enjoyed and was really creeped out by Paul Millander." Fan @sally_chamness is shocked the show didn't use him more, tweeting, "How is Paul Millander only in 4 episodes? Dude was one of the greatest villains on CSI."
Finally, @laureeenobrien says they "hate the Paul Millander cases in csi!! He creeps me out," which is pretty understandable. He hides his vicious streak with a collected demeanor, which only makes him more of an intimidating villain for Grissom.