Tom Hardy To Star In, Produce Bosnian War Drama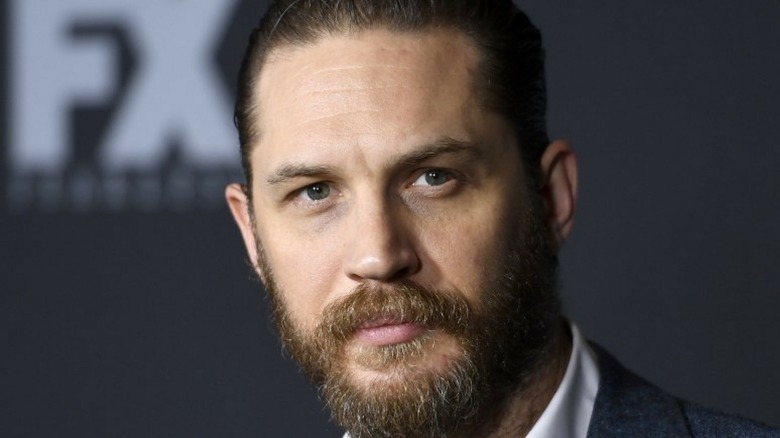 Getty Images
Dunkirk star Tom Hardy is going to war again. Variety reports that the actor has signed on to star in and produce the Bosnian War movie My War Gone By, I Miss It So, based on the 1999 book of the same name from Anthony Lloyd, a journalist and war correspondent.
The movie is based on Lloyd's telling of the Bosnian War. Lloyd grew up in an English family with a long history in the military, and he was raised on stories of war and ancestral heroes. This prompted him to leave the country at age 26 to go see the Bosnian war on the front lines, investigating the deadly fights between the Serbs, Croatians, and Bosnian Muslims.
After the war, Lloyd returned home to England to wage his own war against his heroin addiction. The book covers Lloyd's time in Bosnia as well as some of the notable events in his own life, including his time in the British army, his parents' divorce, and his estrangement from his father.
"My War Gone By is a brutal yet sensitive story which addresses both the nature of addiction and the experience of war," Hardy said. "I was struck by Anthony's work and words, experiences, and for me, his is an important voice and an important book." 
"Anthony's memoir was love at first page— a portrait of war like I'd never read before," added Gavin O'Connor (The Accountant), who is set to direct and produce. "An up-close-and-personal account of a heroin junkie reporting from the front lines of Bosnia— the bloodiest conflict Europe has witnessed since the Second World War— who uses the high of war to kick his drug habit. It's a book written with both fists. It's Anthony's Apocalypse Now. I feel privileged and honored for the opportunity to bring the book to the movies."
For Hardy, the movie represents one of a number of exciting upcoming projects. The Oscar-nominee is already signed on to lead Sony's upcoming Venom movie, and he's set to reprise his Mad Max: Fury Road role in a sequel at some point down the line. The actor will also lead another season of his FX drama Taboo, which he co-created with his father, and is set to star in Netflix's Navy SEAL drama War Party.
There is no word yet on when production will start on My War Gone By, I Miss It So, although with Hardy's packed schedule, it could be some time. For now, read up on the untold truth of the versatile actor.