Tom Hardy's Taboo Renewed For Second Season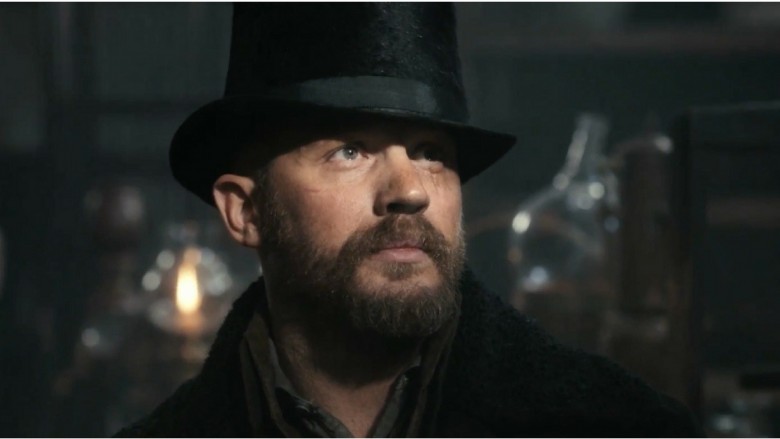 FX
Tom Hardy's historical drama Taboo will get a second season on FX and the BBC. According to The Hollywood Reporter, the drama has already been renewed shortly after wrapping up its first season.
In the series, Hardy plays James Delaney, an adventurer who returns to London following the death of his father after years of being presumed dead. After inheriting the remains of his father's shipping company, Delaney finds himself embroiled in a murderous conspiracy. Set in 1814, the show also stars Oona Chaplin as Delaney's half-sister Zilpha, David Hayman as his father's servant, and Jonathan Pryce as the chair of the East India Company. Richard Dixon, Leo Bill, Edward Hogg, Jessie Buckley, Jefferson Hall, Franka Potente, Michael Kelly, and Mark Gatiss also appear.
Hardy, who co-created the show along with his father Chips and Steven Knight (Peaky Blinders), called the renewal "fantastic news," saying, "We are grateful and excited to continue our relationship with the BBC and FX in contributing towards British drama."
"We have tried to take an impressionistic, rather than figurative, approach to a narrative which we hope more accurately portrays the spirit of an extraordinary time in history," said Knight, adding that he was "thrilled" that the boundary-pushing show has been so well received. Knight previously told Deadline that he was planning for three seasons of the show.
"We're thrilled people want to know what happens next and that the BBC and FX are up for more adventures with the devil Delaney and the league of the damned," added executive producer Ridley Scott. "Along with our international distributors, Sonar Entertainment, the BBC and FX have been great partners, supporting Taboo at every stage so it could be the dark, dirty brute of a drama that it is."
There is no word yet on when the second season will premiere. In the meantime, check out the untold truth of Tom Hardy.